Tags: Heirloom Open Pollinated
Growing Practices: No Pesticides No Herbicides No Fungicides No Synthetic Fertilizers
Latin Name: Cereus repandus
Description:
20 SEEDS OF THE RED APPLE PERUVIAN CACTUS, ORGANIC, HEIRLOOM, NO CHEMICALS

(Cereus repandus)

SEEDS HARVESTED SEPTEMBER 2020.

THE PERUVIAN RED APPLE CACTUS IS ONE OF THE MANY NIGHT BLOOMING CEREUS PLANTS.
THE PLANT PRODUCES TALL STATELY COLUMNS THAT ADD A GREAT VISUAL APPEARANCE TO ANY GARDEN.

WHEN THE PLANT IS OLD ENOUGH, THE PLANT PRODUCES VERY LARGE BLOOMS THAT START OFF AS GREEN BUDS AND OPEN AT NIGHT INTO GREAT SMELLING WHITE FLOWERS. THE FLOWERS ATTRACT POLLINATING INSECTS.

IF POLLINATED, THE PLANT THEN PRODUCES A SMOOTH SKINNED, RED FRUIT THAT IS SIMILAR TO A DRAGON FRUIT, BUT WITHOUT THE SCALES. THE PULP OF THE FRUIT IS WHITE AND LOOKS LIKE ICE CREAM BUT IT HAS A CRUNCHY TEXTURE. THE FRUIT IS FILLED WITH SMALL BLACK EDIBLE SEEDS.

ACCORDING TO MANY ARTICLES ON THE INTERNET, THE FRUIT IS CONSIDERED A SUPER FOOD FOR ITS NUTRITIOUS BENEFITS.

RECOMMENDED US HARDINESS ZONES 9-11

PATIENCE IS REQUIRED - CACTUS VARIETIES CAN BE SLOW TO MEDIUM GROWTH WHEN YOUNG, BUT THEY ARE WORTH THE WAIT.

THANK YOU FOR YOUR INTEREST.

THIS LISTING WILL BE MAILED VIA USPS AND INCLUDES TRACKING

Story of this Seed:
THIS IS A GREAT, HARDY CACTUS. MY GRAN AND AUNTIES ALL HAD THIS IN THEIR YARDS AND EVERY YEAR MADE DELICACIES WITH THE FRUIT. THE ORIGINAL GREAT GRANDMOTHER CACTUS OF THESE SEEDS STOOD ABOUT 20 FEET TALL AND BELONGED TO MY MOTHER. THE 2017 HURRICANE WE HAD TOPPLED THE CACTUS, BUT IT CONTINUED TO GROW AND EVEN PRODUCED 100'S OF FLOWERS AND FRUITS. CACTUS ARE SLOW BUT THEY ARE WORTH THE WAIT.
Growing Tips:
GERMINATION SUGGESTIONS: THERE ARE NUMEROUS WAYS TO PLANT THESE SEEDS. THEY ARE VERY SMALL AND HARD. POTTING SOIL SHOULD BE FINE AND VERY WELL DRAINING. THE ADDITION OF VERMICULITE OR PERLITE MAY BE OF BENEFIT. A COMMERCIAL CACTUS POTTING MIX MAY BE YOUR CHOICE.

MOISTEN THE POTTING MEDIUM VERY WELL AND LET DRAIN. MAKE SURE THERE ARE ADEQUATE DRAINAGE HOLES. I USE A PLASTIC CONTAINER STRAWBERRIES CAME IN AS IT ALREADY HAS DRAINAGE HOLES AND A GOOD LID. LIGHTLY PRESS SOIL. SOW THE SEEDS ON TOP OF THE SOIL. COVER VERY LIGHTLY WITH ADDITIONAL POTTING MEDIUM. CLOSE THE LID AND PLACE IN A WARM, BRIGHTLY LIGHTED AREA, BUT NOT IN DIRECT SUNLIGHT.

THE SEEDS FROM MY LAST PLANTING STARTING COMING UP IN 4 DAYS. THE ABOVE PHOTO WAS TAKEN ON THE 6TH DAY. BUT - DEPENDING UPON VARIABLES, IT CAN TAKE 2-3 WEEKS FOR THE SEEDS TO GERMINATE.

TRANSPLANT WHEN THE SEEDLINGS ARE ABOUT 1-2 INCHES IF THE CONTAINER IS TOO CROWDED. USE A SPOON OR YOUR HANDS TO SCOOP UP THE SEEDLING.

WATCH OUT FOR THE SPINES!
Questions 0 Total
Ask a Question About RED APPLE PERUVIAN CACTUS
Policies
Shipping Policies
We strive to ship seeds the day after we receive the order, excluding weekends. We use USPS. We ship only to the contiguous US, the lower 48 states, due to high postage rates and custom regulations - thank you for understanding. Seedlings/cuttings will be shipped the first of the week, Monday, Tuesday and sometimes on a Wednesday, depending upon the destination. This way the seedlings do not sit in a post office over a weekend. We do not offer heat packs. All of our items are grown in planting zone 9B.
Return & Refund Policy
We have no refund policy. All seeds have been tested for germinaton. All seedlings,cuttingswill be freshly harvested and are in good condition when shipped.
Other Policies
We thank everyone for the opportunity to share our seeds and seedlings.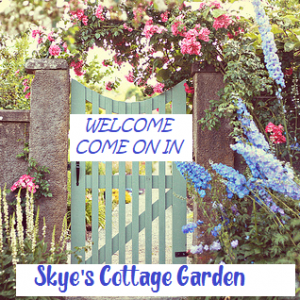 Eliseann Skye Dann
Ocoee, FL, United States (Zone 9b)
Established in 2009
0.50 acres in production
Other Listings from Skye Blue Gardens: