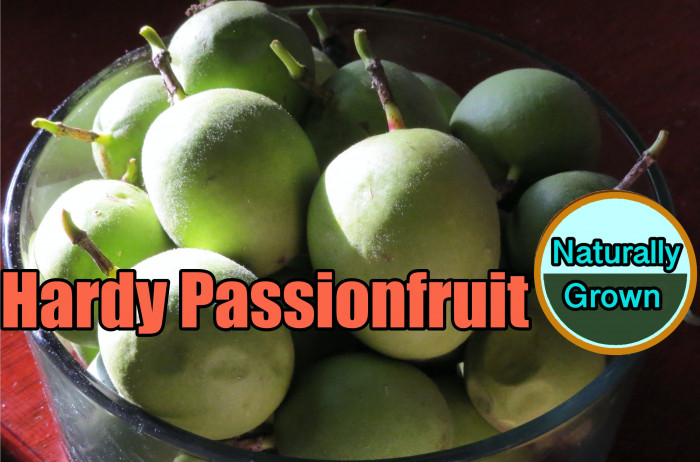 Tags: Heirloom Open Pollinated
Growing Practices: No Pesticides No Herbicides No Fungicides No Synthetic Fertilizers
Latin Name: Passiflora incarnata
Days to Maturity: 100-120
Description:
SHIPS MARCH-SEPTEMBER

A little-known and much undervalued fruiting vine native to the Eastern USA, passionfruit, (also known as maypop), is truly an amazing plant worthy of much wider planting. One of the reasons it has not been is that many of the genetics out there are not very tasty. That changed when we released these superior seeds.

The exotic, gorgeous flowers, would alone qualify it for ornamental planting, yet it also produces a tasty and useful fruit.

This species spans the tropics and is common and loved the world over, from Hawai'i to South America to India and beyond, and yet, here in the woods and railroads of the Eastern USA, we have our very own cold-hardy species that also makes an edible fruit that somehow escapes notice. This is one of those things that when you discover it, it really makes you wonder why almost no one gives this plant any notice. Perhaps one of the reasons is that the fruit often times tastes bland and uninteresting. That was our thought for many years. However, in 2017 we discovered in Lexington, KY a small planting of passionfruit vines that not only were making much larger than average fruits, they also tasted delicious! They tasted nearly as good as their tropical cousins, with a refreshing juiciness and a pineapple/banana flavor. We saved seeds from these superior vines and now offer them through our nursery.

Story of this Seed:
Passionfruit vines, being hardy natives, are little touched by insects or disease of any kind, and are quite productive of fruits. The vines grow vigorously and will soon climb and cover arbors, fences, decks, etc, making a wonderful natural screen and shade. One vine seems able to produce about 15-20 fruits per season, which is September-November. The vines and leaves, when made into teas, powders or tinctures are a potent relaxant and sleep aid and sold in the health food industry for that use. The flowers come on around July-August and are just stunning, and a favorite of bumble bees.

Growing Tips:
Plant seeds indoors 3-4 weeks before your last frost to get an early start if desired. Plant outside after all danger of frost in a fertile, sunny location. Mulch and provide a trellis or cage for it to climb. The fruits ripen in Sept-Oct and FALL OFF WHEN RIPE. They will often look wrinkly when ripe. Let sit indoors 1-2 days or you can eat right away. Great in recipes.
Questions 4 Total
Ask a Question About Cold Hardy Passionfruit Seeds -
Policies
Shipping Policies
We generally ship all orders out within 3-5 business days via USPS Priority Mail. Any orders of LIVE PLANTS AND TREES ONLY SHIP DURING MARCH-AUGUST, WEATHER DEPENDING. So, if you order a LIVE PLANT in November or January, for instance, it will ship the following March or April as weather allows. We cannot ship live plants during freezing weather, even if you live in Florida.
Return & Refund Policy
No refunds on live plants. If your order is received in damaged condition please take several clear photographs and email us immediately at order@peacefulheritage.com.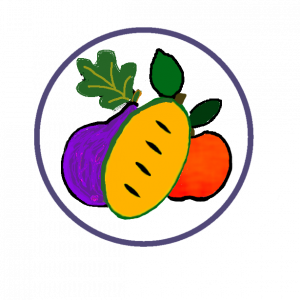 Blake Cothron
Stanford, KY, United States (Zone 6)
Established in 2014
4.00 acres in production
Other Listings from Peaceful Heritage Nursery :