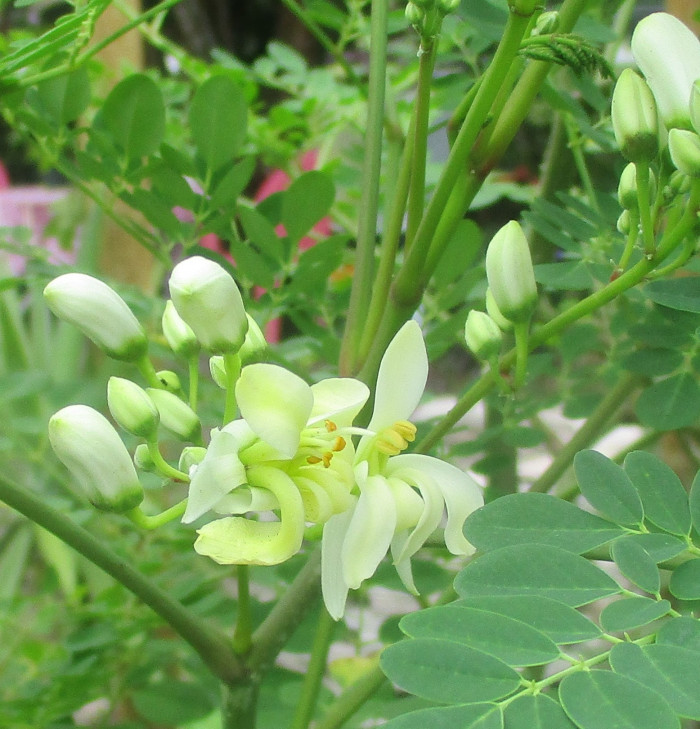 Tags: Heirloom Open Pollinated
Growing Practices: No Pesticides No Herbicides No Fungicides No Synthetic Fertilizers
Latin Name: MORINGA OLEIFERA
Days to Maturity: VARIED
Description:
WE RECYCLE BOXES AND PACKING MATERIALS.

FREE SHIPPING ON ALL ORDERS OVER $35.00.

Seeds Moringa Oleifera, also known as the drumstick, horseradish and ben oil tree

Kingdom: Plantae
Clade: Angiosperms
Clade: Eudicots
Clade: Rosids
Order: Brassicales
Family: Moringaceae
Genus: Moringa
Species: M. oleifera

This tree can be a business opportunity. Since they grow fast when happy, they can be turned around in a short time and resold at various venues.

This is a tropical tree, but I have seen videos where people are growing them in their green houses.

Moringa is a fast growing tree that is used for its ornamental, edible and medicinal properties. The leaves, seeds, roots and oil are all used for various applications.

There are 100's of articles and videos on the internet that can explain some of the amazing benefits attributed to this tree. I make no claim to the edible or medicinal properties of this plant. I grow it for the ornamental use.

This is a very pretty tree that can bring a tropical look to the landscape. In some areas the tree is deciduous, but in our area it does retain some leaves over winter and then re-leafs in the spring.

The roots are suppose to taste similar to horseradish, but I have not tried them as of yet. They do smell like horseradish.

The leaves can be used raw, cooked, dried or in tea form.

The tree will start blooming in as little as six months. After the bloom a long pod that resembles a drumstick holds the seeds.
Thank you and happy gardening.
Story of this Seed:
I love this tree. It provides shade, food, medicine and the birds love it. I was given the seeds by my cousin whose family grew this plant on their farm for a couple of generations.
Growing Tips:
How I germinate the seeds in zone 9b. Please research to see how to grow this plant in your area.
I sometimes, but not always, soak the seeds for an hour or so in room temperature water prior to planting. I use a well draining potting mix. I pre-moisten the soil and plant one seed per cell and lightly cover and gently press to make sure there is good soil to seed contact. I keep in a warm place with good lighting and check the moisture to make sure the soil does not dry out.

Once the seedlings have reached several inches tall, I transplant into larger containers or into their final planting location. It is a good idea to only transplant the seedlings once. As they mature, they have a long tap root that does not like to be disturbed.
Questions 0 Total
Ask a Question About Moringa Seeds (Moringa oleifera) Organic,AKA Drumstick, Ben Oil Tree,Tropical
Policies
Shipping Policies
We strive to ship seeds the day after we receive the order, excluding weekends. We use USPS. We ship only to the contiguous US, the lower 48 states, due to high postage rates and custom regulations - thank you for understanding. Seedlings/cuttings/plants will be shipped the first of the week, Monday, Tuesday and sometimes on a Wednesday, depending upon the destination. This way the seedlings do not sit in a post office over a weekend. We do not offer heat packs. All of our items are grown in planting zone 9B.
Return & Refund Policy
We have no refund policy. All seeds have been tested for germinaton. All seedlings,cuttingswill be freshly harvested and are in good condition when shipped.
Other Policies
We thank everyone for the opportunity to share our seeds and seedlings.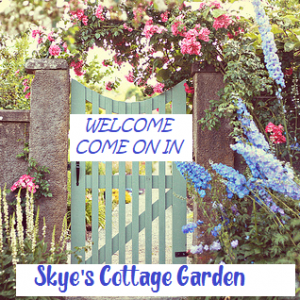 Eliseann Skye Dann
Ocoee, FL, United States (Zone 9b)
Established in 2009
0.50 acres in production
Other Listings from Skye's Cottage Garden: