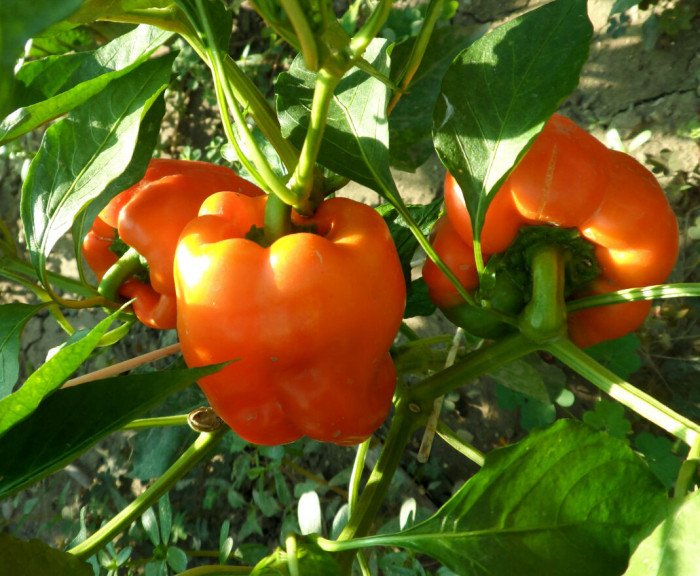 Tags: Heirloom Open Pollinated
Growing Practices: No Pesticides No Herbicides No Fungicides No Synthetic Fertilizers
Latin Name: : Capsicum anuum
Days to Maturity: 85
Description:
The standard 4-inch Painted Desert Honeybell has been hand-selected from Orange Sun foundation stock at our Painted Desert Gardens for sweetness, productivity and bright orange color along with hardiness to temperature changes and drought tolerance.

Germination rate 94% – May 2020

Minimum 35 Seeds
Story of this Seed:
Cultivars of the Bell Pepper plant produce fruits in different colors, including red, yellow, orange, green, chocolate/brown, vanilla/white, and purple. At the time we began selecting this variety in 2002, there really weren't many orange Bell peppers on the market. At that time the Phoenix property was our primary growing location, and the majority of Orange Sun seeds we planted had problems in the humid late summers of southern Arizona because of the extremely high heat.

Mildew, fungus and succumbing to the heat were big problems with Orange Sun. Many died in the extremely dry early summer. We often had less than 50 percent germination from big-name commercial seed companies. We loved how sweet and cheerful they were, but hated how hard they were to grow. We set about selecting our foundation stock from over 8000 plants.

This pepper now enjoys over 90 percent germination rates, is tolerant of both drought and humidity, and can even handle some overwatering during those dry desert early summers. They take transplant well and handle a wide range of temperature. They even set fruit in the heat, though there is honestly no pepper that loves 100+ temps.

Now we're doing most of our growing at high altitude in Zone 5 with a short growing season. We chose the name Honeybell because with good, black, rich soil these are some of the sweetest Bell peppers we've ever raised. They can handle cooler temps and more intense sunlight found in the mountains, but still do well in hot climates, both dry and humid.
Growing Tips:
Ideal growing conditions for bell peppers include warm soil, ideally 70 to 84 °F, moist but not wet. Bell peppers are sensitive to excess water and wide swings in temperature. Ground eggshells can help with calcium problems like blossom end rot, however it's usually a symptom of incorrect pH levels. Near neutral, 6.5-7.5 are best.
Questions 0 Total
Ask a Question About Bell Pepper, orange: Painted Desert Honeybell
Policies
Shipping Policies
Shipping within 10 days USPS Standard Post
Return & Refund Policy
30 Days Money Back
Other Policies
Please leave a review; feel free to ask questions.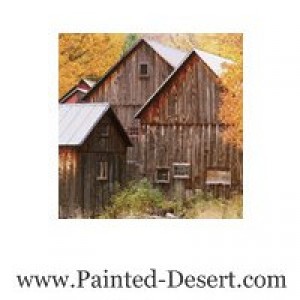 Michael Bailey
Sanders, AZ, United States (Zone 5)
Established in 1987
135.00 acres in production
Other Listings from Painted Desert Seed Company: