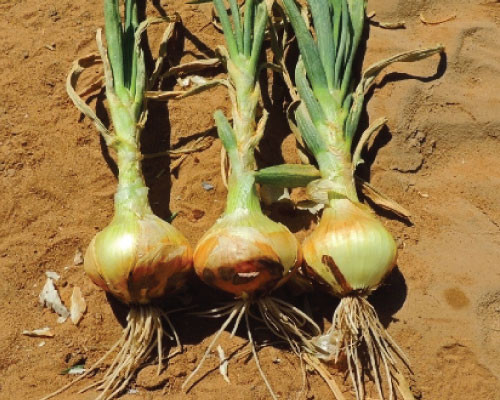 Tags: Heirloom Open Pollinated
Growing Practices: No Pesticides No Herbicides No Fungicides No Synthetic Fertilizers
Latin Name: Allium cepa
Days to Maturity: 60-70 days.
Description:
This is an intermediate-day onion recommended for use in the beltline of the country. Can also be grown in North and South by planting at different times.

A sweet, somewhat spicy yellow variety that stores well and can endure drought and cold temperatures.

Germination rate 85 Percent – Tested May 2019

Minimum 100 Seeds
Story of this Seed:
Ddeveloped in the Salt Lake City region of Utah.

Recommended by Utah State University. Exceptional in the Great Basin, Great Plains and Intermountain West.

Grown out from USU seeds at Painted Desert Seed Company at our farm on top of a mesa in the Painted Desert.
Growing Tips:
Plant onions as soon as the ground can be worked in the spring, usually late March or April. Make sure temperature doesn't go below 20 degrees F. Select a location with full Sun where your onions won't be shaded by other plants.

Soil needs to be well-drained, loose, and rich in nitrogen; compact soil affects bulb development. About one inch of water per week (including rain water) is sufficient. If you want sweeter onions, water more.
Questions 0 Total
Ask a Question About Onion: Utah Sweet Yellow Spanish
Policies
Shipping Policies
Shipping within 10 days USPS Standard Post
Return & Refund Policy
30 Days Money Back
Other Policies
Please leave a review; feel free to ask questions.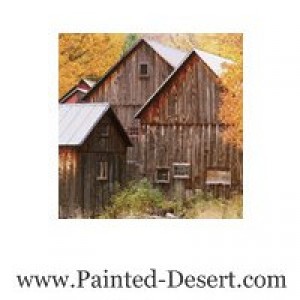 Michael Bailey
Sanders, AZ, United States (Zone 5)
Established in 1987
135.00 acres in production
Other Listings from Painted Desert Seed Company: