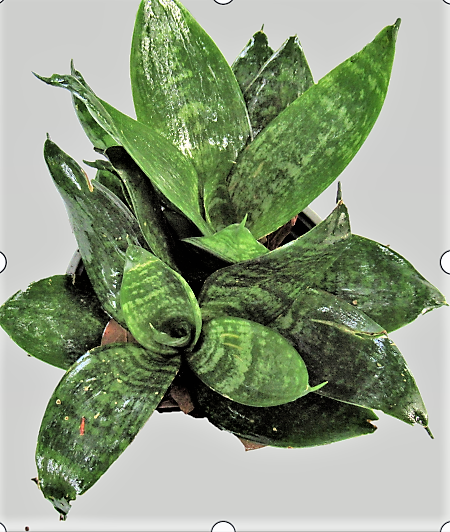 Tags: Heirloom Open Pollinated
Growing Practices: No Pesticides No Herbicides No Fungicides No Synthetic Fertilizers
Latin Name: Dracaena trifasciata
Days to Maturity: VARIED
Description:
PLEASE NOTE: NO HEAT PACKS AVAILABLE. WE RECYCLE BOXES, ENVELOPES AND PACKING MATERIALS

FREE SHIPPING ON ORDERS OVER $35.00

YOUNG PLANT - BIRD'S NEST SANSEVIERIA

SANSEVIERIA TRIFASCIATA "HAHNII BIRDS NEST". EACH PLANT WILL BE APPROXIMATELY 3" TO 5" HIGH.

PLEASE NOTE - THESE PLANTS HAVE BEEN GROWN OUTDOORS UNDER TREES AND MAY OR MAY NOT EXHIBIT NORMAL WEATHER/ENVIRONMENTAL BLEMISHES. A BLEMISH WILL NOT AFFECT THE GROWTH OF THE PLANT. THEY MAY EVEN HAVE A BUG BITE OR TWO.

PLANT WILL SHIP THE FIRST OF THE WEEK TO AVOID A WEEKEND AT THE POST OFFICE. SHIPS TO THE CONTIGUOUS USA ONLY. EXCLUDES CA AND AZ PER THOSE STATES RESTRICTIONS.

THERE IS NO REFUND OR EXCHANGE - THE PLANTS WILL BE HEALTHY WHEN SHIPPED. THEY WILL BE SHIPPED BARE ROOT - NO POT AND NO SOIL. THEY WILL BE WRAPPED IN A MOIST MEDIUM AND PACKAGED IN A BOX

SOME COMMON NAMES INCLUDE:
BIRD'S NEST, GOOD LUCK PLANT, DWARF MOTHER IN LAW TONGUE AND DWARF SNAKE PLANT.

A SMALL VERSION OF THE SNAKE OR MOTHER IN LAW PLANT. VERY PRETTY VARIEGATED, PERENNIAL, EVERGREEN PLANT. GREAT PLANT FOR HOUSEPLANTS OR IN OUTSIDE GARDENS.

THIS GREAT LITTLE PLANT CAN BE GROWN OUTSIDE IN WARMER AREAS, TUCKED INTO ROCK GARDENS, IN CONTAINERS AND GROUPED WITH OTHER SMALL SUCCULENTS.

IT ALSO MAKES A GREAT INDOOR PLANT. THE BIRD'S NEST CAN TOLERATE LOW LIGHT AND FORGETTING TO BE WATERED OCCASIONALLY.

LOOKS GREAT IN TERRARIUMS AND IN CLUSTER PLANTINGS.

GROWTH IS MODERATE. I HAVE HAD SOME OF MY PLANTS REACH 8" TALL.

THE LEAVES SPIRAL OUT TO FORM A ROSETTE PATTERN - VERY PRETTY.

THE PLANT IS EASY TO CARE FOR WHICH MAKES IT A POPULAR HOUSEPLANT.

PHOTO IS A REPRESENTATION OF THE PLANT AND MAY NOT BE THE ACTUAL PLANT SHIPPED.

THANK YOU FOR YOUR INTEREST AND HAPPY GARDENING.

Story of this Seed:
THIS IS A GREAT PLANT PASSED DOWN FROM MY GRANDMOTHER AND MOTHER. IT SEEMS EVERYONE IN OUR FAMILY GREW THIS LITTLE BEAUTY. HERE IN ZONE 9B IT IS GROWN OUTSIDE AND WAS A STAPLE IN ROCK GARDENS. IT HAS NOW GROWN VERY POPULAR AS A HOUSE PLANT.
Growing Tips:
THIS IS A VERY HARDY PLANT. IT CAN BE GROWN OUTSIDE IN WARM LOCATIONS OR AS A HOUSEPLANT IN ANY PLANTING ZONE. KEEP OUT OF DIRECT HOT SUN AND MAKE SURE THE SOIL IS WELL DRAINING. THE PLANT CAN ROT IF LEFT SITTING IN TOO MUCH WATER. AN OCCASIONAL WEAK FEED OF COMPOST TEA OR ANY FERTILIZER WILL KEEP IT GROWING WELL.

HAPPY GARDENING.
Buy
Questions 0 Total
Ask a Question About SANSEVIERIA TRIFASCIATA "HAHNII BIRDS NEST" YOUNG PLANT
Policies
Shipping Policies
We strive to ship seeds the day after we receive the order, excluding weekends. We use USPS. We ship only to the contiguous US, the lower 48 states, due to high postage rates and custom regulations - thank you for understanding. Seedlings/cuttings/plants will be shipped the first of the week, Monday, Tuesday and sometimes on a Wednesday, depending upon the destination. This way the seedlings do not sit in a post office over a weekend. We do not offer heat packs. All of our items are grown in planting zone 9B.
Return & Refund Policy
We have no refund policy. All seeds have been tested for germinaton. All seedlings,cuttingswill be freshly harvested and are in good condition when shipped.
Other Policies
We thank everyone for the opportunity to share our seeds and seedlings.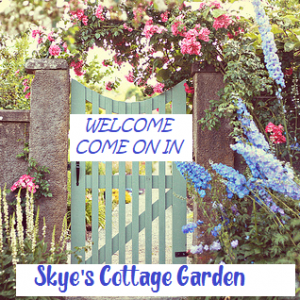 Eliseann Skye Dann
Ocoee, FL, United States (Zone 9b)
Established in 2009
0.50 acres in production
Other Listings from Skye's Cottage Garden: