Tags: Heirloom Open Pollinated
Growing Practices: No Pesticides No Herbicides No Fungicides No Synthetic Fertilizers
Latin Name: CASSIA ALATA/SENNA ALATA
Description:
WE RECYCLE BOXES, ENVELOPES AND PACKING MATERIALS.

FREE SHIPPING ON ALL ORDERS OVER $35.00

GREAT COMMERCIAL PLANT TO GROW FOR SALE

ORGANIC SEEDS CANDLE STICK PLANT (CASSIA ALATA) EMPRESS CANDLE

Also known as Senna Alata

If you want to attract bumble bees to your garden, this is a great plant.

Also great for plant sales, farmer's market plants. Easy and fast to grow in containers to resell.

Other common names: Candelabra plant, Candle Stick Plant, Xmas Candle, Ring Worm Plant

Tropical Evergreen Ornamental shrub
Hardness zone: 9-11

Beautiful foliage and prolific blooms when happy. Use as a specimen piece or plant in hedges and points of interest. This plant is hardy once established and does not need a lot of attention.

Beautiful spears of bright yellow clusters is what gives this plant it common names.

Loves the sun, but will do OK in a little shade.

The leaves fold up at night.

Can get tall and lanky. Some of my plants have reached 10-12 feet high and will fall over in storms. Pinch tops to encourage fullness.

Attracts sulfur butterflies, bumble bees and other types of pollinating insects. Even a hummingbird visits the plant.

Some sources attributes numerous medical uses to the plant, thus one of the common names - ring worm plant. Sap from leaves is a fungicide and can treat ringworm according to some sources. I do not know.

Some chemicals in the plant are a common ingredient in soaps and shampoos, according to internet sources.

Will freeze in cold temperatures, but may come back from the root if an established plant.

PLEASE NOTE: The information I provide is for my growing zone, 9B, and may not work in other zones. Please do your own research on how to grow and maintain this item in your planting zone. Thank you.

Thank you for your interest and happy gardening.
Story of this Seed:
I have been growing this plant for about 15 years from seeds given to me by a friend. I love it. It is the best plant in my garden for attracting bumble bees and other pollinators.
Growing Tips:
The seeds are small and hard so pre soaking in room temperature water for several hours is of benefit. Pre moisten well draining potting mix of your choice. Place 1-2 seeds in each cell. Cover lightly with additional soil. Gently press to ensure good seed to soil contact.

Gently water very well. Place in a warm location and do not let the pots dry out.

Once the seedling is several inches tall and has 2-3 sets of leaves, transplant into larger containers or final growing location.

This is a beautiful plant that will definitely add a pop of bright color to the landscape.
Buy
Questions 0 Total
Ask a Question About CANDLE STICK PLANT (CASSIA ALATA) EMPRESS CANDLE
Policies
Shipping Policies
We strive to ship seeds the day after we receive the order, excluding weekends. We use USPS. We ship only to the contiguous US, the lower 48 states, due to high postage rates and custom regulations - thank you for understanding. Seedlings/cuttings/plants will be shipped the first of the week, Monday, Tuesday and sometimes on a Wednesday, depending upon the destination. This way the seedlings do not sit in a post office over a weekend. We do not offer heat packs. All of our items are grown in planting zone 9B.
Return & Refund Policy
We have no refund policy. All seeds have been tested for germinaton. All seedlings,cuttingswill be freshly harvested and are in good condition when shipped.
Other Policies
We thank everyone for the opportunity to share our seeds and seedlings.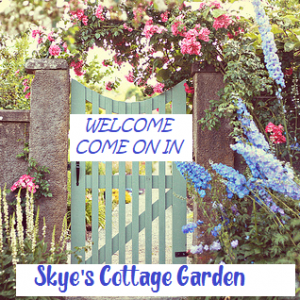 Eliseann Skye Dann
Ocoee, FL, United States (Zone 9b)
Established in 2009
0.50 acres in production
Other Listings from Skye's Cottage Garden: