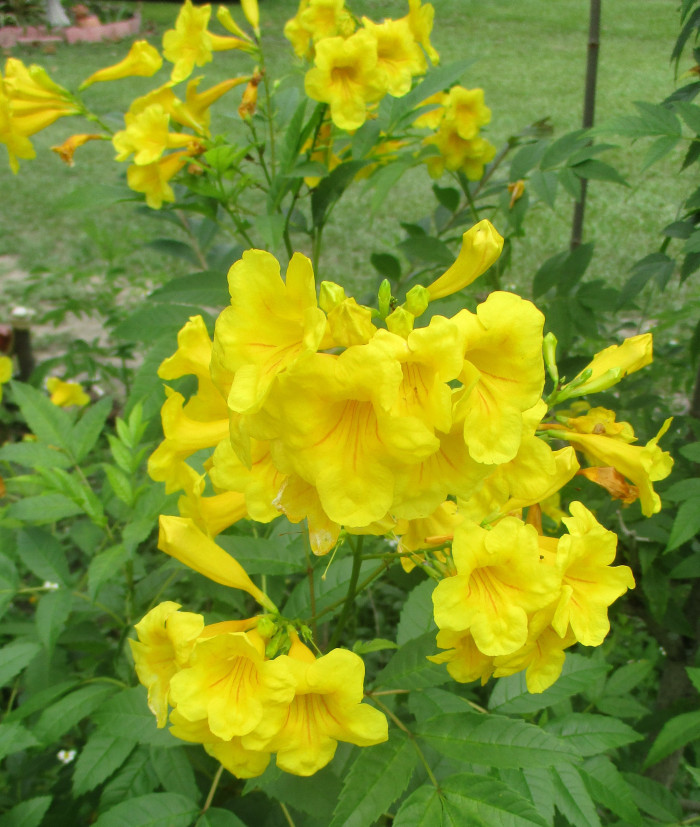 Tags: Heirloom Open Pollinated
Growing Practices: No Pesticides No Herbicides No Fungicides No Synthetic Fertilizers
Latin Name: TECOMA STANS
Description:
COMMON NAMES: ESPERANZA, YELLOW BELLS, YELLOW ALDER
BOTANICAL NAME: TECOMA STANS
HARDINESS ZONE: 9-11. CAN BE GROWN IN CONTAINERS AND OVERWINTERED IN COLDER CLIMATES.

25 ORGANIC SEEDS TECOMA STANS, ESPERANZA ORNAMENTAL, YELLOW BELLS, YELLOW ALDER

GROWN AND HAND HARVESTED IN OUR GARDEN IN ZONE 9B. .

Beautiful ornamental shrub that produces showy clusters of bright yellow flowers. It is the official flower of the US Virgin Islands and is the floral emblem of the Bahamas

Foliage is delicate green and the shrub is deciduous is cooler climates.

Considered a tropical plant and best grown in zone 9 and above.

Fast grower. Lightly scented

Great for pollinators. Attracts hummingbirds

Makes a great hedge or center piece. Beautiful against a white fence.

The plant, if happy, can reach over 6' tall and as large around. This is a real showstopper.

Used for animal fodder in some areas.

PLEASE NOTE: I am a simple home gardener. The information I provide is for my growing zone, 9B, and may not work in other zones. Please do your own research on how to grow and maintain this item in your planting zone. Thank you.

Thank you for your interest and happy gardening.
Story of this Seed:
This is another old family pass-me-down plant. We have been growing this plant for over 25 years and we have relatives that have been growing it even longer. The seeds are small and encased in a paper wing.
Growing Tips:
Planting suggestions: Pre-moisten some well draining potting mix. Lay the seeds on the mix and lightly cover with additional mix. Gently press to assure good seed to soil contact. Moisten the soil. Place in a warm location with indirect light. Seeds may take 1 to 3 weeks to germinate. Once seedlings are several inches tall and have several sets of leaves, transfer into larger container or into final planting location.

The plant grows very easy and is fairly pest/drought resistant. It like medium water - do not allow it to sit in water. A light pruning prior to the spring blush will keep the shrub bushy and produce more flowers.
Questions 0 Total
Ask a Question About SEEDS - ESPERANZA, YELLOW BELLS ORNAMENTAL PERENNIAL SHRUB
Policies
Return & Refund Policy
At this time, all sales are final and no refunds will be issued.
If you have received seeds that don't meet your expectations, contact us, and we will work with you to resolve the issue. Thank you for shopping with us!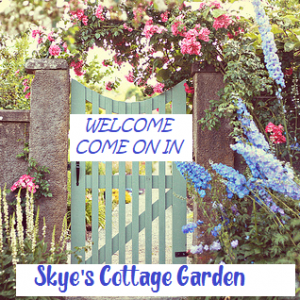 Eliseann Skye Dann
Ocoee, FL, United States (Zone 9b)
Established in 2009
0.50 acres in production
Other Listings from Skye's Cottage Garden: