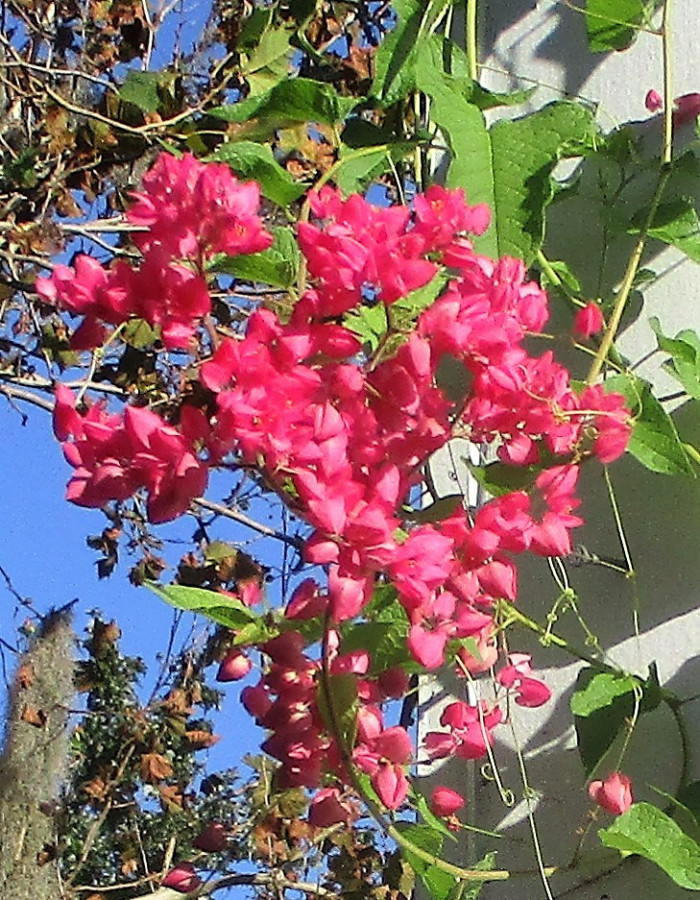 Tags: Open Pollinated
Growing Practices: No Pesticides No Herbicides No Fungicides No Synthetic Fertilizers
Latin Name: Antigonon leptopus
Description:
PLEASE NOTE: I grew and harvested these seeds in my garden in the USA. I use no pesticide, herbicide or chemical fertilizer. The information I provide is from my growing experience and my personal research. Please research to see if this plant will grow in your area.

Other common names: Mexican creeper and chain of love This beautiful showy vine is sure to please everyone.

Hardy in zones 9-11, the vine grows fast enough to plant as an annual in cooler temps. The plant will freeze in zone 8, but regrows in the spring.

Beautiful ornamental. Plant coral vine on a trellis, fence or arbor. It can provide shade, privacy, and habitats for insects.

It provides a major source of food for butterflies and bees.

The vine has heart shaped leaves and produces masses of pink/coral blossoms.

The coral vine has many edible and medicinal properties, according to outside sources. I personally have not used this plant for those purposes.

The seeds supply food to birds and small mammals.

A great vine to add to any landscape. Although a fast grower, the deciduous nature of the vine will keep it in check.

Thank you for your interest and happy gardening.
Story of this Seed:
Many years ago a bird or squirrel or such gifted me with this plant when they dropped a seed or two in my back field. I let it grow and was extremely happy when I realized what the plant was. The coral vine is a major food source for bees.
Growing Tips:
Planting suggestions. Soaking seeds in warm temperature water for several hours may be of benefit to germination. Plant seeds in pre moistened potting mix of your choice. Transfer to larger pot or into the ground (after your last frost) when seedlings have obtained their second set of true leaves or when plant is several inches tall.

Questions 0 Total
Ask a Question About CORAL VINE, QUEENS WREATH, BEE/BUTTERFLY, ORGANIC
Policies
Shipping Policies
We strive to ship seeds the day after we receive the order, excluding weekends. We use USPS. We ship only to the contiguous US, the lower 48 states, due to high postage rates and custom regulations - thank you for understanding. Seedlings/cuttings will be shipped the first of the week, Monday, Tuesday and sometimes on a Wednesday, depending upon the destination. This way the seedlings do not sit in a post office over a weekend. We do not offer heat packs. All of our items are grown in planting zone 9B.
Return & Refund Policy
We have no refund policy. All seeds have been tested for germinaton. All seedlings,cuttingswill be freshly harvested and are in good condition when shipped.
Other Policies
We thank everyone for the opportunity to share our seeds and seedlings.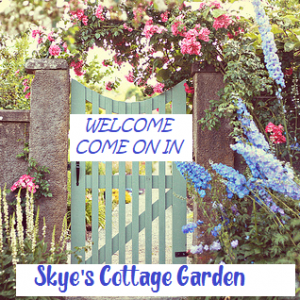 Eliseann Skye Dann
Ocoee, FL, United States (Zone 9b)
Established in 2009
0.50 acres in production
Other Listings from Skye Blue Gardens: