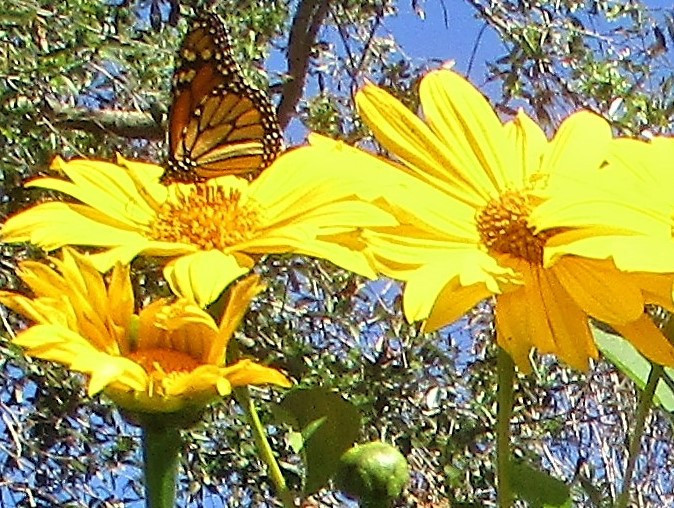 Tags: Open Pollinated
Growing Practices: No Pesticides No Herbicides No Fungicides No Synthetic Fertilizers
Latin Name: TITHONIA DIVERSIFOLIA
Description:
COMMON NAMES: BOLIVIAN SUNFLOWER, MEXICAN SUNFLOWER, TREE MARIGOLD, TREE DAISY

Order: Asterales
Family: Asteraceae
Genus: Tithonia
Species: T. diversifolia
Binomial name
Tithonia diversifolia

FRESHLY HARVESTED BY HAND FROM MY GARDEN.

Beautiful foliage topped with large daisy looking bright yellow blooms.

Attracts butterflies, bees, bumblebees and other pollinators.

This is the perennial tree variety and grows fast in zones 9-10. Some of my plants are approx 12' tall. Some of the flowers were as large as small dinner plates.

The plant can easily be kept cut back for a bushy, shrub like appearance.

May be able to grow as an annual in cooler climates, I am not sure. Hardy plant when established.

Does not tolerate freezes, light frost may knock the plant back, but if established, it may come back from the roots. The plant does not like wet feet.

Loves sun and is drought resistance once established. Very nice fragrance. Fairly disease and pest resistant. Wonderful plant for a wildlife garden.

This plant has many uses beside adding beauty to the garden. It can be used as a bio-mass fertilizer (more NPK than cow manure), fodder, lumber, fuel, hedges, green fences and more. It even has some medicinal properties, or so I have read.

The plant is also a nectar source for Monarchs.

Seeds need light and warmth to germinate.

Older plants if left to grow naturally can become woody and when the tops are heavy with blooms, the stems may fall over.

Please note - I am a cottage gardener and the information I offer is from my experience in zone 9B. Please research to see how this item will perform in your area.

Thank you for your interest.
Story of this Seed:
Very Interesting back line. Several years ago I was researching the internet to see how to make free biomass or green fertilizers. I came across the Bolivian Sunflower. It was being used in some countries as a biomass cover. After looking at the photos, I remembered my neighbor use to have this plant and she had cut it down to make room for something else. I asked could we look for any young plants and sure enough after wondering through her overgrown back, we found one plant about 2 ft tall. I cut the stem into four pieces and planted. Now several years later I have numerous beautiful 10'-12' high stands of this plant. I gave some of the plants back to my neighbor and she also has many new plants. We both use the leaves to make our green fertilizer - absolutely great stuff.
Growing Tips:
How I do it: The seeds need light and heat to germinate. Prepare moist planting mixture, sprinkle seeds in, cover very lightly with additional soil. Press lightly to ensure good seed/soil contact. Cover with plastic or lid to make a mini hot house. I often recycle plastic containers like what strawberries come in since it has a built in lid. Place in bright, indirect light.

Questions 0 Total
Ask a Question About BOLIVIAN SUNFLOWER, MEXICAN SUNFLOWER, TREE MARIGOLD, ORGANIC
Policies
Return & Refund Policy
At this time, all sales are final and no refunds will be issued.
If you have received seeds that don't meet your expectations, contact us, and we will work with you to resolve the issue. Thank you for shopping with us!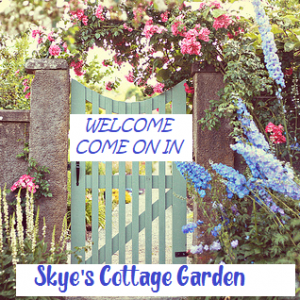 Eliseann Skye Dann
Ocoee, FL, United States (Zone 9b)
Established in 2009
0.50 acres in production
Other Listings from Skye's Cottage Garden: