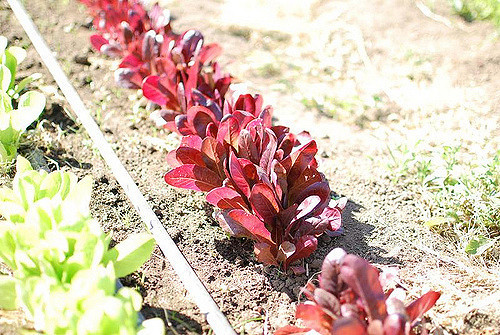 Tags: Heirloom Open Pollinated
Growing Practices: No Pesticides No Herbicides No Fungicides No Synthetic Fertilizers
Latin Name: Lactuca sativa
Days to Maturity: 70-90 Days; 25 days to baby greens
Description:
Silvia is a dark wine-colored Romaine Lettuce with elongated, spoon-shaped leaves. Fast growing, Silvia goes well in containers and performs great in microgreens harvesting. High in Lycopenes, antioxidants and of course, Vitamin A.

Germination 90 Percent - Tested September 2018

Minimum 50 Seeds
Story of this Seed:
Called "Cos" lettuce in England. In Italian it is called lattuga romana and in French laitue romaine, both meaning "Roman lettuce," an indication it arrive in Europe by way of Rome. Some language experts trace the word "cos" to the Arabic "khus."

Cos or Romaine lettuce was associated with the ancient Egyptian god of fertility, Min. Romaine lettuce may be used in the Passover Seder as a type of bitter herb.

Growing Tips:
Silvia is better adapted to high temperatures than most lettuce, but is still likely to bolt if exposed to temps over 90 F for more than a week or so. In the West, especially in the Great Basin and lower deserts, Silvia is best grown in early spring and late fall.

Full sun and cool temperatures will intensify the burgundy color, and these conditions are desired for a full range of flavor. Shading and high temperatures will inhibit the red pigmentation and produce more of a bronze color and green fading.
Questions 0 Total
Ask a Question About Lettuce: Silvia Red Romaine
Policies
Shipping Policies
Shipping within 10 days USPS Standard Post
Return & Refund Policy
30 Days Money Back
Other Policies
Please leave a review; feel free to ask questions.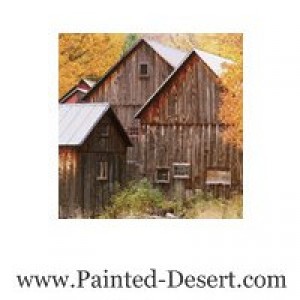 Michael Bailey
Sanders, AZ, United States (Zone 5)
Established in 1987
135.00 acres in production
Other Listings from Painted Desert Seed Company: