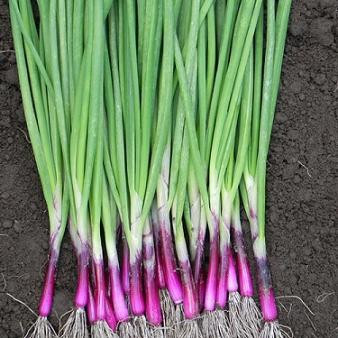 Tags: Heirloom Open Pollinated
Growing Practices: No Pesticides No Herbicides No Fungicides No Synthetic Fertilizers
Latin Name: Allium cepa
Days to Maturity: 65
Description:
Deep burgundy scallion with red to purple accents. Apache scallions color up well early in the season, creating a most attractive and tasty treat. Fast growing, low input bunching onion that's easy to grow, spicy yet mild with that hint of sweetness expected from a red variety.

Keeps well in the garden, and will eventually mature into a slightly oval pearl onion of small size, perfect for munching, mincing, useful in soups, on salads, and for tacos or enchiladas.

Germination rate 86 Percent - Tested October 2019

Minimum 75 Seeds
Story of this Seed:
Can be found growing wild on Jicarilla Apache country, around Dulce and Chama, near the Colorado border in north central New Mexico.
Growing Tips:
Plant onions as soon as the ground can be worked in the spring, usually late March or April. Make sure temperature doesn't go below 20 degrees F. Select a location with full Sun where your onions won't be shaded by other plants.

Soil needs to be well-drained, loose, and rich in nitrogen; compact soil affects bulb development. About one inch of water per week (including rain water) is sufficient. If you want sweeter onions, water more.
Questions 0 Total
Ask a Question About Onion: Apache Scallion
Policies
Shipping Policies
Shipping within 10 days USPS Standard Post
Return & Refund Policy
30 Days Money Back
Other Policies
Please leave a review; feel free to ask questions.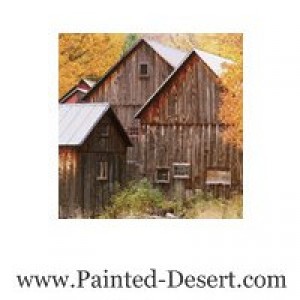 Michael Bailey
Sanders, AZ, United States (Zone 5)
Established in 1987
135.00 acres in production
Other Listings from Painted Desert Seed Company: