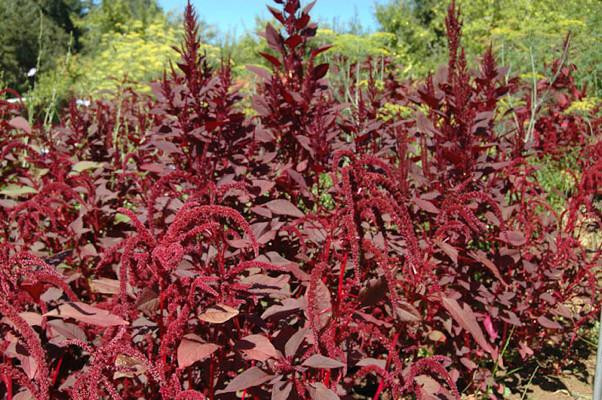 Tags: Heirloom Open Pollinated
Growing Practices: No Pesticides No Herbicides No Fungicides No Synthetic Fertilizers
Latin Name: Amaranthus cruentus
Days to Maturity: 100
Description:
(Amaranthus cruentus)

This incredibly gorgeous, ancient grain can reach over 6 feet tall, producing long, dark red foliage. Harvest the young tender leaves for salads and microgreens. The black seeds are also edible, and can be ground for flour or popped, and also prepared as hot cereal.

The abundant, small black seeds make a great treat for chickens.

Germination Rate 90% Tested August 2020

Minimum 100 Seeds
Story of this Seed:
Traditionally used on the Hopi Nation as a natural food dye to color piki bread. Originally collected near Lower Moenkopi on the Hopi Nation, then grown out at Painted Desert Seed Company on top of a mesa in the Painted Desert at 6700 feet elevation.

To use Hopi Red Dye amaranth to color piki or tortillas, soak the flowers, stems and leaves in water overnight. Use this dyed water in the recipe in the normal amount called for, to tint the batter an intense pink shade. Traditionally, the flowers are ground on a metate by the Hopi.
Growing Tips:
Full sun, shallow planted, keep moist until germination, very drought hardy once established.

This variety tends to be self-seeding if left in place, with at least one seed head allowed to produce and stand over winter.

Each seedhead is capable of producing about sixty thousand seeds.

This amaranth can cross with wild Amaranthus powellii, a weed found in most of the western US.
Questions 0 Total
Ask a Question About Amaranth: Hopi Red Dye
Policies
Shipping Policies
Shipping within 10 days USPS Standard Post
Return & Refund Policy
30 Days Money Back
Other Policies
Please leave a review; feel free to ask questions.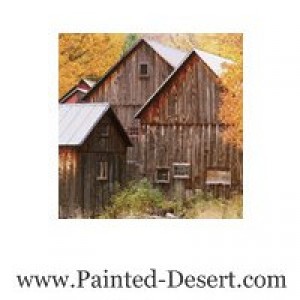 Michael Bailey
Sanders, AZ, United States (Zone 5)
Established in 1987
135.00 acres in production
Other Listings from Painted Desert Seed Company: