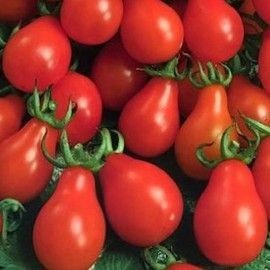 Tags: Certified Organic Heirloom Open Pollinated
Growing Practices: No Pesticides No Herbicides No Fungicides No Synthetic Fertilizers
Latin Name: Solanum lycopersicum
Days to Maturity: 70
Description:
Prolific, indeterminate heirloom predating 1800. Cute 1+ inch pear-shaped tomatoes make great salad toppings and are excellent oven-roasted or sun-dried. Not too seedy. Also great pickled. Resistant to rust.
Story of this Seed:
We grew this for High Mowing in 2017 and seriously overproduced! Great quality seed grown in class A organic soil, outdoors, in southern Oregon. Selected for vigor, fruit shape, and resistance to fungal infections.
Growing Tips:
Trellis, and prune suckers early for concentrated fruit growth and easy picking. Amend soil with lime to avoid blossom end rot. Does best on drip irrigation.
Questions 0 Total
Ask a Question About Red Pear
Policies
Return & Refund Policy
At this time, all sales are final and no refunds will be issued.
If you have received seeds that don't meet your expectations, contact us, and we will work with you to resolve the issue. Thank you for shopping with us!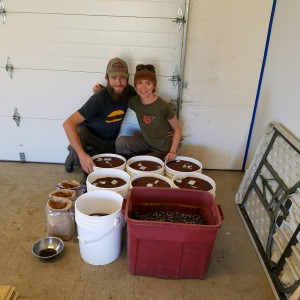 Cacia Huff
Grants Pass, OR, United States (Zone 9a)
Established in 2017
1.00 acres in production
Other Listings from Feral Farm: