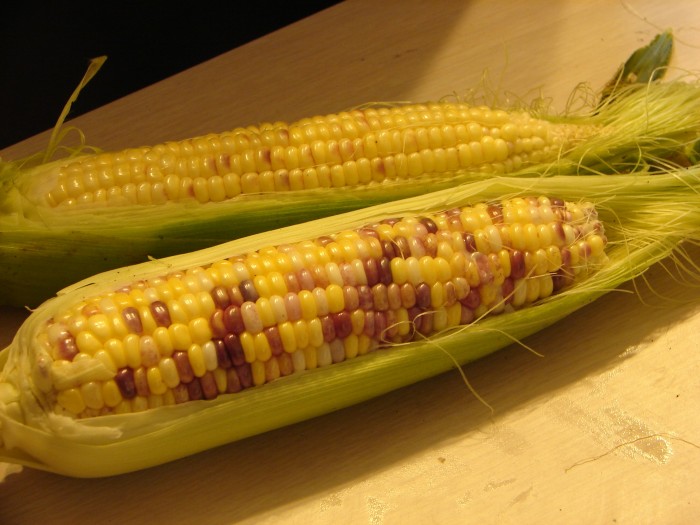 Tags: Certified Organic Open Pollinated
Growing Practices: No Pesticides No Herbicides No Fungicides No Synthetic Fertilizers
Latin Name: zea mays
Days to Maturity: 82
Description:
From Anasazi x Tuxedo, (se). Both decorative and sweet, Festivity is selected to maintain all of the color variability of the Anasazi corn with white, yellow, red and blue kernels in different combinations . A hint of color at milk stage ripens to bright multi-colored ears at maturity. Selected for 2 ears on each plant. 7 to 8" long and often 2" in diameter, with 12 - 16 rows of kernels. Deep kernels are excellent for roasting or for cutting off the cob. About 82 days in Southern Oregon. Open Source Seed.
Story of this Seed:
Festivity corn is from a cross of an Anasazi landrace corn pollinated by Tuxedo, a sugary enhanced hybrid. This combination yields large ears, good husk coverage, and a mix of unique characteristics from the landrace mother. Open Source Seed (OSSI). See: www.osseeds.org.
Questions 1 Total
Ask a Question About Festivity (f6) Sweet Corn
Policies
Shipping Policies
We ship USPS, generally within 1 week
Return & Refund Policy
We will replace your seeds with seeds of equal value if you are not satisfied with your purchase.
Other Policies
The original varieties from Lupine Knoll Farm are pledged to the public domain and to OPEN SOURCE under the Open Source Seed Initiative (OSSI) see www.osseeds.org Seed is sold subject to the OSSI Open Source Seed Pledge: You have the freedom to use these OSSI seeds in any way you choose. In return, you pledge not to restrict others' use of these seeds or their derivatives by patents or other means, and to include this pledge with any transfer of these seeds.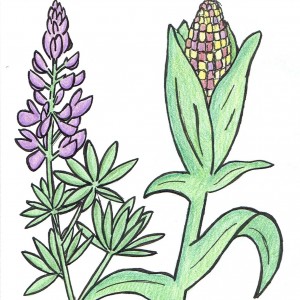 Jonathan Spero
Grants Pass, OR, United States (Zone 8b)
Established in 2001
3.00 acres in production
Other Listings from Lupine Knoll Farm: