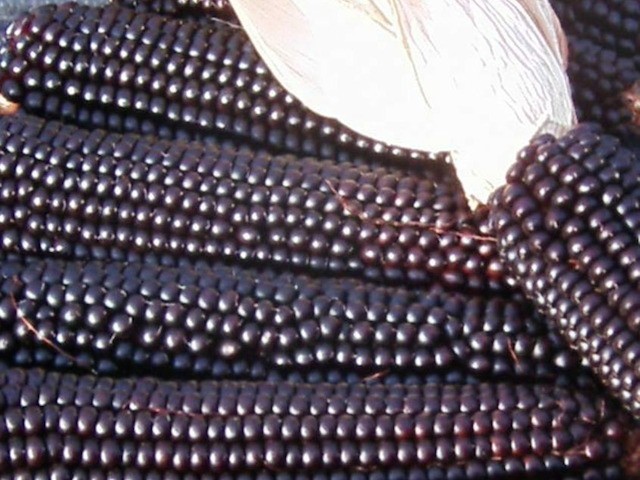 Tags: Certified Organic Open Pollinated
Growing Practices: No Pesticides No Herbicides No Fungicides No Synthetic Fertilizers
Latin Name: Zea Mays
Days to Maturity: (95-105 days
Description:
An open-pollinated popping corn with black kernels that pop 'scrumptious' white popcorn. Its brilliant white color will surprise you! But the flavor will grab you and hook you, making it your winter snack-of-choice! It grows 4-6 feet tall, averaging one 5-8 inch ear per stalk, and 15 rows of popcorn per ear. Dakota Black Pop has been selected for ear size, stand-ability, a smooth round kernel and deep, rich black color. You will enjoy growing your own popcorn and remembering the journey as you pop this nutritious and satisfying snack on a cold winters day! Who needs junk food?!
By purchasing this seed you are a part of the FREE THE SEED movement... This variety was bred on our farm, is designated OPEN SOURCE, and is registered as an OSSI-pledged variety and seed.
Story of this Seed:
You have freedom to use OSSI-Pledged seeds in any way you choose. In return you pledge not to restrict others' use of these seeds or their derivatives by patents or other means, and to include this pledge with any transfer of seeds or their derivatives.
Growing Tips:
Soil Temperature for Germination: 60-Degree F; Planting Depth: 1-inch; Avg. Spacing: 2.5 seeds/foot in rows 36 inches apart; Days to Germ.: 4-8; Days to Maturity: 95-105; Full Sun. For maximum popping let the ears dry fully in the field. NOTE: If you have too many old-maids, your popcorn may be too dry for optimal popping. The kernels need moisture to properly heat, expand, and ultimately POP. If your popcorn is too dry, soak for 2-3 minutes before popping, pat dry and pop as usual. Or you can store your popcorn in the freezer in an air-tight container. When ready to pop, remove from the container the amount you wish to pop. Let it sit on the counter for 5-10 minutes to condense moisture from the air and absorb it to aid in popping.
Questions 0 Total
Ask a Question About Dakota Black Pop popcorn
Policies
Return & Refund Policy
At this time, all sales are final and no refunds will be issued.
If you have received seeds that don't meet your expectations, contact us, and we will work with you to resolve the issue. Thank you for shopping with us!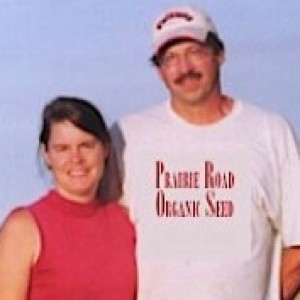 Theresa Podoll
Fullerton, ND, United States (Zone 4a)
Established in 1977
10.00 acres in production
Other Listings from Prairie Road Organic Seed: