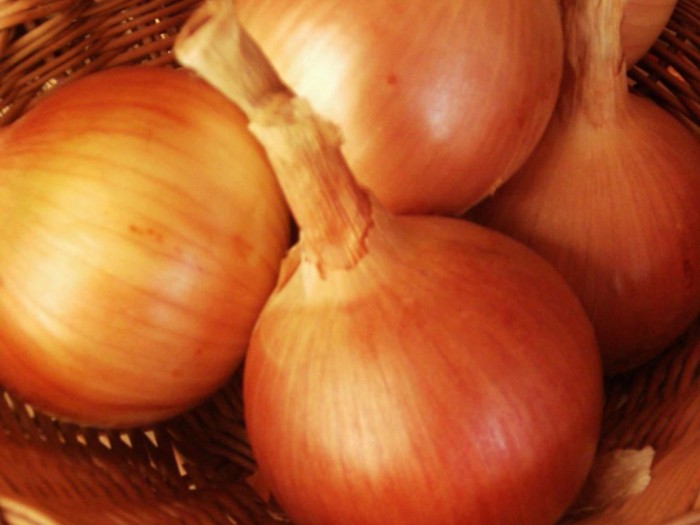 Tags: Certified Organic Open Pollinated
Growing Practices:
Latin Name: Allium
Days to Maturity: 112 days
Description:
If you love onions, like we do, and never want to be without... Dakota Tears onion is for you!! Dakota Tears is a yellow-skinned, firm fleshed storage onion with robust onion flavor. Bred in the 1980-90s by David Podoll, Dakota Tears is open-polliniated and continuously selected for vigor, size, long-term storability, disease and insect resistance. This onion will store all through the winter until your next crop of onions is harvested... No joke! Averaging 12 oz each with medium-thick necks. Dakota Tears was honored by Organic Gardening magazine as one of ten outstanding plants in their 2010 variety trials. It has successfully rivaled hybrid varieties in university-based variety trials! In 2016 we experimented with direct seeding our onions. The direct-seeded onions out-performed our transplants, producing bigger and better onions!
By purchasing this seed you are a part of the FREE THE SEED movement... This variety was bred on our farm, is designated OPEN SOURCE, and is registered as an OSSI-pledged variety and seed.
Story of this Seed:
You have freedom to use OSSI-Pledged seeds in any way you choose. In return you pledge not to restrict others' use of these seeds or their derivatives by patents or other means, and to include this pledge with any transfer of seeds or their derivatives.
Growing Tips:
For transplant seedlings: sow indoors 6 weeks before desired transplanting date; Planting depth: 1/4 inch; Avg. Days to Germ.: 7-10. Transplant outdoors with 4 inch spacing between plants. Days to Maturity (after transplant): 112. For direct seeding: Direct seed 4-6 weeks before normal transplanting date; 6-10 seeds per foot in rows 18 inches apart or plant a double row (4 inches part, as pictured above) with rows 3 feet on center. Plant 1/4 inch deep; thin to 4 inch spacings, selecting for the strongest seedlings.
Questions 0 Total
Ask a Question About Dakota Tears
Policies
Return & Refund Policy
At this time, all sales are final and no refunds will be issued.
If you have received seeds that don't meet your expectations, contact us, and we will work with you to resolve the issue. Thank you for shopping with us!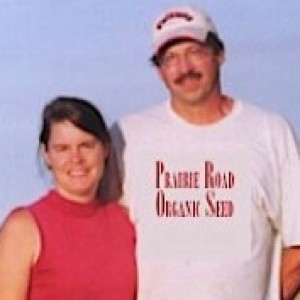 Theresa Podoll
Fullerton, ND, United States (Zone 4a)
Established in 1977
10.00 acres in production
Other Listings from Prairie Road Organic Seed: