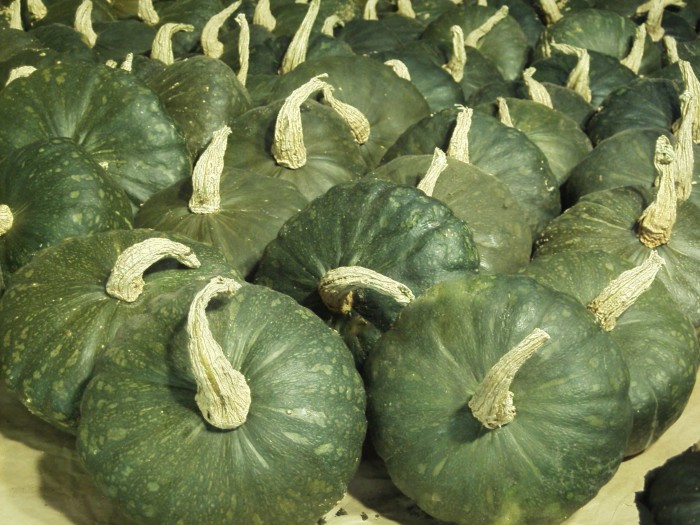 Tags: Certified Organic Open Pollinated
Growing Practices: No Herbicides No Fungicides No Synthetic Fertilizers
Latin Name: Cucurbita maxima
Days to Maturity: 95-100 days
Description:
Bred by David Podoll, this buttercup-type variety is a cross between Hubbard, Gold Nugget and other maximas. You benefit from over 40 years of selection work: our family has been selecting for deep orange color, thick flesh, rich taste, sweetness, smooth texture, vigor and hardiness in cold weather. The end-result is a real work-horse variety with the ability to produce solid yields for you in variable conditions. This full-flavored, rich tasting squash stars as a side-dish and is an excellent player in pies and desserts.
By purchasing this seed you are participating in the FREE THE SEED movement... This variety was bred on our farm, is designated OPEN SOURCE, and is registered as an Open Source Seed Initiative (OSSI)-pledged variety and seed.
Story of this Seed:
You have freedom to use OSSI-Pledged seeds in any way you choose. In return you pledge not to restrict others' use of these seeds or their derivatives by patents or other means, and to include this pledge with any transfer of seeds or their derivatives.
Growing Tips:
Soil Temp. for Germ.: 70-85 degrees F; Planting Depth: 1 inch; Plant Spacing: 2 seeds/ft. in rows 5-6 ft. apart; Days to Germination: 6-10; Full Sun; Moderate Water. Days to Maturity: 95-105. Cut from vines; store in dry place with good air circulation at room temperature until stems are dry. For fully cured squash with peak flavor, cure 1-2 months. Stores well in a cool basement most of the winter.
Learn more about our farmer bred organic squash at: https://prairieroadorganic.blogspot.com/2016/01/
Questions 1 Total
Ask a Question About Uncle David's Dakota Dessert Squash
Answer this question

does this squash have similar fruit weight and plant spread as burgess
Policies
Return & Refund Policy
At this time, all sales are final and no refunds will be issued.
If you have received seeds that don't meet your expectations, contact us, and we will work with you to resolve the issue. Thank you for shopping with us!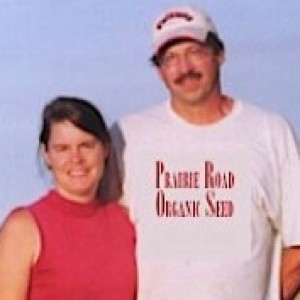 Theresa Podoll
Fullerton, ND, United States (Zone 4a)
Established in 1977
10.00 acres in production
Other Listings from Prairie Road Organic Seed: