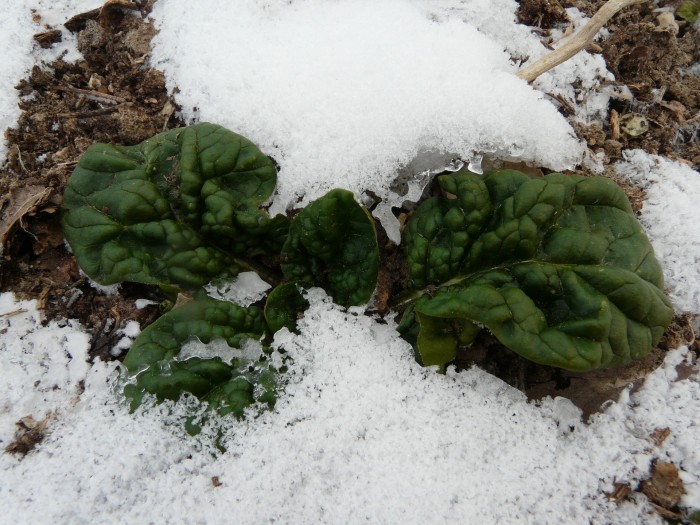 Tags: Open Pollinated
Growing Practices: No Pesticides No Herbicides No Fungicides No Synthetic Fertilizers
Latin Name: Spinacia oleracea
Description:
Selected for vigor and survivability in an overwintering life cycle, this strain of spinach now handles subzero temperature dips with or without mulch or row cover. Mixed Bloomsdale strain heritage shows up in the gentle ruffling of the leaves, but early incidental crosses with other varieties and a focus on functional traits have allowed more variability in leaf shape in this variety than some others. Sow in fall just after you dig your sweet potatoes, and it will be well established to survive whatever a Mountain Valley winter can dish up. A reliable freezer-filler at Tangly Woods Homestead, where it was bred, and where this seed was grown.
NOTE: Germination on this seed lot is 59%, which is below the federal germination standard for spinach (60%). Production of spinach seed in our warm and humid climate is difficult, and we are working on problem-solving to improve germination. In the meantime, we still want to offer this variety because it is bred, selected and grown in Virginia, and works quite well as an over-wintering spinach here.
Questions 0 Total
Ask a Question About Shenandoah Winter Spinach
Policies
Shipping Policies
We will do our best to ship out our orders within 2 business days; however, this changes to approximately 5 business days if you order seed from August through October as we are in the midst of harvest season. We ship USPS.
Return & Refund Policy
Refunds are on a case-by-case basis. Please contact us with your concerns and we will be happy to be of service.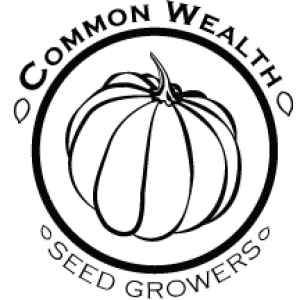 A Seed Growers Cooperative
Louisa, VA, United States (Zone 7a)
Established in 2014
15.00 acres in production
Other Listings from Common Wealth Seed Growers: