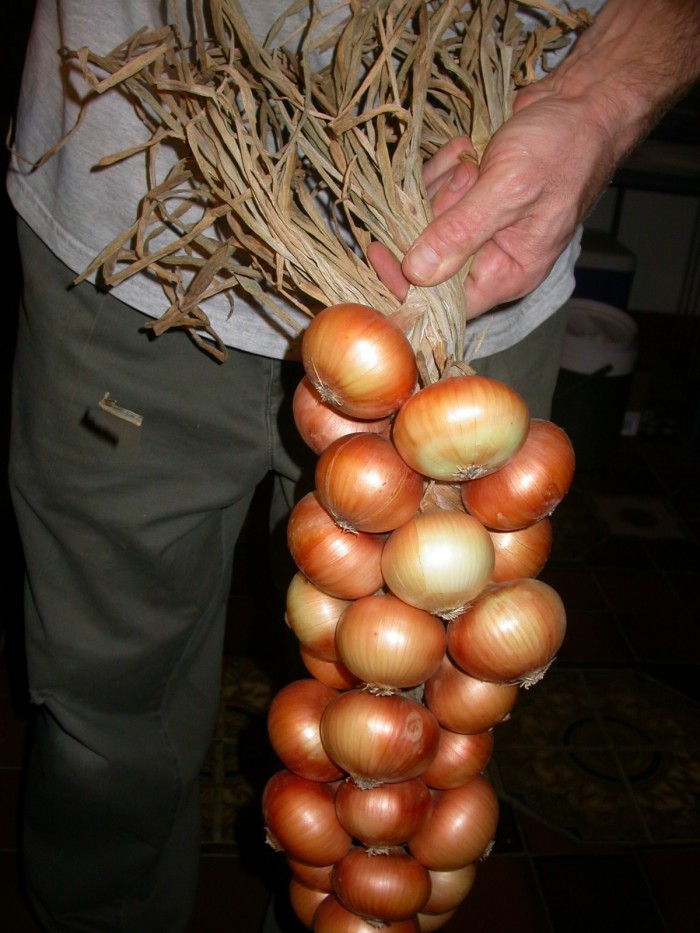 Tags: Open Pollinated
Growing Practices: No Pesticides No Herbicides No Fungicides No Synthetic Fertilizers
Latin Name: Allium cepa
Description:
The current stage of an ongoing project by Tangly Woods to develop the best possible winter storage onion for their location (in the Shenandoah Valley). Those who have grown them out rave about the size and keeping quality... see what they can do for you! Bred for storability, good size, and a shape that makes dicing easier (no indented tops or bottoms), this is a hard working variety. Traits are still somewhat variable, but in the end there always seem to be a goodly collection of braids hanging in the garage. Classic storage onion flavor. Bred and grown at Tangly Woods Homestead by Jason Myers-Benner.
Questions 2 Total
Ask a Question About Tangly Woods Homestead Yellow Storage Onion
Answer this question

I am in zone 8b, Texas Gulf Coast. Do you think this onion would work for me next season? (2018) Everyone is growing "sweet" onions, and I'm looking for one that's more pungent.

Answers 1

(by Jason Myers-Benner)

I did a quick search and found Houston, which is at the North end of the Texas Gulf Coast, to be solidly in the short day region, whereas we are on the border of intermediate and long day. So while it might be that ours would happen to work o.k., I have no good reason to think that they would and it would be against the classical advice to try.

On the other hand, if desired a person could embark on the path of breeding what they need. For that they would want some guaranteed short day stock of whatever variety can be found that has the most desirable traits for their purposes, plus some that are ideal in product type but maybe less adapted. Then after growing them out they could decide whether they had enough suitable bulbs of the non-adapted variety to move forward with selecting a strain that works for their latitude or if they need to keep some of the adapted strains to mix in the ready-made day length regulation genes. I don't know which would give a satisfactory result more quickly.

Hope that helps. I do think our flavor goals would line up with those of the inquirer, but I would not stand behind their productivity at that latitude.

Answer this question

Is this onion Long Day, Short Day, Intermediate, or Day Neutral? I've read the description several times and can't see to find that noted anywhere. Thanks!

Answers 1

This is an on-farm breeding project from the Shenandoah Valley. It has not been expressly evaluated with this question in mind, but we believe it would fall in the category of Intermediate. Being the end of February now, it is on the late side to be able to plant these seeds and expect storage sized results. I hope this helps.
Edmund for CWSG
Policies
Shipping Policies
We will do our best to ship out our orders within 2 business days; however, this changes to approximately 5 business days if you order seed from August through October as we are in the midst of harvest season. We ship USPS.
Return & Refund Policy
Refunds are on a case-by-case basis. Please contact us with your concerns and we will be happy to be of service.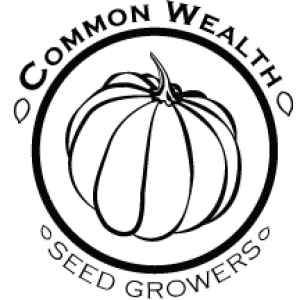 A Seed Growers Cooperative
Louisa, VA, United States (Zone 7a)
Established in 2014
15.00 acres in production
Other Listings from Common Wealth Seed Growers: