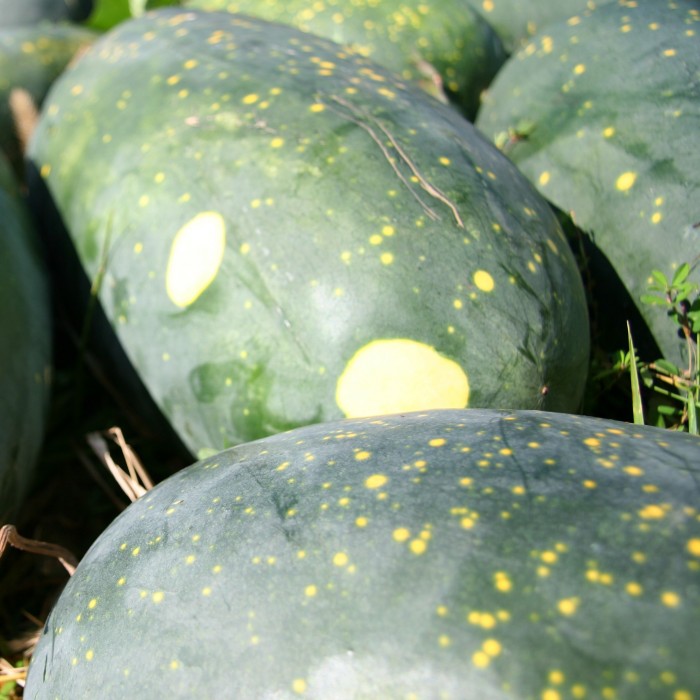 Tags: Certified Organic Heirloom Open Pollinated
Growing Practices: No Pesticides No Herbicides No Fungicides No Synthetic Fertilizers
Latin Name: Citrullus lanatus
Days to Maturity: 90
Description:
Oblong fruits are medium to large (20-25 pounds) with sweet red flesh. Most are covered in attractive moons and stars, some fruits more than others. We've been selecting this melon for sweetness, for more stars, for good size and oval shape for three years. Does best when planted on the early side as it is not resistant to Downy Mildew. Introduced by Southern Exposure Seed Exchange in 1987. 215 seeds/oz. Grown by Living Energy Farm. Certified Organic by QCS.
Questions 1 Total
Ask a Question About Amish Moon and Stars
Answer this question

Approximately how many seeds are in an 1/8 of an ounce?

Answers 1

There are about 30 seeds in 1/8 ounce.

Policies
Shipping Policies
We will do our best to ship out our orders within 2 business days; however, this changes to approximately 5 business days if you order seed from August through October as we are in the midst of harvest season. We ship USPS.
Return & Refund Policy
Refunds are on a case-by-case basis. Please contact us with your concerns and we will be happy to be of service.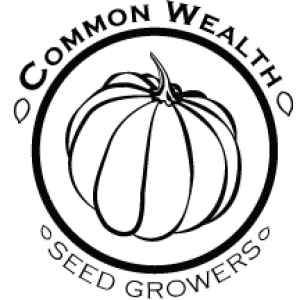 A Seed Growers Cooperative
Louisa, VA, United States (Zone 7a)
Established in 2014
15.00 acres in production
Other Listings from Common Wealth Seed Growers: