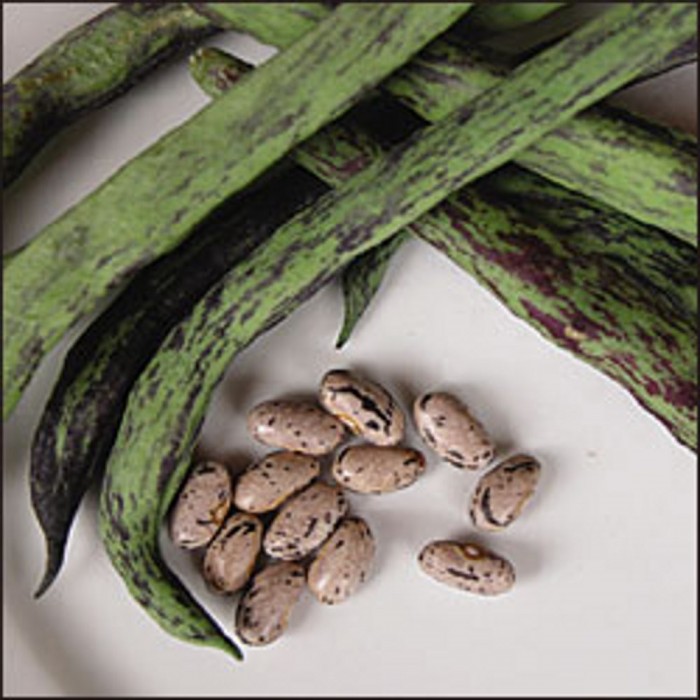 Tags: Heirloom Open Pollinated
Growing Practices: No Pesticides No Herbicides No Fungicides No Synthetic Fertilizers
Latin Name: Phaseolus vulgaris
Days to Maturity: 90
Description:
Also known as "Preacher Bean."

Legendary Southwestern favorite, extremely water efficient, eats drought for lunch. Also known in the Southeast for its tolerance to high humidity and wet ground.

Minimum 35 Seeds

Germination 95 Percent - May 2020
Story of this Seed:
The distinctive markings on the seed of this bean earned it the name "Rattlesnake."

Good flavor and very tender; the speckled seeds are popular in soup.

The origin of the "Preacher bean" nickname is derived from settlers in the West growing this bean on the front fence, so itinerant preachers riding past could gather some to eat.
Growing Tips:
Planted in late summer, desert monsoon rain alone is enough to produce a survival crop from the Rattlesnake.

Feed and water yours nicely, and yields will only increase. Careful not to overwater these beans, same amount as a tomato will take care of Rattlesnake plants, too.

60 to 90 days. They should be harvested frequently for increased yields. Grows up to ten feet, producing purple flowers before the pods.
Questions 1 Total
Ask a Question About Pole Bean: Rattlesnake Snap
Answer this question

Are these the same beans as Dragon Tongue beans? Looks similar in the pods!

Answers 1

Hi, Elizabeth! Dragon's Tongue and Rattlesnake do have a similar appearance, and both can be eaten as snaps. But there are some important differences. First, Dragon's Tongue is a bush bean and Rattlesnake is a pole bean.

The Dragon's Tongue has more of a yellow pod, and Rattlesnake is a darker green pod, though both have purple streaks. Dragon's Tongue has flat pods, and Rattlesnake pods are round and slightly longer.

The beans themselves are different, also. Dragon's Tongue is a purple bean, and Rattlesnake is a beige or tan color with darker mottled streaks.

Both can be enjoyed as snaps, shelled or as dry beans. Bush beans tend to have fewer strings, but pole beans are far more productive on a pound-per-square-foot basis, and have less chance of strings if picked young.

Both beans have the same nutritional, light and water requirements. I hope this information is helpful.
Policies
Shipping Policies
Shipping within 10 days USPS Standard Post
Return & Refund Policy
30 Days Money Back
Other Policies
Please leave a review; feel free to ask questions.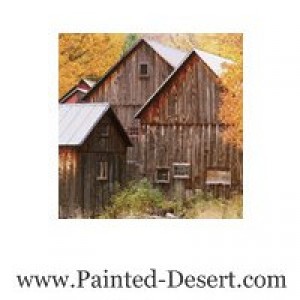 Michael Bailey
Sanders, AZ, United States (Zone 5)
Established in 1987
135.00 acres in production
Other Listings from Painted Desert Seed Company: