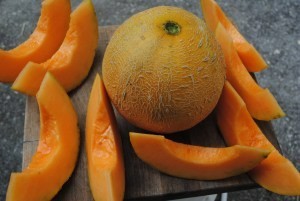 Tags: Certified Organic Heirloom Open Pollinated
Growing Practices: No Pesticides No Herbicides No Fungicides No Synthetic Fertilizers
Latin Name: Cucumis melo
Days to Maturity: 85 days
Description:
The sweetest melon in Twin Oaks' 2014 SARE-funded Downy Mildew trial, with 11.8 median brix in conditions of high DM pressure (median brix for Athena was 7.4). Also had excellent foliage ratings for DM. Sweetness is a good indicator of DM resistance, as plants with dead leaves don't make sweet fruit. Small fruits (1.5 pounds) with medium to light netting. Average tolerance to Bacterial Wilt, so consider using row cover on young plants to control cucumber beetles that transmit the disease. Not commercially available elsewhere. Grown by Sycamore Farm. Certified Organic by Baystate Organic Certifiers.
Questions 0 Total
Ask a Question About Tai Nang 2 Melon (PI 436531)
Policies
Shipping Policies
We will do our best to ship out our orders within 2 business days; however, this changes to approximately 5 business days if you order seed from August through October as we are in the midst of harvest season. We ship USPS.
Return & Refund Policy
Refunds are on a case-by-case basis. Please contact us with your concerns and we will be happy to be of service.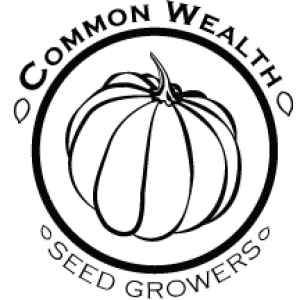 A Seed Growers Cooperative
Louisa, VA, United States (Zone 7a)
Established in 2014
15.00 acres in production
Other Listings from Common Wealth Seed Growers: