Tags: Heirloom Open Pollinated
Growing Practices: No Pesticides No Herbicides No Fungicides No Synthetic Fertilizers
Latin Name: Solanum lycopersicum
Days to Maturity: 80
Description:
Eye-popping gold cherry tomato blushes dark blue to purple where the skin receives the sun, while the green portions ripen to a burnished gold color. Fruit is produced as clusters of 5-8 tomatoes in a lattice pattern. Anyplace the sun makes contact on these bright yellow tomatoes, their skin turns dark blue due to the high levels of antioxidant compounds known as anthocyanins, except where the tomatoes are shaded from the sun, where they remain their natural bright gold color.

Highly productive plants produce cherry tomatoes with a savory, complex tangy flavor and outstanding storage time for a cherry tomato.

These plants have survived several freezes as well as 120-degree summer temperatures in our field west of Phoenix, and are now being adapted to our 6700-foot altitude, Zone 5 location in Northeast Arizona.

Germination Rate 95 percent - Tested June 2020

Minimum 25 Seeds.
Story of this Seed:
A choice selection out of the original Wild Boar Blue Berries by Brad Gates of Wild Boar Farms.

The Blue Gold Berries cherry tomatoes have been prolific, hardy and adaptable to a wide range of temperatures. A real pleasure to grab and snack on while working the field.
Growing Tips:
Planting:

Sow seeds indoors into sterile seedling mix 6-8 weeks before your last spring frost. Plant, water lightly, and cover with plastic or a dome to keep the seeds from drying out. When the first set of true leaves has emerged, up-pot into 3-4 inch pots and place in an area with full light and cooler temperatures (60-70°F). This will help prevent legginess.

Water carefully, allowing the soil to dry on the surface between watering, but don't let the plants wilt. Fertilize with fish emulsion or equivalent nutrient-rich feed such as manure tea or compost tea, every 10-14 days.

How to select:

Blue Gold Berries are, as the name suggests, a gold tomato variety, meaning that you must wait until the yellow color fully darkens to a gold color, rather than a pale green, white or bright yellow. When the tomato is ripe, the purple blush will fade from dark blue/purple as a green fruit, to a more profoundly grape-like purple while ripening yellow, and finally a brownish or maroon-type purple as the gold coloring comes into full effect.

Choose young, firm tomatoes with just a hint of "give" on the blossom end. Birds can be a problem, and this variety can be harvested a couple of days early and left to ripen in a warm place indoors, without damaging its quality.

How to prepare:

These are good right off the vine, used as snacks or to accompany sandwiches, soups and pasta.
Questions 1 Total
Ask a Question About Cherry Tomato: Blue Gold Berries
Answer this question

Do you have some of these seeds available for 2021?

Answers 1

Hi, Bev! Yes, we've got some available now that were harvested in 2020.
Policies
Shipping Policies
Shipping within 10 days USPS Standard Post
Return & Refund Policy
30 Days Money Back
Other Policies
Please leave a review; feel free to ask questions.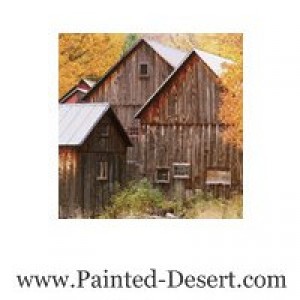 Michael Bailey
Sanders, AZ, United States (Zone 5)
Established in 1987
135.00 acres in production
Other Listings from Painted Desert Seed Company: