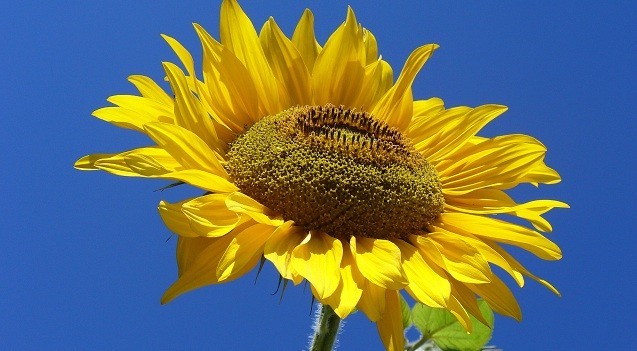 Tags: Heirloom Open Pollinated
Growing Practices: No Pesticides No Herbicides No Fungicides No Synthetic Fertilizers
Latin Name: Helianthus annuus
Days to Maturity: 85
Description:
The Titan Sunflower (Helianthus Annuus) is a truly fun and astounding plant. Capable of 12-plus feet in height and a flower of up to two feet across, the Titan certainly lives up to its name. Deep yellow color and old-fashioned appearance make for a striking border, fence cover or backdrop.

Germination 91% – Tested May 2020

Minimum 25 Seeds
Story of this Seed:
My cousins plant this sunflower thickly to shade the front porch on their Oklahoma dairy farm, and harvest the heads from the bedroom windows on the second floor. When I was 13, my aunt sent me back home to our horse ranch in Arizona with a 5-pound sack.
Growing Tips:
Our plants, originally gathered from central Oklahoma and bred for decades in Northern Arizona, handled the incredible Phoenix summer heat very well for 2016, and didn't require a lot of water, which is actually not surprising when you consider that the sunflower is indigenous to the Southwest deserts and mountains of New Mexico, Arizona and northern Mexico. Southwest growers will experience as close to a trouble-free grow as you can hope for, given the harsh conditions of these hot, cold and arid regions.

Sunflowers are not particular about water or soil, but will benefit mightily from deep digs of black organic material and regular feedings. We recommend a nutrient-rich solution such as fish emulsion or manure/compost tea, well diluted, every two weeks. For the Titan in particular, make sure each plant gets plenty of lateral room so the roots can spread. For the biggest plants, give at least three feet spacing.
Questions 0 Total
Ask a Question About Sunflower: Titan
Policies
Shipping Policies
Shipping within 10 days USPS Standard Post
Return & Refund Policy
30 Days Money Back
Other Policies
Please leave a review; feel free to ask questions.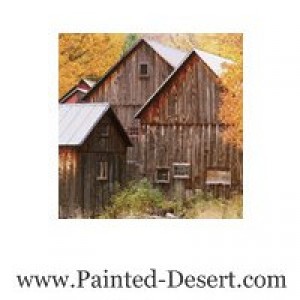 Michael Bailey
Sanders, AZ, United States (Zone 5)
Established in 1987
135.00 acres in production
Other Listings from Painted Desert Seed Company: