Tags: Heirloom Open Pollinated
Growing Practices: No Pesticides No Herbicides No Fungicides No Synthetic Fertilizers
Latin Name: Curcubitamaxima
Description:
Gete-Okosomin meaning Big Old Squash inAnishinaabe,can grow up to 30 lbs.
Questions 3 Total
Ask a Question About Gete-Okosomin
Answer this question

I know (now) that squash, melons and zuchini will cross polinate unless you plant different species of squash in your garden. Does anyone know what species Gete Okosomin is? Cucurbita Maxima? Mixta? Moschata? Pepo?

Answers 2

sorry, just saw it now ~ MAXIMA


Yes it is Maxima so you do not want to plant other species at the same time unless you do not care to save the seeds the next year.

Answer this question

Can obit seedsto plant

Answers 1

This is a heavy producer not only large squash but also will produce several per vine. Great storage and great eating with plenty ofseeds to save. Each package has 25-30 seeds. Thank you, Doug

Answer this question

What is the flesh like? How long a season is it? Is it sweet? Does it keep for a long time? What is its history?

Answers 1

It is a sweet tasting squash that has been around for 800 years, supposedly found in a clay ball and planted,and the seed was still good, this seed is 7 generations out l received my seed from a seed savers exchange member, it grows in Wisconsin mature in about 80 days. I have two in my basement that are still good, picked in Augest. There is a reason the seed is still around after 800 years. Very prolific and the vine can be very aggressive in the garden. Thanks for looking. Doug
Policies
Shipping Policies
Will be shipped in 2-3 business days. Shipping UPS
Return & Refund Policy
If not completely satisfied will send new seed or refund price of the seed.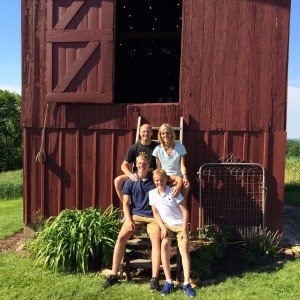 Doug Butikofer
Blue Mounds, WI, United States (Zone 5a)
Established in 2010
7.00 acres in production
Other Listings from Back Home Farm: