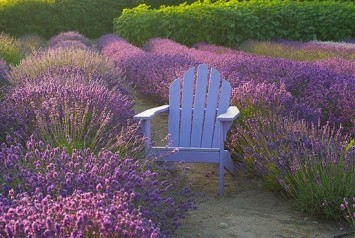 Tags: Heirloom Open Pollinated
Growing Practices: No Pesticides No Herbicides No Fungicides No Synthetic Fertilizers
Latin Name: Lavandula angustifolia
Description:
Of all the scores of different lavenders, this one – Lavandula vera– is arguably the most popular. A delicate and versatile variety, lavender is especially cherished for its elegant appearance and lovely scent. This lavender is fast-growing, long-blooming, and very hardy. It can even be used to flavor select desserts like sorbet and ice cream!

Lavandula angustifolia is thought to be the true English Lavender. Also called True Lavender or Fine Lavender, it is thought to be the best Lavender for medicinal and aromatherapy purposes. This evergreen is a staple plant for the herb garden, the fragrant flowers have been used in perfumes, poultices and potpourris for centuries. Lavender is an excellent plant for low informal hedging and as a specimen evergreen for borders and formal gardens.

The plants grow to about 45 to 60cm (18 to 24in) tall and flowering is generally begins from mid to late June to early July. The flowers have a rich sweet scent and are highly attractive to bees and other beneficial insects. The plants tolerate acid soil but favors neutral to alkaline soils. They are drought resistant and cold hardy and remain attractive well into winter. For best effect plant it by doors and paths, where it's delightful scent can be fully appreciated.

~~~~~~~~~~~~~~~~~~~~~~~~~~~~~~~~~~~~~~~~~~~~~~~~~~~~~~~~~~
Dirt Goddess Super Seeds are Fortified with Mycorrhizae, Beneficial Bacteria & Trichoderma for Superior Growth & Vigor. Organically!

Mycorrhizae forms a symbiotic relationship with the roots of 95% of the worlds plants and it's believed that plants were able to evolve onto land due to this symbiosis.

Colonization by mycorrhizae can provide multiple functions: increased nutrient uptake, drought tolerance, resistance to pathogens, increased vigor and yield.

It has been shown that the presence of Mycorrhizae can increase a plant's absorption of certain nutrients which it cannot uptake on its own.

In most gardens and agricultural settings the mycorrhizae is destroyed by tilling, the overuse of chemical fertilizers, and fungicides. The mycorrhizae must be re-added to the soil in order to benefit the plant.

Mycorrhizae is naturally 100% organic.

Take a look at www.DirtGoddessSeeds for videos and lots more info on this amazing fungus!
~~~~~~~~~~~~~~~~~~~~~~~~~~~~~~~~~~~~~~~~~~~~~~~~~~~~~~~
FREE SHIPPING with purchase of $49 or more!

*Please take note about bulk seed orders: Seed availability can be very volatile due to crop failures, weather conditions and other factors. Therefore, not every seed is constantly available in bulk sizes. Most bulk orders are shipped within 3-7 business days while some seeds can take up to 14 days to ship. If you are in a rush to get your bulk seeds you may want to contact us to verify availability. Individual seed packets are always available.

Amount Recommended Coverage:
Packet Up to 30 Sq. Ft
Ounce Package Up to 250 Sq. Ft
1/4 Pound Package Up to 1,000 Sq. Ft
1 Pound Sack Up to 4,000 Sq. Ft
5 Pound Sack Up to 20,000 Sq. Ft
Story of this Seed:
Thanks and Happy Growing!
Growing Tips:
SOIL

Use well-drained soils or raised beds and containers (outdoors only).
Soil should be sandy/loam or gravelly. Be sure to amend clay.
Soil should have low fertility.
Lavender prefers alkaline soil. pH should be 6.5 or higher and is easily measured with a simple soil test (a soil test is not absolutely necessary since typical southern clay benefits from the addition of lime – and a lot of it – to boost and retain an increase in the pH level.)

SOIL PREP

Create an 18″ – 24″ mound with well cultivated soil and 2 heaping shovelfuls of 1″ round stone worked into the mound. Err on the side of too much stone. May create a French drain by placing fist sized rocks in mound base.
Using a trowel, dig a hole just deep enough for the plant.
Blend together equal parts of bone meal, lime and well composted manure. Add ½ cup in the bottom of hole and mix well. The stone will allow the soil to drain, the lime will improve the pH, bone meal and compost for a healthy start.(Remember that lavender prefers arid conditions, both beneath and above the soil. The humidity in the south will benefit from a light colored, reflective mulch, Since hardwood mulch holds in the moisture, one that encourages excellent drainage and light reflection to keep the plant dry is highly recommended.)

PLANTING & TRANSPLANTING

As long as the soil can be cultivated, plant lavender. You may wish to avoid planting in July, August, December and January. (July and August will require more attention and watering as they establish their root systems and December and January will require tamping down the plants due to soil heaving, exposing the roots to the air leaving them vulnerable to freezing temperatures.) Lots of lavender goes into French lavender fields in February!

LAVENDER IN POTS

Please follow the same instructions for planting lavender in containers. Be sure to know the mature diameter of the lavender and choose an appropriate container. Remember that lavender is shallow rooted, so the pot does not need to be a tall one. Average depth and spread of the root system is 8-10 inches. Excellent drainage is key to success with lavender be it in the ground or in a pot. The pot will need to be watered more frequently in the heat of the summer as they dry out quickly. This could mean nearly every day in July.

Potted lavender will need to be protected over the winter since it is 15 degrees colder in a pot than in the ground. Please do the following …

1. Drag the pot to a warm side of the house to protect it from winter wind.
2. Wrap the pot with a layer of bubble wrap and burlap or similar.
3. On really cold nights, below 32 degrees, toss an old blanket over it.
4. Or, sink the pot in your compost heap.
5. Or, plant your lavender in the garden!

Water your lavender well in its nursery pot and let it sit for an hour or more before planting.
Prune the top of the plant to ensure a productive plant.
Loosen the roots from the potting soil by working the trowel teeth into the soil block.
Place plant just above the blend of stone/ lime / bonemeal / compost, not allowing the roots to touch the blend and gather soil around base of plant. Water deeply.
Space largest plants 5 – 6 feet from one another for good air circulation.
Lavender blooms at its peak in its third year producing about 1000 stems

Questions 0 Total
Ask a Question About Lavender vera ~Mycorrhizae Fortified/Bulk Available~
Policies
Shipping Policies
US Seed orders over $49 ship for free! Under $49 is a flat rate of $4. Garlic orders of 1 lb are a flat rate of $6. Over 1 lb is determined by weight and distance.
Return & Refund Policy
Our seeds have an average 90-95% germination rate within the first 2 years, with a 10% chance of success in year 3. If you find that your seeds don't live up to this, please let me know and I will send you a fresh packet. **Please note that bulk seed orders cannot be cancelled or returned unless the seeds are defective** Thank you.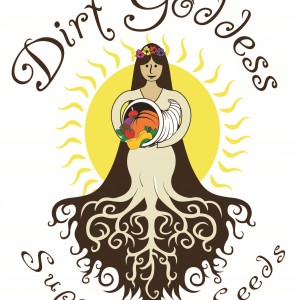 Kristen Brown
Oak Ridge, NJ, United States (Zone 6)
Established in 2012
1.00 acres in production
Other Listings from Dirt Goddess Super Seeds & Garlic Farm: