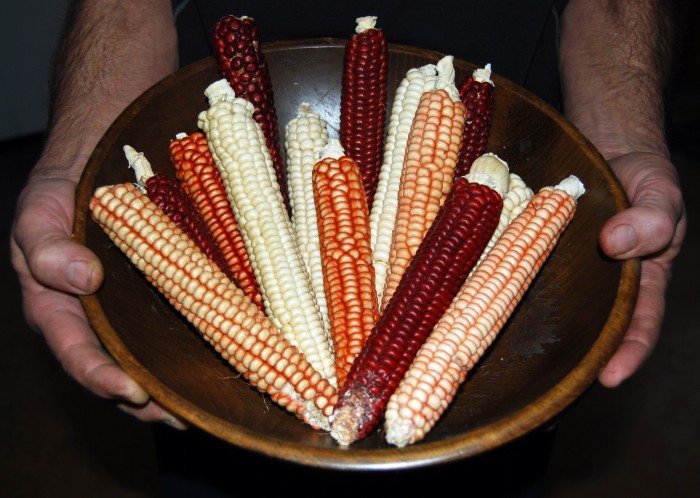 Tags: Open Pollinated
Growing Practices: No Pesticides No Herbicides No Fungicides No Synthetic Fertilizers
Latin Name: Zea mays
Days to Maturity: 85
Description:
Magic Manna is a very early flour corn bred by Carol Deppe from Painted Mountain that shares its earliness, vigor and resilience. Selected for flavor and cooking characteristics. For parching, gravy, bread, sweet breads, pancakes, cookies and cake. It has 8 inch ears on 5 foot stalks. Solid colored ears are of 3 basic colors--deep red/red/pink, brown/tan and white/peach. All make good cornbread. The red/pink ears are good for parching. The brown/tan ears are good for gravy and savory bread (without sugar). White/peach ears have a pancake flavor and are good for pancakes, cakes and cookies.
.
Story of this Seed:
My seed came from Carol Deppe. I am donating a percentage of all sales to Carol to support her plant breeding work.
Questions 2 Total
Ask a Question About Magic Manna Flour Corn
Answer this question

Hello, I would like to ask you, is possble to send seeds of Magic Manna corn to the Czech Republic ?
Thank you for your answer
Václav Veselý
Semčice - the Czech Republic
vaclav.semcice@seznam.cz



Answers 1

Some countries require a phytosanitary certificate which I am not able to provide. Check with your Department of Agriculture to see if there is a requirement.

Answer this question

I am Dave Christensen who developed Painted Mountain Corn.

Your corn looks good! Have fun with it! Be healthy!


Answers 1

Thank you and thanks for the great work you have done!
Policies
Shipping Policies
We usually ship USPS within 2 business days of receiving your order.
Return & Refund Policy
A refund will be issued if the seed is returned within 10 business days. Buyer pays for return shipping costs.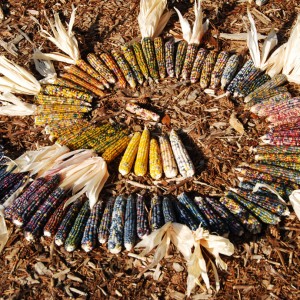 wayne marshall
Buhl, ID, United States (Zone 6B)
Established in 1980
27.00 acres in production
Other Listings from Banbury Farm: