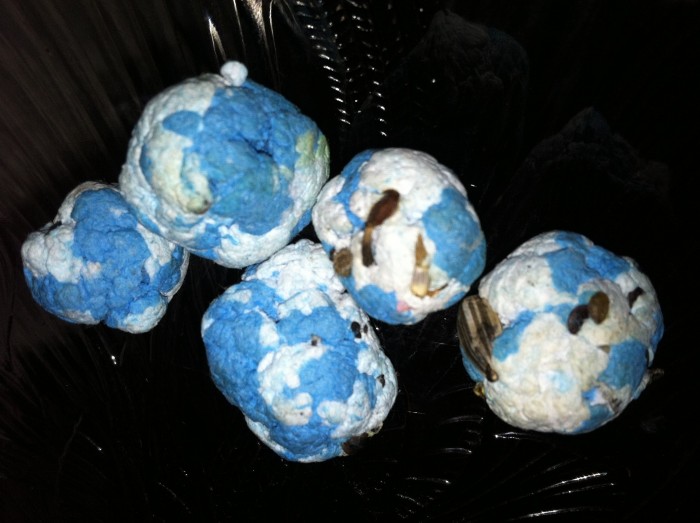 Tags: Open Pollinated
Growing Practices: No Pesticides No Herbicides No Fungicides No Synthetic Fertilizers
Latin Name: Mixed
Description:
~*Grow Flowers Everywhere with Dirt Goddess Super Seeds "Seed Bombs"! *~

*~Beautiful any space, even hard to reach areas, with Native Wildflowers!~*

Simply toss the seed bomb into a neglected area on a Rainy Day and the recycled paper dissolves to serve as mulch for the seeds!

Contains a blend of 100% Native Wildflower Seeds designed to have early, mid and late season blooms, mycorrhizae, beneficial bacteria & Recycled Paper in a large Organza bag.

Seed bombs will be sent in mixed colors unless you have a large order or we have discussed your color choices. For large custom orders you can choose single solid colors, your wedding colors, school colors, holiday colors, blends of two colors or more...

Wholesale pricing is available for large or custom orders such as for favors.

~~~~Please allow up to 2 weeks for custom or large orders. Rush orders are available~~~~

Western Region: Colorado, Utah, Montana, Idaho, Wyoming, Nevada, North Dakota, South Dakota, Eastern Oregon and Washington
Questions 1 Total
Ask a Question About Seed Bombs w/ Western Native Wildflowers
Answer this question

How much area would one seed bomb cover?

Answers 1

There are about 30 seeds per seed bomb which will likely grow right in the general area of where it lands.
Policies
Shipping Policies
US Seed orders over $49 ship for free! Under $49 is a flat rate of $4. Garlic orders of 1 lb are a flat rate of $6. Over 1 lb is determined by weight and distance.
Return & Refund Policy
Our seeds have an average 90-95% germination rate within the first 2 years, with a 10% chance of success in year 3. If you find that your seeds don't live up to this, please let me know and I will send you a fresh packet. **Please note that bulk seed orders cannot be cancelled or returned unless the seeds are defective** Thank you.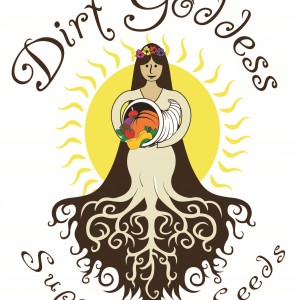 Kristen Brown
Oak Ridge, NJ, United States (Zone 6)
Established in 2012
1.00 acres in production
Other Listings from Dirt Goddess Super Seeds & Garlic Farm: