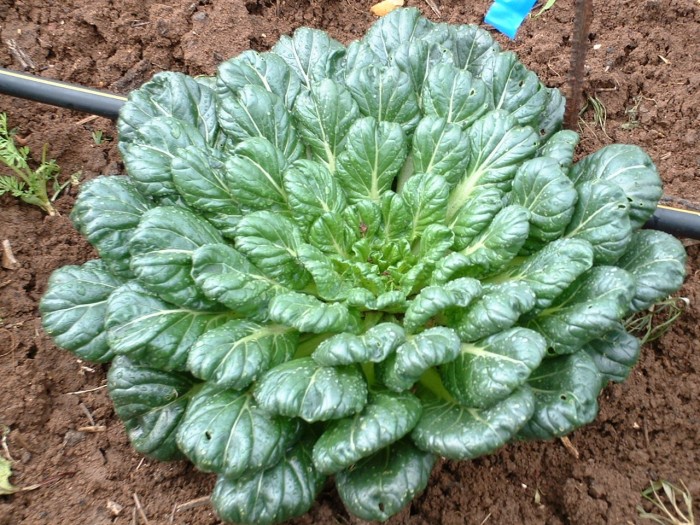 Tags: Heirloom Open Pollinated
Growing Practices: No Pesticides No Herbicides No Fungicides No Synthetic Fertilizers
Latin Name: Brassica juncea
Days to Maturity: 42
Description:
Mustard is an ancient plant that's full of appeal for contemporary gardeners as the plants are easy to grow. The greens are edible, the flowers attractive, and if the seeds are allowed to mature on the plant, they will self-sow and still provide plenty for mustard making. Is making your own mustard worth the effort? Considering that a small jar of good Dijon can cost up to $6, it is indeed. About a dollar's worth of seed will produce a pantry shelf full of fine and fancy mustards and more greens than you can shake a salad spinner at.

Mustard is a tiny seed with a lot of spunk. It will grow just about anywhere, is rarely bothered by pests, and is prolific to boot.

Mustard in all its forms—shoots, leaves, flowers, whole seed, powdered, or prepared—is a flavorful, low-fat way to punch up any savory food. I've used the whole seed in pickling and cooking, tossed the tender greens in fresh salads (garnished with mustard flowers, of course), stewed mature leaves as a southern-style side dish, and crushed spicy seed to make a variety of pungent mustards.

The "Old Fashioned" Mustard is a southern favorite. Delicious either steamed or sauteed, it can also be eaten raw, in a mixed green salad or in sandwiches. Old Fashioned Mustard is THE mustard typically found in Southern gardens of yesteryear. It is still widely grown in the South for its reliability and great flavor.

Bright green, frilled and quick growing.

Old Fashioned is delicious either steamed or sauteed, it can also very popular eaten raw, in a mixed green salad.

Mustard seed contains no cholesterol, only trace amounts of vegetable fat, and about 25 percent protein. Leaf mustard contains calcium, phosphorus, magnesium, and Vitamin B. The calories are negligible in most basic prepared mustards, so you can feel free to indulge.

******************************************************************
Dirt Goddess Super Seeds are fortified with Mycorrhizae, Beneficial Bacteria & Trichoderma for Superior Growth & Vigor. Organically!

Mycorrhizae forms a symbiotic relationship with the roots of 95% of the worlds plants and it's believed that plants were able to evolve onto land due to this symbiosis.

Colonization by mycorrhizae can provide multiple functions: increased nutrient uptake, drought tolerance, resistance to pathogens, increased vigor and yield.

It has been shown that the presence of Mycorrhizae can increase a plant's absorption of certain nutrients which it cannot uptake on its own.

In most gardens and agricultural settings, the mycorrhizae is destroyed by tilling, the overuse of chemical fertilizers, and fungicides. The mycorrhizae must be re-added to the soil in order to benefit the plant.

Mycorrhizae is naturally 100% organic.

Take a look at www.DirtGoddessSeeds for videos and lots more info on this amazing fungus!

******************************************************************
*Please take note: Seed availability can be very volatile due to crop failures, weather conditions and other factors. Therefore, not every seed is constantly available in bulk sizes. Most bulk orders are shipped within 3-7 business days while some seeds can take up to 14 days to ship. You may want to contact us to verify availability of bulk seed availability.

Story of this Seed:
Thanks and Happy Growing!
Growing Tips:
Mustard will grow well in most soils, but will produce the most seed in rich, well-drained, well-prepared soil with a pH of no less than 6.0. It will thrive if given constant moisture. It likes cool weather; a light frost can even improve the flavor.

In the springtime, sow the seed in drills about 1⁄8 inch deep and 15 inches apart, as the last frost deadline nears. If you live in the South, you can also seed in September or October for harvest in the fall and winter. Once the plants are up, thin to 9 or 10 inches apart, and then you can almost ignore them. If you're interested in harvesting a lot of seed, however, feed the plants regularly.

Mustard is blissfully free of insect and disease problems, and larger critters don't seem to like it much either. The hotter and drier the weather, though, the faster the plants go to seed—30 to 60 days, depending on the variety and the climate.

Pick mustard leaves for salad when they're small, young, and tender, or use the larger leaves for sautéing or stewing. Add young leaves to stir-fries and salads. Mustard greens add a nice, sharp flavor contrast to mild, buttery lettuces and therefore are often one of the plants found in mesclun mixes.

• How to Grind Mustard Seeds and Make Mustard

Watch out if you let the pods get too ripe, or your garden could become overrun with mustard plants, which may be exactly what you want. If you want to harvest seeds, however, pick the pods just after they change from green to brown, before they are entirely ripe; otherwise they will shatter and the fine seed will blow into every corner of your garden.

Pods should be air-dried in a warm place for about two weeks. Spread them out on clean muslin, an old sheet, or a fine screen. Once dry, gently crush the pods to remove the seeds and hulls.
Questions 0 Total
Ask a Question About Organic Mustard Seeds **Mycorrhizae Fortified/Bulk Available**
Policies
Shipping Policies
US Seed orders over $49 ship for free! Under $49 is a flat rate of $4. Garlic orders of 1 lb are a flat rate of $6. Over 1 lb is determined by weight and distance.
Return & Refund Policy
Our seeds have an average 90-95% germination rate within the first 2 years, with a 10% chance of success in year 3. If you find that your seeds don't live up to this, please let me know and I will send you a fresh packet. **Please note that bulk seed orders cannot be cancelled or returned unless the seeds are defective** Thank you.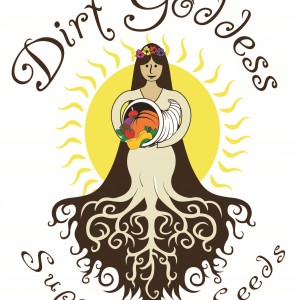 Kristen Brown
Oak Ridge, NJ, United States (Zone 6)
Established in 2012
1.00 acres in production
Other Listings from Dirt Goddess Super Seeds & Garlic Farm: