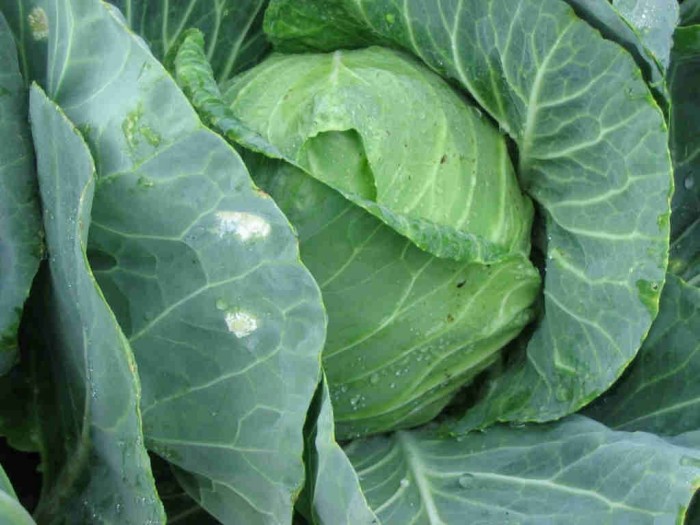 Tags: Heirloom Open Pollinated
Growing Practices: No Pesticides No Herbicides No Fungicides No Synthetic Fertilizers
Latin Name: Brassica oleracea
Days to Maturity: 62
Description:
Golden acre cabbage produces 3-4 pound heads that are succulent, sweet and tender. Golden Acre Cabbage produces round, tight heads shaped like balls. Known for its early production and uniformity. Golden Acre is a great cabbage for coleslaw or stir fry.

1927 Henry Fields Seed Catalog says about Golden Acre Cabbage...
"It is claimed to be the earliest round headed cabbage and that it matures before Early Jersey Wakefield cabbage. The heads are firm with few outer leaves and average about four pounds."

1929 Steele Briggs Seed Catalog says about Golden Acre Cabbage Seed...
"Golden Acre: This variety resembles Copenhagen Market in type; but the heads though not quite so large are more uniformly round than Copenhagen. It is six days earlier than Copenhagen Market and on account of the smaller head may be planted closer than any other variety with a head of similar size. Its remarkable fine quality and tenderness will be greatly appreciated. There is an entire absence of coarse veins and leaves and it has the quality of hardening the head before it has attained its mature size. A good variety for market purposes."

1932 Burpee Seed Catalog says about Golden Acre Cabbage Seeds...
"This is a very superior stock of a popular extra early, round-headed variety of the Copenhagen Market type. Matures even earlier than Early Jersey Wakefield. Produces a uniform, tightly fold, round, well-balanced head of superb quality. Unsurpassed cabbage for the home or market garden."

~~~~~~~~~~~~~~~~~~~~~~~~~~~~~~~~~~~~~~~~~~~~~~~~~
Dirt Goddess Super Seeds are fortified with Mycorrhizae, Beneficial Bacteria & Trichoderma for Superior Growth & Vigor. Organically!

Mycorrhizae forms a symbiotic relationship with the roots of 95% of the worlds plants and it's believed that plants were able to evolve onto land due to this symbiosis.

Colonization by mycorrhizae can provide multiple functions: increased nutrient uptake, drought tolerance, resistance to pathogens, increased vigor and yield.

It has been shown that the presence of Mycorrhizae can increase a plant's absorption of certain nutrients which it cannot uptake on its own.

In most gardens and agricultural settings the mycorrhizae is destroyed by tilling, the overuse of chemical fertilizers, and fungicides. The mycorrhizae must be re-added to the soil in order to benefit the plant.

Mycorrhizae is naturally 100% organic.

~~~~~~~~~~~~~~~~~~~~~~~~~~~~~~~~~~~~~~~~~~~~~~~~~~~~~~~
FREE SHIPPING with purchase of $49 or more!

*Please take note about bulk seed orders: Seed availability can be very volatile due to crop failures, weather conditions and other factors. Therefore, not every seed is constantly available in bulk sizes. Most bulk orders are shipped within 3-7 business days while some seeds can take up to 14 days to ship. If you are in a rush to get your bulk seeds you may want to contact us to verify availability. Individual seed packets are always available.

Story of this Seed:
Thanks and Happy Growing!
Growing Tips:
Detailed planting instructions:

Sow seeds indoors 6 to 8 weeks before average last spring frost. Keep soil warm (about 75 F) until germination. Then keep plants around 60 F. Provide direct sun so plants don't get leggy. When plants are 4 to 6 weeks old, transplants into garden 12 to 24 inches apart, in rows 18 to 34 inches apart. Use closer spacings for smaller, early varieties, wider spacings for larger, late-season varieties.

Can be direct seeded as soon as you can work the soil. Will germinate at soil temps as low as 40 F. Plant ½ to ¾ inch deep, about 3 inches apart. Thin to final spacings.

Direct seed in summer for fall crop, or start transplants in late May and transplant in late June or early July.

Plants have shallow root systems. Avoid even shallow cultivation. Mulch to protect roots, reduce weed competition and conserve moisture.

Use floating row cover to protect crop from early pests.

When heads are mature, they are prone to splitting in response to any stress or a rain following a dry period. Avoid splitting by choosing varieties that resist splitting, spacing plants close together (8 to 12 inches for early varieties, 12 to 16 inches for later varieties), using shovel to sever roots on one side about 6 inches from the plant, or twisting plants after heads have firmed to break some of the roots.

To help reduce disease, do not plant cabbage or other cole crops in the same location more than once every three or four years.

When cabbages are 4 to 5 inches tall, thin or transplant to stand 18 to 24 inches apart. Apply a thick layer of mulch to retain moisture. Water plants during the summer if rainfall is less than 1 inch per week. Contact your local county extension office for controls of common cabbage pests such as aphids, root maggots, cabbageworms, and cabbage loopers.

HARVESTING

Cabbage can be harvested anytime after the heads form. For highest yield, cut the cabbage heads when they are solid (firm to hand pressure) but before they crack or split. When heads are mature, a sudden heavy rain may cause heads to crack or split wide open. The exposed internal tissue soon becomes unusable. Harvest and salvage split heads as soon as possible after they are discovered.

In addition to harvesting the mature heads of the cabbage planted in the spring, you can harvest a later crop of small heads (cabbage sprouts). These sprouts develop on the stumps of the cut stems. Cut as close to the lower surface of the head as possible, leaving the loose outer leaves intact. Buds that grow in the axils of these leaves (the angle between the base of the leaf and the stem above it) later form sprouts. The sprouts develop to 2 to 4 inches in diameter and should be picked when firm. Continue control of cabbage worms and other pests. If this control cannot be maintained, remove and destroy or compost the stumps, because they serve as a breeding ground for diseases and insect pests.
Questions 1 Total
Ask a Question About Organic Golden Acre Cabbage Seeds **Mycorrhizae Fortified/Bulk Available**
Answer this question

is Golden Acre a good medium or poor storage cabbage

Answers 1

Golden Acre Cabbage is an excellent storage variety.
Policies
Shipping Policies
US Seed orders over $49 ship for free! Under $49 is a flat rate of $4. Garlic orders of 1 lb are a flat rate of $6. Over 1 lb is determined by weight and distance.
Return & Refund Policy
Our seeds have an average 90-95% germination rate within the first 2 years, with a 10% chance of success in year 3. If you find that your seeds don't live up to this, please let me know and I will send you a fresh packet. **Please note that bulk seed orders cannot be cancelled or returned unless the seeds are defective** Thank you.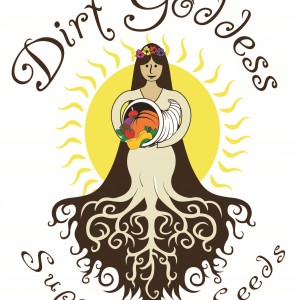 Kristen Brown
Oak Ridge, NJ, United States (Zone 6)
Established in 2012
1.00 acres in production
Other Listings from Dirt Goddess Super Seeds & Garlic Farm: