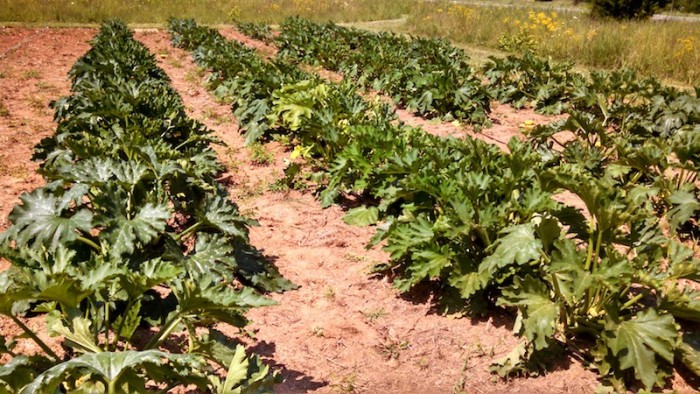 Tags: Certified Organic Open Pollinated
Growing Practices: No Pesticides No Herbicides No Fungicides No Synthetic Fertilizers
Latin Name: Cucurbita pepo
Days to Maturity: 55
Description:
Bred by Bill Reynolds of Eel River, California for dark green color, straightness, lack of spines on leaves and stems (which keeps fruit from getting scratched), and open foliage to facilitate easy picking. It is also reported to have good drought resistance and some frost tolerance. Dark Star has become an industry standard in the West and Southwest in the last few years, which is currently unusual for a farmer-bred open-pollinated variety. I was pleasantly surprised in 2014 to see that it is also a strong and hardy plant in Virginia conditions. Like many pepo summer squash varieties, Dark Star has moderate to good Downy Mildew Resistance. 260 seeds/oz. Grown by Sycamore Farm.
Questions 2 Total
Ask a Question About Dark Star Zucchini - Certified Organic
Answer this question

Is it resistant to squash bugs?

Answers 1

No, not resistant, but has held up to moderate pressure in my experience.

Answer this question

Is Dark Star resistant to powdery mildew?

Answers 1

We don't experience a lot of powdery mildew here in Central Virginia. In our 2014 winter squash trial, Table Queen Vining acorn squash did get serious PM but that was the only one. Otherwise, its just grey spots here and there, including with summer squash. One of our growers has a late-planted summer squash observation trial in the field right now (includes Dark Star) that doesn't have any significant PM on it.
So I don't have enough information to say Dark Star is PM resistant, but would say with confidence that its not especially susceptible.
Edmund for CWSG
Policies
Shipping Policies
We will do our best to ship out our orders within 2 business days; however, this changes to approximately 5 business days if you order seed from August through October as we are in the midst of harvest season. We ship USPS.
Return & Refund Policy
Refunds are on a case-by-case basis. Please contact us with your concerns and we will be happy to be of service.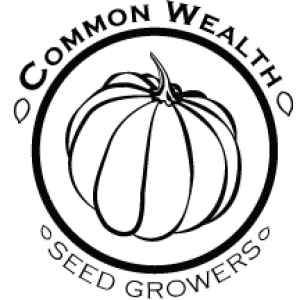 A Seed Growers Cooperative
Louisa, VA, United States (Zone 7a)
Established in 2014
8.00 acres in production
Other Listings from Common Wealth Seed Growers: