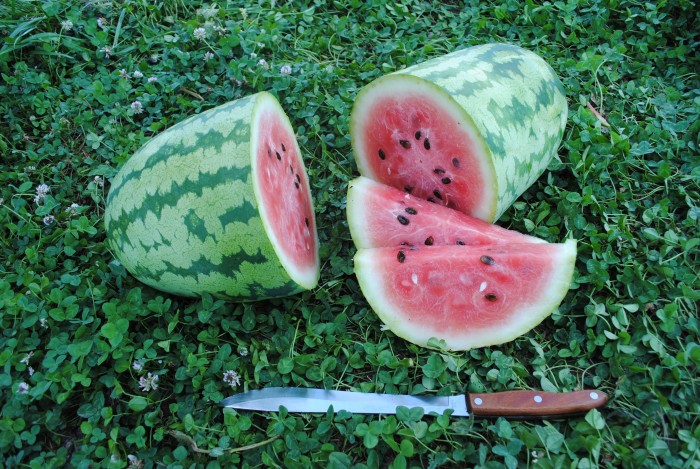 Tags: Heirloom Open Pollinated
Growing Practices: No Pesticides No Herbicides No Fungicides No Synthetic Fertilizers
Latin Name: Citrullus lanatus
Days to Maturity: 88
Description:
A standout in Twin Oaks' 2014 watermelon observation trial for productivity, flavor, and Downy Mildew resistant foliage. Moderate to good sweetness and good keeping quality. We grew a late crop this year and were eating good quality watermelons into November. 20 pound fruits are oblong, almost cylindrical, which makes it easier to keep after cutting (start cutting at one end). Thick and sturdy rind with green stripes on a light green background; red inside with brown seeds. An heirloom from the 1800s. 88 days. Grown by Lyndsey Walker. 220 seeds/oz.

Please click the Common Wealth Seed Growers link to the right to view all of our other listings!
Questions 0 Total
Ask a Question About Georgia Rattlesnake Watermelon (Pre-Order)
Policies
Shipping Policies
We will do our best to ship out our orders within 2 business days; however, this changes to approximately 5 business days if you order seed from August through October as we are in the midst of harvest season. We ship USPS.
Return & Refund Policy
Refunds are on a case-by-case basis. Please contact us with your concerns and we will be happy to be of service.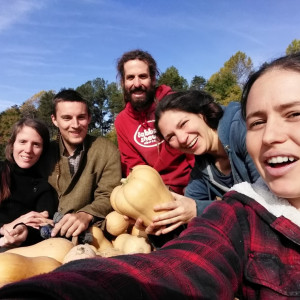 Common Wealth Seed Growers Cooperative
Louisa, VA, United States (Zone 7a)
Established in 2014
14.00 acres in production
Other Listings from Common Wealth Seed Growers: