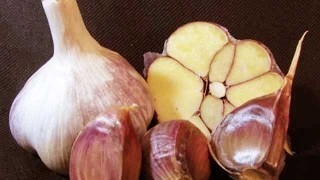 Tags: Heirloom Open Pollinated
Growing Practices: No Pesticides No Herbicides No Fungicides No Synthetic Fertilizers
Latin Name: Allium
Description:
A popular rocambole grown for its large copper-veined, purple blotched bulbs. Strong flavor with a sweet aftertaste. Brought to the Northwest by Russian Doukhobor immigrants in the 1900s. 8-13 brown cloves per bulb. Doubles common. Very winter-hardy. This variety has the ability to withstand soggy winter soils better than others.
Good mid to long-term storing garlic. If you plan to use as seed garlic, we recommend gently tearing the wrapper around the stem to allow air down in to the cloves, otherwise the thick wrappers can hold moisture and promote mold. Expect 6-8 months if stored properly. Approx.75 cloves per lb.

Questions 1 Total
Ask a Question About Russian Red Garlic
Answer this question

How much would you need to plant 1/2 an acre

Answers 1

A conservative estimate of the number of plants in a 1/2 acre is 20,000 cloves, or about one per square foot. This allows generous spacing and paths. Russian Red garlic has approx. 75 cloves per lb. So if you were to plant 1/2 acre of Red Russian, you would need about 267 lbs.
Policies
Shipping Policies
US Seed orders over $49 ship for free! Under $49 is a flat rate of $4. Garlic orders of 1 lb are a flat rate of $6. Over 1 lb is determined by weight and distance.
Return & Refund Policy
Our seeds have an average 90-95% germination rate within the first 2 years, with a 10% chance of success in year 3. If you find that your seeds don't live up to this, please let me know and I will send you a fresh packet. **Please note that bulk seed orders cannot be cancelled or returned unless the seeds are defective** Thank you.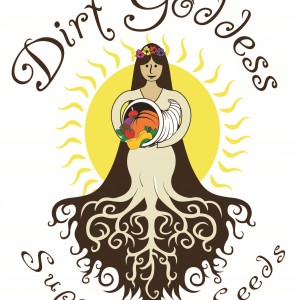 Kristen Brown
Oak Ridge, NJ, United States (Zone 6)
Established in 2012
1.00 acres in production
Other Listings from Dirt Goddess Super Seeds & Garlic Farm: