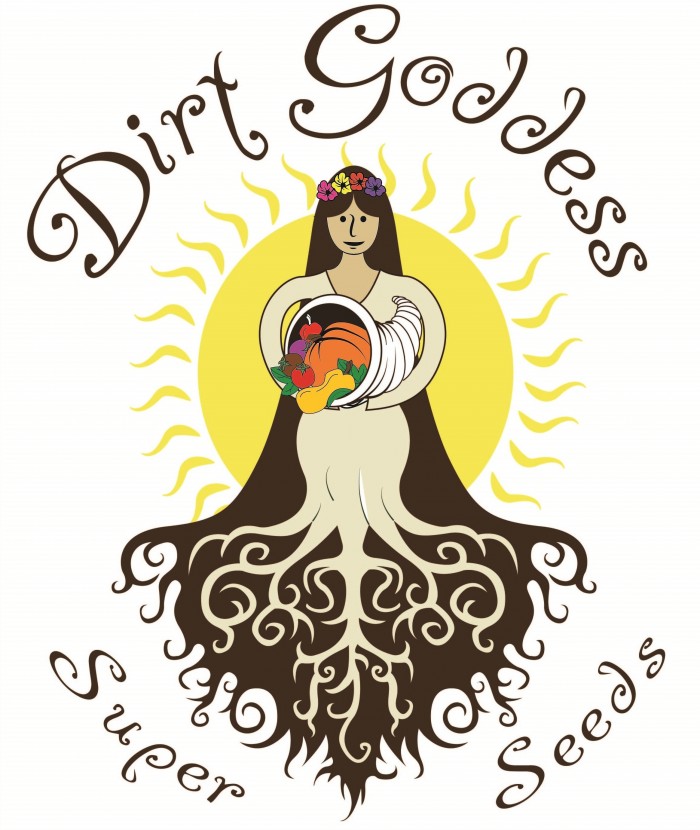 Tags: Heirloom Open Pollinated
Growing Practices: No Pesticides No Herbicides No Fungicides No Synthetic Fertilizers
Latin Name: Lycopersicon esculentum
Days to Maturity: 75
Description:
Cherry Tomatoes are equally famous for being easy to grow and tasting delicious! The plant produces abundant clusters of large vibrant colored red cherry tomatoes over a long season. Perfect for salads or just popping in your mouth when you're in the garden!

1966 Burrells' Seed Catalog Says about large red cherry tomato...
"Attractive, high quality the size of a half dollar. Extensively used for eating fresh and in salads. A good home garden variety and is now very popular with Western growers for marketing in berry boxes. Vigorous plants produce heavily over a long period."
Story of this Seed:
Dirt Goddess Super Seeds are fortified with Mycorrhizae, Beneficial Bacteria & Trichoderma for Superior Growth & Vigor. Organically!

Mycorrhizae forms a symbiotic relationship with the roots of 95% of the worlds plants and it's believed that plants wer
Growing Tips:
Growing Tips:

CULTURE: Sow seeds indoors into sterile seedling mix 6-8 weeks before your last spring frost. Plant, water lightly, and cover with plastic or a Propagation Dome to keep the seeds from drying out. When the first set of true leaves has emerged, up-pot into 3-4 inch pots and place in an area with full light and cooler temperatures (60-70°F). This will help prevent legginess. Water carefully, allowing the soil to dry on the surface between watering, but don't let the plants wilt. Fertilize with fish emulsion every 10-14 days. Seven to ten days before you want to transplant outside, set the plants in a sheltered area outdoors to harden off. Bring in or cover at night to protect from frost. After the danger of frost has passed, transplant into well worked garden soil. Blend 1/4 cup of our complete fertilizer into the soil around each plant. If you have acid soils or have been bothered by blossom end rot, a handful of bone meal should also be added. Space determinate varieties 18-24 inches apart and indeterminate varieties 20-30 inches apart. Allow 3-4 feet between rows. If your plants have become leggy, plant them deeper; the stems will actually sprout roots. Water very lightly at first, allowing the stems to adapt. To promote early growth and better yields use season extending products such as Wallo' Waters, Kozy Coats, Victorian Bell Cloches, or Red Plastic Mulch.

DETERMINATE/INDETERMINATE: Determinate varieties spread laterally and therefore do not require staking. Determinate varieties ripen at once so are a good choice for gardeners who love to can. Indeterminate varieties grow vertically until the bitter end and need to be staked or trellised for best production. They produce fruit until frost, leaving you some green tomatoes at the end of the season.

INSECTS/PESTS: Use Pyrethrin or crop row covers to discourage flea beetles early in the season, when they can be most destructive. Tomato hornworms can be controlled with Bacillus thuringienses (a bacteria also known as B.t.) sold as Monterey B.t. (ZIN503).

DISEASES: Natural genetic plant resistance is the best form of disease control. For diseases like early and late blight, a strict 3 year rotation and a sanitation program that includes destroying all the vines at the end of the year are your best defenses. Contact your local county extension agent for more information.

SEED SPECS: Minimum germination standard: 80%. Usual seed life: 3 years. Days to maturity are calculated from date of transplanting; add 30-35 days if direct seeding.

KEY TO TOMATO DISEASE RESISTANCE AND TOLERANCE
HR indicates high resistance.
IR indicates intermediate resistance.
AB | Early (Alternaria) Blight
B | Bacterial Wilt
F* | Fusarium Wilt
FOR | Fusarium Crown and Root Rot
L | Gray Leaf Spot
LB | Late Blight
LM | Leaf Mold
N | Roundworm | Nematode
PL | Corky Root Rot
PST | Bacterial Speck
RK | Root-Knot
TMV | Tobacco Mosaic Virus
ToMV* | Tomato Mosaic Virus
TSWV | Tomato Spotted Wilt Virus
TYLCV | Tomato Yellow Leaf Curl Virus
V | Verticillium Wilt
* Numbers indicate specific disease race.
Questions 0 Total
Ask a Question About Large Red Cherry Tomato ~Mycorrhizae Fortified/Bulk Available~
Policies
Shipping Policies
US Seed orders over $49 ship for free! Under $49 is a flat rate of $4. Garlic orders of 1 lb are a flat rate of $6. Over 1 lb is determined by weight and distance.
Return & Refund Policy
Our seeds have an average 90-95% germination rate within the first 2 years, with a 10% chance of success in year 3. If you find that your seeds don't live up to this, please let me know and I will send you a fresh packet. **Please note that bulk seed orders cannot be cancelled or returned unless the seeds are defective** Thank you.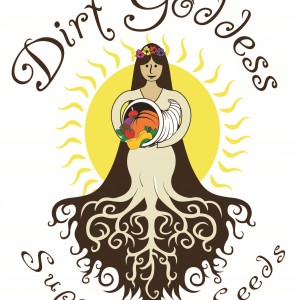 Kristen Brown
Oak Ridge, NJ, United States (Zone 6)
Established in 2012
1.00 acres in production
Other Listings from Dirt Goddess Super Seeds & Garlic Farm: