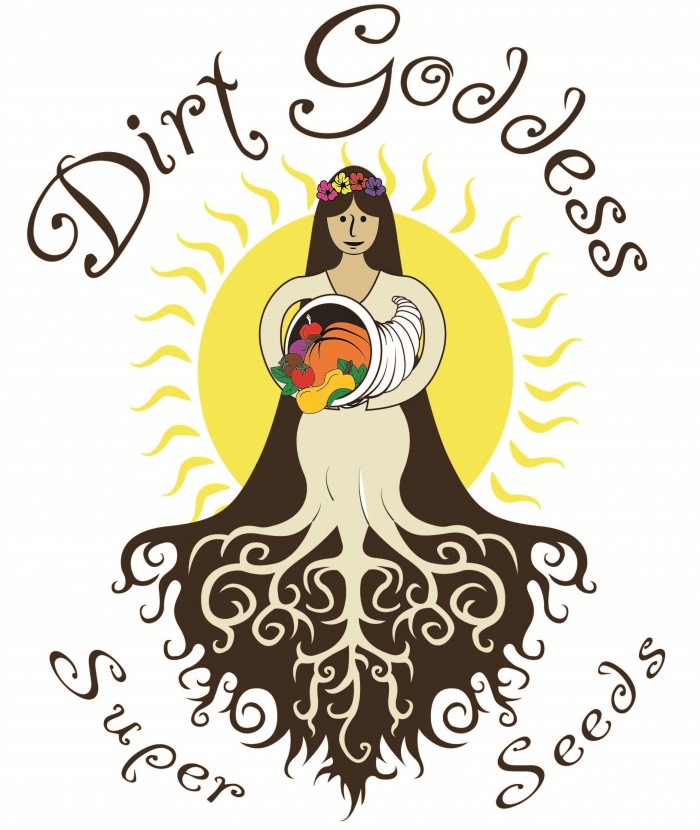 Tags: Heirloom Open Pollinated
Growing Practices: No Pesticides No Herbicides No Fungicides No Synthetic Fertilizers
Latin Name: Petroselinium crispum
Days to Maturity: 70-75
Description:
A very flavorful parsley preferred by chefs. Delicious fresh or dried. Classic flat leaf variety for use either fresh or dried as a garnish or seasoning. Stems hold leaves upright for easy bunching. A very nutritious and tasty addition to meat or vegetable dishes, soups or even salads.

Parsley's vitamin K content merits it a focal place at the table rather than its familiar status as a mere garnish. With over 155% DV of vitamin K packed in just 2 tablespoons, it's a potent source of nutrition, but its health benefits don't end there. It's also rich in antioxidants, flavonoids, and vitamins A and C.

~~~~~~~~~~~~~~~~~~~~~~~~~~~~~~~~~~~~~~~~~~~~~~~~~~~~~~~~~~
Dirt Goddess Super Seeds are fortified with Mycorrhizae, Beneficial Bacteria & Trichoderma for Superior Growth & Vigor. Organically!

Mycorrhizae forms a symbiotic relationship with the roots of 95% of the worlds plants and it's believed that plants were able to evolve onto land due to this symbiosis.

Colonization by mycorrhizae can provide multiple functions: increased nutrient uptake, drought tolerance, resistance to pathogens, increased vigor and yield.

It has been shown that the presence of Mycorrhizae can increase a plant's absorption of certain nutrients which it cannot uptake on its own.

In most gardens and agricultural settings, the mycorrhizae is destroyed by tilling, the overuse of chemical fertilizers, and fungicides. The mycorrhizae must be re-added to the soil in order to benefit the plant.

Mycorrhizae is naturally 100% organic.

Take a look at www.DirtGoddessSeeds.com for videos and lots more info on this amazing fungus!

~~~~~~~~~~~~~~~~~~~~~~~~~~~~~~~~~~~~~~~~~~~~~~~~~
FREE SHIPPING with purchase of $49 or more!

*Please take note about bulk seed orders: Seed availability can be very volatile due to crop failures, weather conditions and other factors. Therefore, not every seed is constantly available in bulk sizes. Most bulk orders are shipped within 3-7 business days while some seeds can take up to 14 days to ship. If you are in a rush to get your bulk seeds you may want to contact us to verify availability. Individual seed packets are always available.

Story of this Seed:
Thanks and Happy Growing!
Growing Tips:
CULTURE: Parsley likes rich soil with lots of nitrogen.

TO DIRECT SOW: If the parsley bed was manured the previous fall, no additional fertilizer is needed. If no manure was applied, the following works well: make a shallow furrow about 4 inches deep and band 1 cup per 5 row feet of blood meal in the bottom of the furrow. Composted chicken manure also works well. Cover and fill in the furrow. Sow and cover seeds. Rows can be 12-18 inches apart. The seeds must stay wet during this time. Thinning is recommended.

FOR TRANSPLANTS: Start seed in flats or individual pots. Keep moist and follow the fertilizer and spacing tips above.

INSECTS/PESTS: Almost nonexistent in a healthy garden.

DISEASE: Relatively disease-free.

HARVEST: Cut individual sprigs as needed from the outside edges of the plants. For drying, cut all but the center growth. Quick dry the leaves in a food dehydrator, then store in an airtight container in the dark.

SEED SPECS: Minimum germination standard: 65%. Days to maturity are calculated from date of direct seeding; subtract 20-25 days if transplanting. Usual seed life: 2 years.
Questions 0 Total
Ask a Question About Italian Flat Leaf Parsley ~Mycorrhizae Fortified/Bulk Available~
Policies
Shipping Policies
US Seed orders over $49 ship for free! Under $49 is a flat rate of $4. Garlic orders of 1 lb are a flat rate of $6. Over 1 lb is determined by weight and distance.
Return & Refund Policy
Our seeds have an average 90-95% germination rate within the first 2 years, with a 10% chance of success in year 3. If you find that your seeds don't live up to this, please let me know and I will send you a fresh packet. **Please note that bulk seed orders cannot be cancelled or returned unless the seeds are defective** Thank you.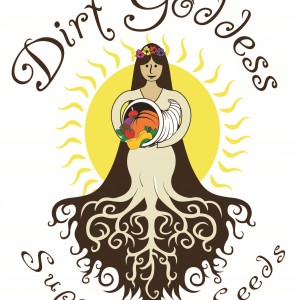 Kristen Brown
Oak Ridge, NJ, United States (Zone 6)
Established in 2012
1.00 acres in production
Other Listings from Dirt Goddess Super Seeds & Garlic Farm: