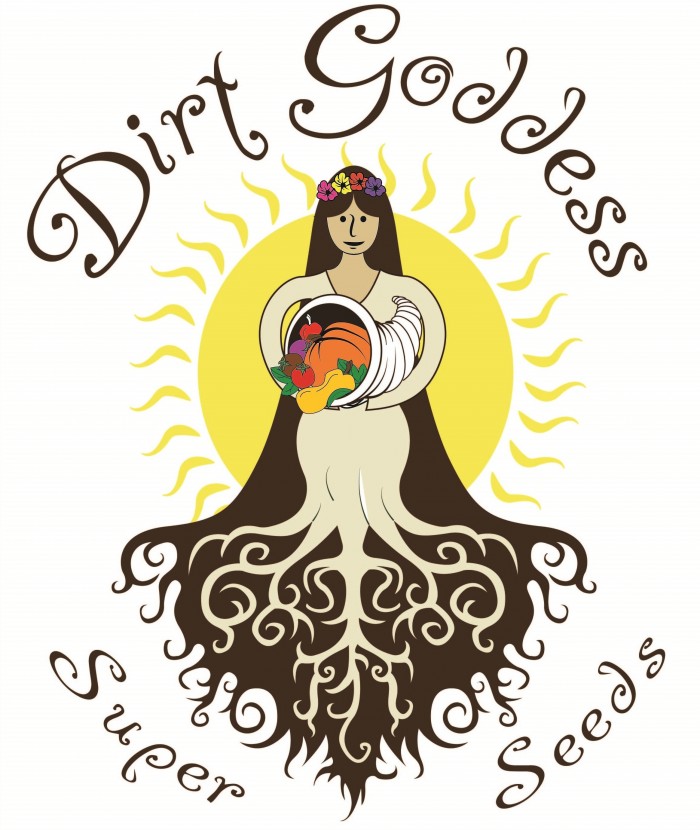 Tags: Heirloom Open Pollinated
Growing Practices: No Pesticides No Herbicides No Fungicides No Synthetic Fertilizers
Latin Name: Lycopersicon esculentum
Days to Maturity: 85-90
Description:
An old-time favorite that has been popular for many years due to it's excellent productivity and wonderful taste. Super Seeds produce lush, thick, indeterminate, regular-leaf, tomato plants that yield from vigorous vines, 4 to 5-inch, slightly ribbed, bright-red tomatoes that have spectacularly delicious, sweet flavors. This tomato's excellent taste and meaty flesh make it an ideal tomato for eating fresh or cooking, for slicing into sandwiches, using in salads or for canning! Indeterminate.

~~~~~~~~~~~~~~~~~~~~~~~~~~~~~~~~~~~~~~~~~~~~~~~~~~~~~~~~~~
Dirt Goddess Super Seeds are fortified with Mycorrhizae, Beneficial Bacteria & Trichoderma for Superior Growth & Vigor. Organically!

Mycorrhizae forms a symbiotic relationship with the roots of 95% of the worlds plants and it's believed that plants were able to evolve onto land due to this symbiosis.

Colonization by mycorrhizae can provide multiple functions: increased nutrient uptake, drought tolerance, resistance to pathogens, increased vigor and yield.

It has been shown that the presence of Mycorrhizae can increase a plant's absorption of certain nutrients which it cannot uptake on its own.

In most gardens and agricultural settings, the mycorrhizae is destroyed by tilling, the overuse of chemical fertilizers, and fungicides. The mycorrhizae must be re-added to the soil in order to benefit the plant.

Mycorrhizae is naturally 100% organic.

Take a look at www.DirtGoddessSeeds for videos and lots more info on this amazing fungus!
~~~~~~~~~~~~~~~~~~~~~~~~~~~~~~~~~~~~~~~~~~~~~~~~~~~~~~~
FREE SHIPPING with purchase of $49 or more!

*Please take note about bulk seed orders: Seed availability can be very volatile due to crop failures, weather conditions and other factors. Therefore, not every seed is constantly available in bulk sizes. Most bulk orders are shipped within 3-7 business days while some seeds can take up to 14 days to ship. If you are in a rush to get your bulk seeds you may want to contact us to verify availability. Individual seed packets are always available.

Story of this Seed:
Thank and Happy Growing!
Growing Tips:
Growing beefsteak tomatoes requires a heavy cage or stakes to support the often 1 pound fruit. Beefsteak tomato varieties are late maturing and should be started indoors to extend the growing period. The beefsteak tomato plant produces classic slicing tomatoes that your family will love.

Planting Beefsteak Tomatoes

Most of the beefsteak tomato varieties require a growing season of at least 85 days to harvest. This is not possible in most of the United States, which means starts or your own transplants are the best way to begin. If you are a stickler for consistency, you will want to start your own seed. March is an ideal time for planting beefsteak tomatoes indoors. Sow seed in flats and nurture them until they are at least 8 inches tall and exterior soil temperatures are at least 60 degrees Fahrenheit (16 C.). The beefsteak tomato plant needs to be hardened off before planting outdoors, usually around May.

You should choose a sunny, well drained garden bed in which to plant your tomato starts. A raised bed warms early in the season and is a good method for how to grow beefsteak tomatoes in cooler climates. Work in compost or other organic amendments to the soil before you plant and incorporate a starter fertilizer to get the little plants off to a good start.

Allow spacing of at least 5 feet for good air circulation and install sturdy cages or other support structures. Beefsteak tomato varieties will need tying in, as they are trained up a support. Beefsteak tomatoes are primarily indeterminate, which means you may remove the auxiliary shoots to promote better branching.

Beefsteak Tomato Plant Care

Keep weeds removed from the bed and mulch between the rows to minimize weeds and conserve moisture. A black plastic mulch also warms the soil and radiates heat.

Fertilize every three weeks with 1 pound per 100 square feet. The optimum ratio for tomatoes is 8-32-16 or 6-24-24.

The beefsteak tomato plant will need 1 to 2 inches of water per week.

All beefsteak tomato varieties are prone to disease and pests. Keep a close watch and nip problems in the bud as soon as you see them.
Questions 0 Total
Ask a Question About Organic Beefsteak Tomato ~Mycorrhizae Fortified/Bulk Available~
Policies
Shipping Policies
US Seed orders over $49 ship for free! Under $49 is a flat rate of $4. Garlic orders of 1 lb are a flat rate of $6. Over 1 lb is determined by weight and distance.
Return & Refund Policy
Our seeds have an average 90-95% germination rate within the first 2 years, with a 10% chance of success in year 3. If you find that your seeds don't live up to this, please let me know and I will send you a fresh packet. **Please note that bulk seed orders cannot be cancelled or returned unless the seeds are defective** Thank you.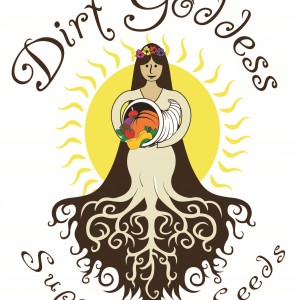 Kristen Brown
Oak Ridge, NJ, United States (Zone 6)
Established in 2012
1.00 acres in production
Other Listings from Dirt Goddess Super Seeds & Garlic Farm: