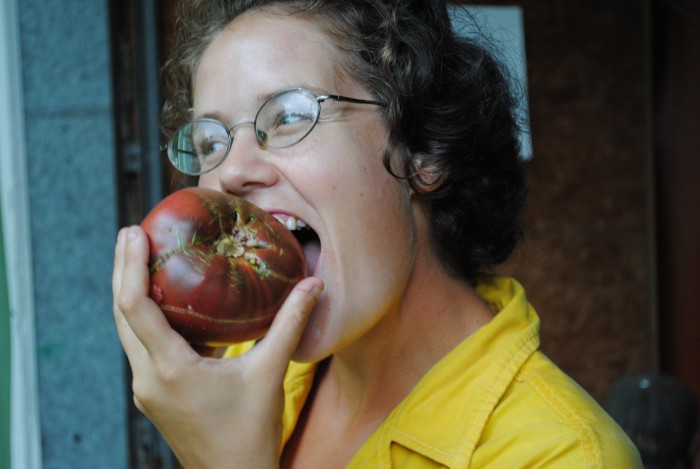 Tags: Certified Organic Heirloom Open Pollinated
Growing Practices: No Pesticides No Herbicides No Fungicides No Synthetic Fertilizers
Latin Name: Solanum lycopersicum
Days to Maturity: 70
Description:
Purple tomatoes with flavor that helped launch the heirloom tomato boom. Original seed came from John Green of Sevierville, Tennessee through Craig LeHoullier and then Southern Exposure Seed Exchange. We got original 1990 seed stock from Southern Exposure Seed Exchange and have been growing from that for three years. Plants are shorter than most heirlooms. Very productive, but there will be cracking, splitting and green shoulders. Small seed locules make it good for slicing and putting on sandwiches. 270 seeds/g. Grown by Twin Oaks Seed Farm. Certified Organic by QCS.
Questions 1 Total
Ask a Question About Cherokee Purple Tomato
Answer this question

My Dad has a small garden in Ashburn, Virginia. He has tomatoes, cucumbers, eggplant, and peppers. Would this seed do okay in this environment? Thank you!

Answers 1

Cherokee Purple is known for its flavor. It is also pretty productive. However, you tend to lose some of the fruits to cracking - maybe a third of them depending on the weather. I recommend Barnes Mountain Orange and Ozark Pink if you want something with less cracking but good flavor.
Policies
Shipping Policies
We will do our best to ship out our orders within 2 business days; however, this changes to approximately 5 business days if you order seed from August through October as we are in the midst of harvest season. We ship USPS.
Return & Refund Policy
Refunds are on a case-by-case basis. Please contact us with your concerns and we will be happy to be of service.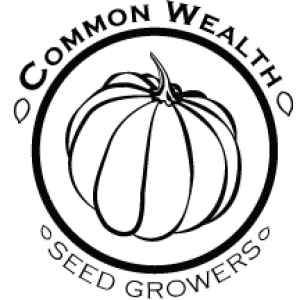 A Seed Growers Cooperative
Louisa, VA, United States (Zone 7a)
Established in 2014
15.00 acres in production
Other Listings from Common Wealth Seed Growers: