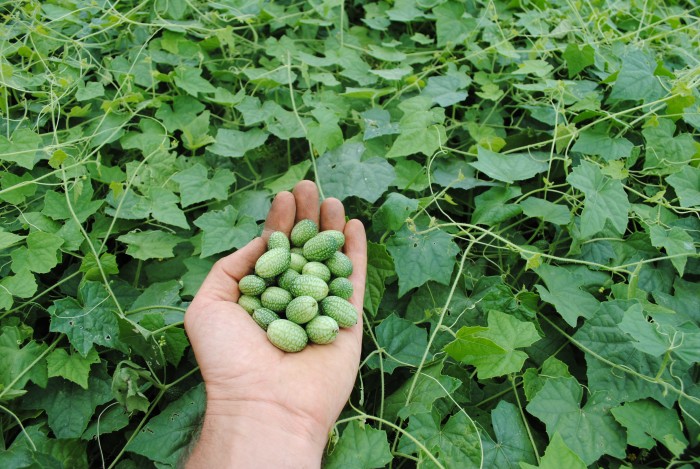 Tags: Certified Organic Heirloom Open Pollinated
Growing Practices: No Pesticides No Herbicides No Fungicides No Synthetic Fertilizers
Latin Name: Melothria scabra
Days to Maturity: 75
Description:
Free of Downy Mildew in our garden. The fruits look like tiny watermelons, and are about the size and shape of grapes. They taste like cucumbers but with some tartness - like a cross between a cucumber and a gooseberry (don't try it Monsanto!). Native to Mexico and Central America. Sold by the pint at farmers markets. We grew them on the flat in 2014 but would recommend using a trellis for ease of harvest. The seeds are small, so the vines start small, but then grow vigorously. 365 seeds/g. Grown by Twin Oaks Seed Farm.
Story of this Seed:
Questions 1 Total
Ask a Question About Mouse Melon (Mexican Sour Gherkin) - Certified Organic (Pre-Order)
Answer this question

Are you able to provide a Certified Organic certificate for these seeds?

Answers 1

Yes, we can provide an organic certificate. Please email me at commonwealthseeds@gmail.com.
Thanks -
Edmund for CWSG
Policies
Shipping Policies
We will do our best to ship out our orders within 2 business days; however, this changes to approximately 5 business days if you order seed from August through October as we are in the midst of harvest season. We ship USPS.
Return & Refund Policy
Refunds are on a case-by-case basis. Please contact us with your concerns and we will be happy to be of service.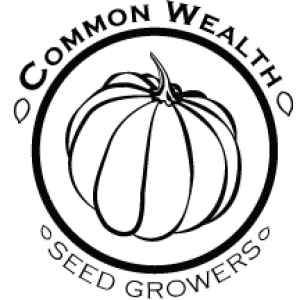 A Seed Growers Cooperative
Louisa, VA, United States (Zone 7a)
Established in 2014
8.00 acres in production
Other Listings from Common Wealth Seed Growers: