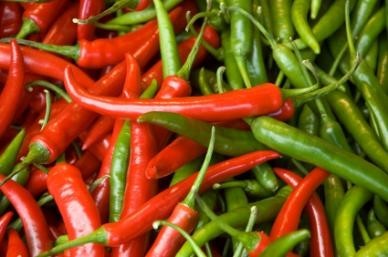 Tags: Heirloom Open Pollinated
Growing Practices: No Pesticides No Herbicides No Fungicides No Synthetic Fertilizers
Latin Name: Capsicum annuum "Cayenne"
Days to Maturity: 75-90
Description:
Long Thin Cayenne has been a dependable producer in home gardens for years. Bushy 26 inch tall plants produce slim, green, 4 to 6 inch long fruit that turn red when ripe. Very hot and colorful when used as a dried pepper.

Be forewarned: this pepper will make you beg for a tall glass of water! The Cayenne Long Red Thin Pepper is a very hot pepper that registers 30,000 – 50,000 units on the Scoville scale. Excellent in all sorts of meat and poultry dishes. Not for the squeamish or the bland.

Peppers offer one of the richest sources of nutrients in the plant kingdom. Hot peppers contain capsaicin, which revs up your metabolism and reduces general inflammation in the body.
~~~~~~~~~~~~~~~~~~~~~~~~~~~~~~~~~~~~~~~~~~~~~~~~~~~~~~~~~~
Dirt Goddess Super Seeds are Fortified with Mycorrhizae, Beneficial Bacteria & Trichoderma for Superior Growth & Vigor. Organically!

Mycorrhizae forms a symbiotic relationship with the roots of 95% of the worlds plants and it's believed that plants were able to evolve onto land due to this symbiosis.

Colonization by mycorrhizae can provide multiple functions: increased nutrient uptake, drought tolerance, resistance to pathogens, increased vigor and yield.

It has been shown that the presence of Mycorrhizae can increase a plant's absorption of certain nutrients which it cannot uptake on its own.

In most gardens and agricultural settings the mycorrhizae is destroyed by tilling, the overuse of chemical fertilizers, and fungicides. The mycorrhizae must be re-added to the soil in order to benefit the plant.

Mycorrhizae is naturally 100% organic.

Take a look at www.DirtGoddessSeeds for videos and lots more info on this amazing fungus!
~~~~~~~~~~~~~~~~~~~~~~~~~~~~~~~~~~~~~~~~~~~~~~~~~~~~~~~
FREE SHIPPING with purchase of $69 or more!

*Please take note about bulk seed orders: Seed availability can be very volatile due to crop failures, weather conditions and other factors. Therefore, not every seed is constantly available in bulk sizes. Most bulk orders are shipped within 3-7 business days while some seeds can take up to 14 days to ship. If you are in a rush to get your bulk seeds you may want to contact us to verify availability. Individual seed packets are always available.
Story of this Seed:
Thank and Happy Growing!
Growing Tips:
CULTURE: Using a sterile seedling mix, sow seeds 8-10 weeks before your last frost. Germination rates may be erratic if soil is allowed to dry out. Once the seedlings have 2 sets of true leaves, they can be up-potted to a 3-inch pot and grown at 70°F during the day and 55°F during the night. Make sure the seedlings have plenty of light, and give them a liquid fertilizer solution, such as Earth Juice Grow. Remember, strong transplants perform best and will give the highest yields. Peppers grow very slowly, or not at all, in cold soils, so resist the temptation to plant outside too early. The timing for transplanting is perfect when the plants are just starting to become root bound and the garden soil has warmed to at least 65°F. Transplant peppers outside 2-3 weeks after tomatoes in rows 24-30 inches apart. The bed should be rich and well-supplied with nitrogen. Adding fertilizers such as blood meal, fish bone meal, or composted chicken manure will help the plants make vigorous, vegetative growth for their first 6 weeks in the garden. At planting time, use about 1/2 cup of a high-nitrogen fertilizer side dressed below and around each plant; and a 1/2 cup of complete fertilizer when they begin to flower. As an option, consider using Black or Green Mulch in the pepper bed. Also covering the plant with Reemay or Gro-Therm can be especially helpful in early plantings. Be mindful of high daytime temperatures as the season progresses, as even heat loving vegetables such as peppers can get too hot. Remember to keep peppers uniformly moist throughout the growing season and you'll be enjoying the explosion of color, flavor, and heat that peppers offer.

INSECTS/DISEASES: Most insects and diseases that attack tomatoes will also affect peppers. Pyrethrin or a floating row cover will effectively eliminate insect pests if used early in the season. Whenever possible use disease-resistant varieties and proper sanitation in the garden. If you have experienced disease problems with either tomatoes or peppers, don't plant in the same spot for 2 seasons and rotate with a green manure crop.

HARVEST: Fruit set after late August usually will not fully develop or ripen. Peppers are generally fully ripe and have the most flavor and vitamins when they turn red, yellow, purple, or orange. They can be kept in good condition for at least 40 days at 32°F and 95% relative humidity.

SEED SPECS: Minimum germination standard: 70%. Usual seed life: 2 years. Days to maturity are calculated from date of transplanting and reflect edible green fruit.
Questions 0 Total
Ask a Question About Cayenne Long Red Thin Pepper ~Mycorrhizae Fortified/Bulk Available~
Policies
Shipping Policies
US Seed orders over $49 ship for free! Under $49 is a flat rate of $4. Garlic orders of 1 lb are a flat rate of $6. Over 1 lb is determined by weight and distance.
Return & Refund Policy
Our seeds have an average 90-95% germination rate within the first 2 years, with a 10% chance of success in year 3. If you find that your seeds don't live up to this, please let me know and I will send you a fresh packet. **Please note that bulk seed orders cannot be cancelled or returned unless the seeds are defective** Thank you.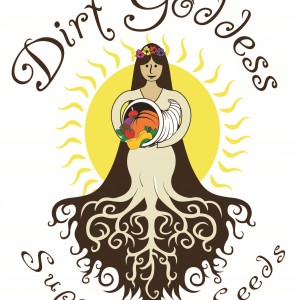 Kristen Brown
Oak Ridge, NJ, United States (Zone 6)
Established in 2012
1.00 acres in production
Other Listings from Dirt Goddess Super Seeds & Garlic Farm: