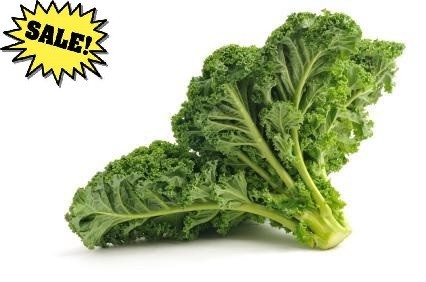 Tags: Heirloom Open Pollinated
Growing Practices: No Pesticides No Herbicides No Fungicides No Synthetic Fertilizers
Latin Name: Brassica oleracea "Premier"
Days to Maturity: 60
Description:
This heirloom Kale, with a boastful name, is a vigorous grower that will produce an abundant yield. Premier Kale is a slow bolting variety that is best suited to cooler climates.

Fast becoming known as the 'Queen of Greens', kale is one of the healthiest vegetables on earth. Kale is a true super food rich in carontenoids and flavonids, which are two powerful antioxidants that protect our cells from free radicals and are reported to specifically fight against the formation of cancerous cells. One cup of kale has just 36 calories, zero grams of fat, a whopping 684% of RDA of K, 206% of A, and 134% of C vitamins.

~~~~~~~~~~~~~~~~~~~~~~~~~~~~~~~~~~~~~~~~~~~~~~~~~~~~~~~~~
Dirt Goddess Super Seeds are inoculated with Beneficial Bacteria & Trichoderma for Superior Growth & Vigor. Organically!

Your plants will greatly benefit from the action of certain Bacterias in the soil. Beneficial Aerobic Bacteria enhance plant growth & root formation, decompose organic material in the soil into plant nutrients and build soil structure and humus levels.

Bacteria fix nitrogen by converting nitrogen from the air into plant available form. It increases nutrient levels in the soil by converting insoluble nutrients (including phosphorus) for plant use and improves nutrient absorption by increasing cell membrane permeability of root hairs.
********************************************************************************
Trichoderma produce natural plant hormones which promote plant and root growth. Inoculated seeds resist pre-germination rot and improve the germination rate and period of seeds. You'll see improved disease resistance and a suppression of pathogenic fungi that cause seed rot, root rot, stem rot and fruit rot.

~~~~~~~~~~~~~~~~~~~~~~~~~~~~~~~~~~~~~~~~~~~~~~~~~~~~~~~
FREE SHIPPING with purchase of $49 or more!

*Please take note about bulk seed orders: Seed availability can be very volatile due to crop failures, weather conditions and other factors. Therefore, not every seed is constantly available in bulk sizes. Most bulk orders are shipped within 3-7 business days while some seeds can take up to 14 days to ship. If you are in a rush to get your bulk seeds you may want to contact us to verify availability. Individual seed packets are always available.

Story of this Seed:
Thanks and Happy Growing!
Growing Tips:
CULTURE: Kale is a short-season crop that performs best in cool weather and can tolerate frost when established.

SPRING CULTURE: Start indoors or in the greenhouse about the first of February for transplanting in mid-March. Sow the seed in a sterile seedling mix in individual pots. Keep the seedlings moist, and provide adequate nutrition. Harden off seedlings in a cold frame prior to transplanting. Set the seedlings in rows 18-36 inches apart. Side-dress with 1/2 cup blood meal or composted chicken manure. Young seedlings may be covered with a cloche or row cover such as Gro-Therm or Reemay. Be watchful for early hot spells, because covers can create too much heat if left unchecked.

Direct seed in May, or after the danger of hard frost. Sow seeds in rows 18-36 inches apart. Cover the seed with fine vermiculite or sifted compost for best germination. Keep moist to prevent soil crusting. Thin after plants produce their third true leaf, maintaining the strongest plants. These early thinnings are wonderful for fresh salad greens.

Now apply 1/4 to 1/2 cup of our complete fertilizer, or equivalent, into the soil around each young plant to provide the nutrition necessary for optimum production.

FALL & WINTER CULTURE: Sow seed until early July.

INSECTS: See Brassica Insect Information below.

DISEASES: Generally not a problem.

HARVEST: The outer leaves can be picked when they are about 8-10 inches long. Avoid picking the inner leaves to prevent damaging the growing point. Cool quickly and store at 32°F and 100% humidity. A light frost will bring out the sweetness.

SEED SPECS: Minimum germination standard: 75%. Days to maturity are calculated from date of direct seeding; subtract 15 days if transplanting. Usual seed life: 3 years.

Brassica Insect Information

Aphids: Control aphids with a hard spray of water, Hot Pepper Wax, Insect Killing Soap, or Pyrethrin. Also, select varieties that mature later in the season when aphid populations decline.

Cabbage worms, loopers, and root maggots: The first sign of cabbage worms will be white diamond-back moths fluttering near the plants. They lay eggs in the soil, which hatch into worms that can cause severe root and head damage. To control light infestations, spray plants with Bacillus thuringiensis (BT). For heavy infestations, bait cabbage worms by mixing wheat bran into a BT solution. Add 1 tablespoon of molasses. Broadcast the bran mixture around the base of plants. Reapply as necessary. Using Reemay or Grow Guard 20, can also provide control.

Flea beetles: Flea beetles chew tiny pinholes in leaves. Early control is essential to minimize the damage. Spray young plants with Pyrethrin every 2 days. Using floating row covers such as Summer Insect Barrier can also provide control.

Symphylans: In some areas of the US, symphylans (also known as garden centipede) can severely retard the plant growth of cole crops. Only 1/4 inch long, white, and very active, they eat the root hairs of developing plants. Contact your local county extension agent if you suspect you have a problem.
Questions 0 Total
Ask a Question About Organic Premier Kale~w/Beneficial Bacteria/Bulk Available~
Policies
Shipping Policies
US Seed orders over $49 ship for free! Under $49 is a flat rate of $4. Garlic orders of 1 lb are a flat rate of $6. Over 1 lb is determined by weight and distance.
Return & Refund Policy
Our seeds have an average 90-95% germination rate within the first 2 years, with a 10% chance of success in year 3. If you find that your seeds don't live up to this, please let me know and I will send you a fresh packet. **Please note that bulk seed orders cannot be cancelled or returned unless the seeds are defective** Thank you.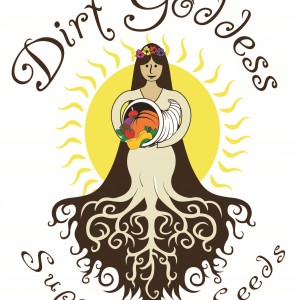 Kristen Brown
Oak Ridge, NJ, United States (Zone 6)
Established in 2012
1.00 acres in production
Other Listings from Dirt Goddess Super Seeds & Garlic Farm: