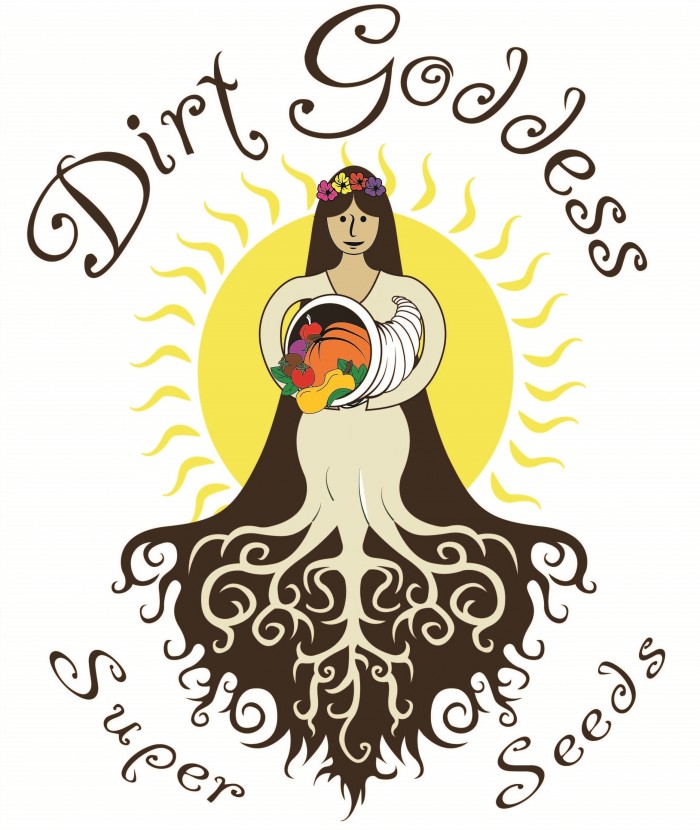 Tags: Hybrid
Growing Practices: No Pesticides No Herbicides No Fungicides No Synthetic Fertilizers
Latin Name: Zea maize
Days to Maturity: 75-78
Description:
Sweet Corn is among the most popular home grown vegetables. Nothing equals the taste of freshly picked and cooked sweet corn. The three essential ingredients for success are adequate space, water and heat. Bi-Licious is an excellent mid-season hybrid with bi-colored kernels maturing in 75 or more days. Ears are 8 1/2 inches with 16 rows of kernels.

Synergistic corn has 75% sugar enhanced kernels and 25% Supersweet kernels. It combines the exceptional tenderness and sweet corn flavor of SE/se varieties with the extra sweetness, extended shelf life and field-holding ability of sh2 varieties.

~~~~~~~~~~~~~~~~~~~~~~~~~~~~~~~~~~~~~~~~~~~~~~~~~~~~~~~~~~
Dirt Goddess Super Seeds are Fortified with Mycorrhizae, Beneficial Bacteria & Trichoderma for Superior Growth & Vigor. Organically!

Mycorrhizae forms a symbiotic relationship with the roots of 95% of the worlds plants and it's believed that plants were able to evolve onto land due to this symbiosis.

Colonization by mycorrhizae can provide multiple functions: increased nutrient uptake, drought tolerance, resistance to pathogens, increased vigor and yield.

It has been shown that the presence of Mycorrhizae can increase a plant's absorption of certain nutrients which it cannot uptake on its own.

In most gardens and agricultural settings, the mycorrhizae is destroyed by tilling, the overuse of chemical fertilizers, and fungicides. The mycorrhizae must be re-added to the soil in order to benefit the plant.

Mycorrhizae is naturally 100% organic.

Take a look at www.DirtGoddessSeeds for videos and lots more info on this amazing fungus!

~~~~~~~~~~~~~~~~~~~~~~~~~~~~~~~~~~~~~~~~~~~~~~~~~~
FREE SHIPPING with purchase of $49+.

*Please take note about bulk seed orders: Seed availability can be very volatile due to crop failures, weather conditions and other factors. Therefore, not every seed is constantly available in bulk sizes. Most bulk orders are shipped within 3-7 business days while some seeds can take up to 14 days to ship. If you are in a rush to get your bulk seeds you may want to contact us to verify availability. Individual seed packets are always available.
~~~~~~~~~~~~~~~~~~~~~~~~~~~~~~~~~~~~~~~~~~~~~~~~~
Story of this Seed:
Thanks and Happy Growing!
Growing Tips:
For best germination, soil temperature should be at least 70°F.

CULTURE: Patience is critical to growing a good crop of corn. Corn does not like cold wet soil so resist the urge to plant until the soil temperature is warm enough. If in doubt, get a soil thermometer and check! Enthusiastic gardeners can get a jumpstart by starting the seed indoors and transplanting after the danger of frost has passed.

Because corn is wind pollinated, plant individual varieties in blocks of 4 rows. Space rows 24-30 inches apart, and make row furrows about 6-8 inches deep. Back fill the furrow then sow seeds and cover with soil or sifted compost. When seedlings are 4-5 inches tall, thin plants. Water regularly and deeply. Up until the corn begins to tassel, use a high nitrogen fertilizer as a foliar spray every 7-14 days. If the color of the plant is dark green, cut back the fertilizer. Mulch with compost or composted manure to help retain moisture and control weeds.

NUMBER OF EARS: Most corn varieties are bred to produce 2 ears. Excellent growing conditions and soil fertility can sometimes result in a third ear.

DISEASE: The incidence of disease in corn is being greatly reduced by breeding resistant varieties. Prevention is enhanced by a 3-year crop rotation and removing old stalks in the fall.

INSECTS/PESTS: Corn borers can be controlled with applications of Pyrethrin applied before silking. Contact your local county extension agent for more specific pest control measures in your area. The most important control measure is removing all stalks and refuse from the garden in fall.

HARVEST: When kernels are full and milky. A drying and browning of the ear silks is a good indicator of readiness. Ears should be cooled as quickly as possible and stored at 34°F.

SEED SPECS: Minimum germination standard: 80%. Days to maturity are calculated from date of direct seeding. Usual seed life: 1 year.
Questions 1 Total
Ask a Question About Organic Bi-Colored Sweet Corn ~Mycorrhizae Fortified/Bulk Available~
Answer this question

I am trying to figure out how much seed I will need for 4 rows of 40' .

Answers 1

Hi Kate, If you plant each corn seed 3' apart, you will need 53 seeds.
Policies
Shipping Policies
US Seed orders over $49 ship for free! Under $49 is a flat rate of $4. Garlic orders of 1 lb are a flat rate of $6. Over 1 lb is determined by weight and distance.
Return & Refund Policy
Our seeds have an average 90-95% germination rate within the first 2 years, with a 10% chance of success in year 3. If you find that your seeds don't live up to this, please let me know and I will send you a fresh packet. **Please note that bulk seed orders cannot be cancelled or returned unless the seeds are defective** Thank you.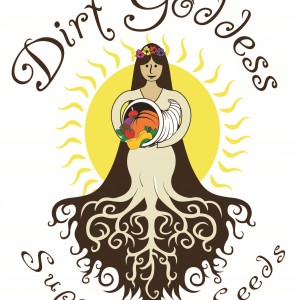 Kristen Brown
Oak Ridge, NJ, United States (Zone 6)
Established in 2012
1.00 acres in production
Other Listings from Dirt Goddess Super Seeds & Garlic Farm: