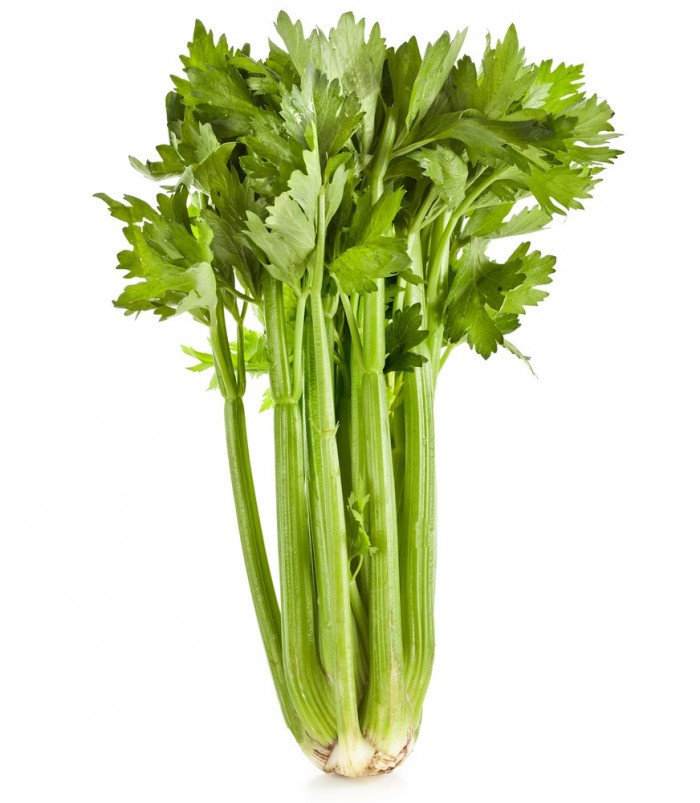 Tags: Heirloom Open Pollinated
Growing Practices: No Pesticides No Herbicides No Fungicides No Synthetic Fertilizers
Latin Name: Apium graveolens
Days to Maturity: 100-120
Description:
Long and crisp stalks have unbeatable flavor. Once you have tasted organic celery grown at home, you will never go back to store-bought celery. Tall Utah produces large plants with compact hearts. Plants average 30" tall. Stalks are 12" long and medium-dark green. Best for late summer crops.

Long known as an unsurpassable diet food, celery stalks contain 94% water and only 15 calories in 2 medium stalks. Surprisingly, celery contains about a dozen antioxidants as well as about 37% Daily Value of vitamin K in 1 cup. Enjoy it in 3 forms: its leaf, the stalks, and the swollen rootstock we know as celeriac.
~~~~~~~~~~~~~~~~~~~~~~~~~~~~~~~~~~~~~~~~~~~~~~~~~~~~~~~
Dirt Goddess Super Seeds are fortified with Mycorrhizae, Beneficial Bacteria & Trichoderma for Superior Growth & Vigor. Organically!

Mycorrhizae forms a symbiotic relationship with the roots of 95% of the worlds plants and it's believed that plants were able to evolve onto land due to this symbiosis.

Colonization by mycorrhizae can provide multiple functions: increased nutrient uptake, drought tolerance, resistance to pathogens, increased vigor and yield.

It has been shown that the presence of Mycorrhizae can increase a plant's absorption of certain nutrients which it cannot uptake on its own.

In most gardens and agricultural settings the mycorrhizae is destroyed by tilling, the overuse of chemical fertilizers, and fungicides. The mycorrhizae must be re-added to the soil in order to benefit the plant.

Mycorrhizae is naturally 100% organic.

~~~~~~~~~~~~~~~~~~~~~~~~~~~~~~~~~~~~~~~~~~~~~~~~~~
FREE SHIPPING with purchase of $49 or more!

*Please take note about bulk seed orders: Seed availability can be very volatile due to crop failures, weather conditions and other factors. Therefore, not every seed is constantly available in bulk sizes. Most bulk orders are shipped within 3-7 business days while some seeds can take up to 14 days to ship. If you are in a rush to get your bulk seeds you may want to contact us to verify availability. Individual seed packets are always available.

Thanks and Happy Growing!
Story of this Seed:
Thanks and Happy Growing!
Growing Tips:
CULTURE: The most successful crops are grown for fall harvest rather than mid-summer harvest. Weather fluctuations and cold nights cause celery to bolt. Sow in sterile seedling mix indoors February through April. Keep soil moist. When raising transplants soil temperature is vital to success. Transplant in rows 18-24 inches apart when the weather is warm enough for peppers and melons. Celery is one of the heaviest feeding plants grown in the garden. Apply 1 1/2-2 cups of fertilizer into the soil per 5 row feet to provide adequate nutrition. Keep well watered. Bolting is the result of young plants being exposed to nighttime air temperatures below 55°F for a week or more. Direct sowing is not recommended.

DISEASE: Good preventive measures include crop rotation, adequate water supply, and aphid control.

INSECTS/PESTS: The larva of the carrot fly is an occasional celery pest. Mature larva are 3/8 inch long, straw-colored, and wiry. Worms burrow into the heart and kill or stunt the plant. Crop row covers such as Reemay, Grow Guard 20, or Summer Insect Barrier are very effective deterrents.

HARVEST: Many varieties of celery will stand in the garden until spring, allowing light pickings for soups and salad. Chopping off the entire head is not advisable. Instead, pick individual stalks as needed. In spring, the unopened flowers and the tender stalks below them are particularly good tasting.

SEED SPECS: Minimum germination standard: 65%. Usual seed life: 3 years.
Questions 1 Total
Ask a Question About Organic Celery *Tall Utah* ~Mycorrhizae Fortified/Bulk Available~
Answer this question

You mentioned the root, celeriac, does this variety of celery produce a good root? I have seen seeds sold just for root consumption, I'd like a plant that I can eat both stalks and root.
Policies
Shipping Policies
US Seed orders over $49 ship for free! Under $49 is a flat rate of $4. Garlic orders of 1 lb are a flat rate of $6. Over 1 lb is determined by weight and distance.
Return & Refund Policy
Our seeds have an average 90-95% germination rate within the first 2 years, with a 10% chance of success in year 3. If you find that your seeds don't live up to this, please let me know and I will send you a fresh packet. **Please note that bulk seed orders cannot be cancelled or returned unless the seeds are defective** Thank you.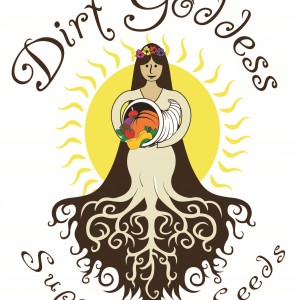 Kristen Brown
Oak Ridge, NJ, United States (Zone 6)
Established in 2012
1.00 acres in production
Other Listings from Dirt Goddess Super Seeds & Garlic Farm: