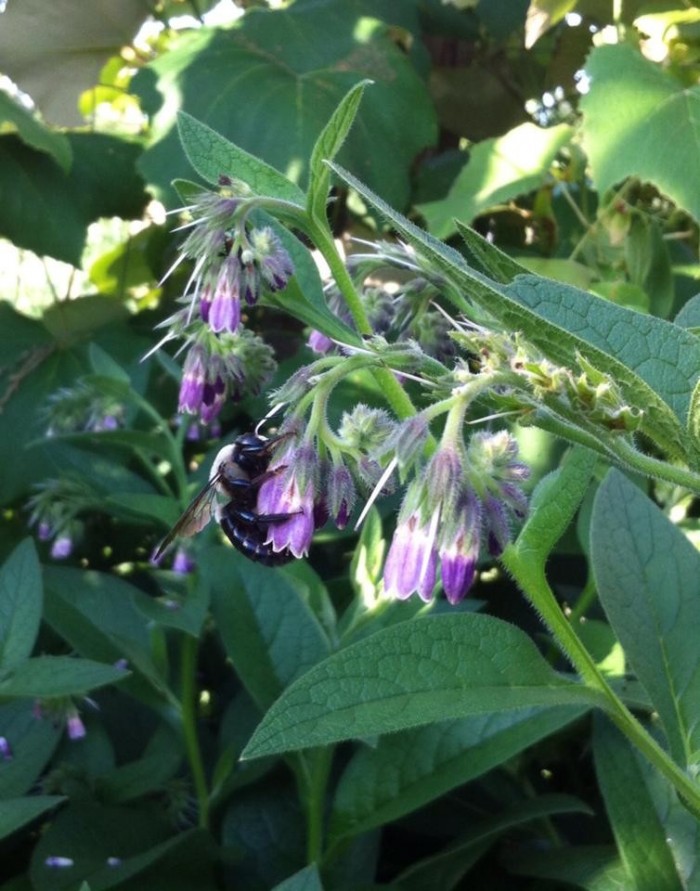 Tags: Hybrid
Growing Practices: No Pesticides No Herbicides No Fungicides No Synthetic Fertilizers
Latin Name: Symphytum x uplandicum
Days to Maturity: 3 months to one year
Description:
***To order, scroll all the way to the bottom of the page, past all the questions and answers.***
Accepting PRE-ORDERS for JUNE shipping only! I'm so sorry gardening friends, but I am already sold out of comfrey for spring shipping. I will have another batch ready to harvest sometime in June, and you can reserve yours by placing a pre-order now. :) Thank you for supporting our small family permaculture farm!

My comfrey root cuttings will be roughly 4 - 5 inches long and ⅜ inch in diameter. Most will be larger. They will include a portion of the crown (the knobby part of the root mass that is just below the soil surface) and will be from a plant that is at least one year old. You may also order bulk root cuttings that do not include a portion of the crown. These will be various different lengths and diameters, and can be cut into pieces 1 inch long. With the one pound order, you can expect to get enough pieces to get at least 60 plants started. This is a more economical way to get a lot of comfrey started, however root cuttings WITH the crown will produce a full sized plant one year earlier than buying root cuttings WITHOUT the crown. Root cuttings WITHOUT the crown will also require a much longer period of care and attention before the leaves emerge.
Story of this Seed:
I bought a small box of Bocking 14 Comfrey root cuttings from a fellow permaculturist a few years ago, and have never looked back. It is my favorite plant in the garden.
Growing Tips:
Comfrey is hardy from zones 3 to 9. Plant the root cuttings any time in the spring when the ground can be worked. in zones 8 or 9, you can plant comfrey year-round.

For root cuttings WITH crown attached: Place the crown just below the surface of the soil with the root fairly vertical. The first leaves will begin to emerge within a few days, to a few weeks, depending on the weather.

For root cuttings WITHOUT crown attached: Place the root cutting horizontal, about 2 to 3 inches below the soil. The first leaves will begin to emerge in 2 to 6 weeks, depending on the weather. You probably will not see flower stalks until late in the season, or even until the following season.


DO NOT PLANT COMFREY where it can be freely grazed by chickens or any other livestock. Comfrey needs time to develop its large leaves, so it can photosynthesize and develop strong roots. If it is planted where it is constantly grazed it may die after a couple years.

For ALL cuttings, plant about 2 to 3 feet apart and water well. Cover with a light mulch until leaves appear, then add more mulch around the emerging plant. The first year it may grow only a foot or two tall, but by the second year it will reach it's full height, up to four feet tall and three feet wide. Keep mulched and water regularly the first year. After that, it becomes fairly drought tolerant and will mulch itself. Cut the leaves back to near the base of the plant as you need them. Use them for mulch, animal fodder, or additions to your compost pile. You can cut the flower stalks back as they begin to fade and it will send up new flower stalks all summer. By the second or third year, you will be able to harvest some root cuttings by digging gently around the base of the plant, or digging up the entire clump and cutting it into smaller pieces. You can use these root cuttings to create more comfrey plants in your garden and also to make a healing salve. The Bocking 14 cultivar only produces sterile seeds, so there is no danger of the plant becoming invasive. If you do want to get rid of your comfrey plant, do not till it. That will only create more plants. It can be removed successfully with heavy sheet mulching however.
Questions 27 Total
Ask a Question About Russian Comfrey, Bocking 14 Cultivar (Pre-Order)
Policies
Shipping Policies
Shipping is by USPS priority mail. Order will ship within 5 business days, probably sooner.
Return & Refund Policy
Full refund, including shipping, up to six months of purchase if not satisfied. Not necessary to return product.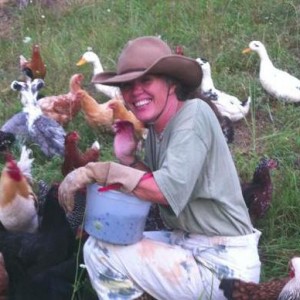 Raine Bradford
Washburn, MO, United States (Zone 6b)
Established in 2011
2.00 acres in production
Other Listings from CHANGE Farms: