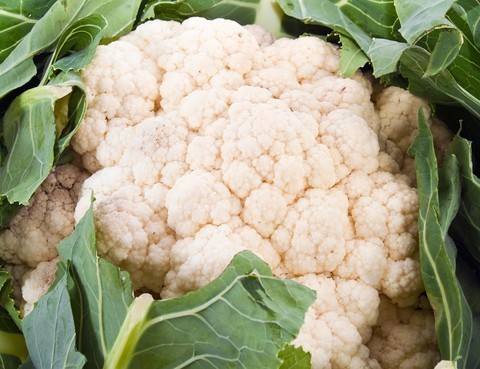 Tags: Heirloom Open Pollinated
Growing Practices: No Pesticides No Herbicides No Fungicides No Synthetic Fertilizers
Latin Name: Brassica oleracea
Days to Maturity: 65
Description:
Snowball Y improved was Introduced by Ferry-Morse Seed Company in 1947 It was developed from "Snowball" cauliflower which can be documented as early as 1884.

This cauliflower produces very flavorful, dense, heavy heads. The Snowball Y Improved Cauliflower is snow-white, with silvery-green leaves that curl around the head making this a very nice self-blanching variety. Heads grow to 5-6" in diameter.

~~~~~~~~~~~~~~~~~~~~~~~~~~~~~~~~~~~~~~~~~~~~~~~~~~~~
Dirt Goddess Super Seeds are fortified with Beneficial Bacteria & Trichoderma for Superior Growth & Vigor. Organically!

Your plants will greatly benefit from the action of certain Bacterias in the soil. Beneficial Aerobic Bacteria enhance plant growth & root formation, decompose organic material in the soil into plant nutrients and build soil structure and humus levels.

Bacteria fix nitrogen by converting nitrogen from the air into plant available form. It increases nutrient levels in the soil by converting insoluble nutrients (including phosphorus) for plant use and improves nutrient absorption by increasing cell membrane permeability of root hairs.

Trichoderma produce natural plant hormones which promote plant and root growth. Inoculated seeds resist pre-germination rot and improve the germination rate and period of seeds. You'll see improved disease resistance and a suppression of pathogenic fungi that cause seed rot, root rot, stem rot and fruit rot.

~~~~~~~~~~~~~~~~~~~~~~~~~~~~~~~~~~~~~~~~~~~~~~~~~~
FREE SHIPPING with purchase of $49 or more!

*Please take note about bulk seed orders: Seed availability can be very volatile due to crop failures, weather conditions and other factors. Therefore, not every seed is constantly available in bulk sizes. Most bulk orders are shipped within 3-7 business days while some seeds can take up to 14 days to ship. If you are in a rush to get your bulk seeds you may want to contact us to verify availability. Individual seed packets are always available.


Story of this Seed:
Thanks and Happy Growing!
Growing Tips:
Cauliflower is a biennial, frost tolerant plant, that requires deeply-tilled, firm, fertile soil for good head or "curd" formation. Start heirloom cauliflower plants indoors about 6-8 weeks before the last frost.

Plant cauliflower seeds ¼ - ½" deep. Germination occurs in 5-17 days in soil 55-75°F. Keep seedlings moist.

"Harden-off" and then transplant outdoors into prepared bed two weeks before the last frost. Set heirloom cauliflower plants out in full sun, 12-24" apart, in rows 18-36" apart.

To keep head white, tie a few inner leaves over curd if plant does not curl leaves in on it's own (make sure head and foliage are not wet when doing so; if wet, can cause rot).

Harvest when heads are firm and full sized for variety, and before sections start to separate. Cut a few wrapper leaves with head. Heirloom Cauliflower plants will keep up to a few weeks if you pull up the plant, and hang it upside down in a cool place, misting regularly with water.
Questions 0 Total
Ask a Question About Organic Cauliflower ~Fortified w/Beneficial Bacteria/Bulk Available~
Policies
Shipping Policies
US Seed orders over $49 ship for free! Under $49 is a flat rate of $4. Garlic orders of 1 lb are a flat rate of $6. Over 1 lb is determined by weight and distance.
Return & Refund Policy
Our seeds have an average 90-95% germination rate within the first 2 years, with a 10% chance of success in year 3. If you find that your seeds don't live up to this, please let me know and I will send you a fresh packet. **Please note that bulk seed orders cannot be cancelled or returned unless the seeds are defective** Thank you.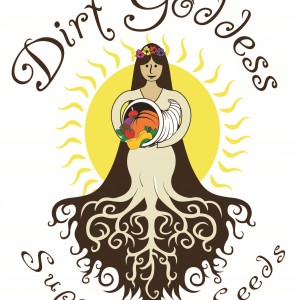 Kristen Brown
Oak Ridge, NJ, United States (Zone 6)
Established in 2012
1.00 acres in production
Other Listings from Dirt Goddess Super Seeds & Garlic Farm: