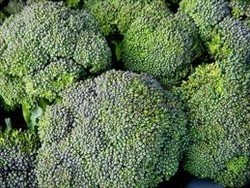 Tags: Heirloom Open Pollinated
Growing Practices: No Pesticides No Herbicides No Fungicides No Synthetic Fertilizers
Latin Name: Brassica oleracea
Days to Maturity: 90
Description:
A great variety for the home garden or direct markets that favor bunched side shoots. A standard for open-pollinated broccoli with a good size main dome and lots of side shoots. Sturdy 20" plants support 5-6" dark blue-green heads with medium to large beads and long stalks (hard to find with modern hybrids.) Developed to withstand increasing cold of fall maturity. Spring plantings do well but heads are smaller in size and sensitive to intense summer heat.
~~~~~~~~~~~~~~~~~~~~~~~~~~~~~~~~~~~~~~~~
Your plants will greatly benefit from the action of certain Bacterias in the soil. Beneficial Aerobic Bacteria enhance plant growth & root formation, decompose organic material in the soil into plant nutrients and build soil structure and humus levels.

Bacteria fix nitrogen by converting nitrogen from the air into plant available form. It increases nutrient levels in the soil by converting insoluble nutrients (including phosphorus) for plant use and improves nutrient absorption by increasing cell membrane permeability of root hairs.

Trichoderma produce natural plant hormones which promote plant and root growth. Inoculated seeds resist pre-germination rot and improve the germination rate and period of seeds. You'll see improved disease resistance and a suppression of pathogenic fungi that cause seed rot, root rot, stem rot and fruit rot.

~~~~~~~~~~~~~~~~~~~~~~~~~~~~~~~~~~~~~~~~~~~~~~~~~~
FREE SHIPPING with purchase of $49 or more!

*Please take note about bulk seed orders: Seed availability can be very volatile due to crop failures, weather conditions and other factors. Therefore, not every seed is constantly available in bulk sizes. Most bulk orders are shipped within 3-7 business days while some seeds can take up to 14 days to ship. If you are in a rush to get your bulk seeds you may want to contact us to verify availability. Individual seed packets are always available.

Story of this Seed:
Thanks and Happy Growing!
Growing Tips:
Soil & Water: Broccoli should be planted in well-composted soil with good drainage and air circulation. Plants prefer a soil pH of 6.2-7.2.

Planting & Growing: Start indoors 6-8 weeks before the last frost or seed directly 4 weeks before last frost, or seed directly in late summer for fall crops.

Harvesting & Storage: Harvest when heads are tight, before yellow flowers appear. Side heads may continue to produce for several weeks. Flavor improves with cooler temperatures. Use shade fabric to extend summer harvests.

Did You Know? Broccoli is rich in vitamins A, C, and K, as well as potassium, phosphorus and iron.
Questions 1 Total
Ask a Question About Organic Broccoli *Fortified w/Beneficial Bacteria/Bulk Available~
Answer this question

Hi! I just sent in an order for several Certified Organic seed types and would like you to please e-mail me the Certification Paperwork that I need as I am a Certified Organic farm.
My E-Mail is: pondscum43@gmail.com
Thanks Jeff
Policies
Shipping Policies
US Seed orders over $49 ship for free! Under $49 is a flat rate of $4. Garlic orders of 1 lb are a flat rate of $6. Over 1 lb is determined by weight and distance.
Return & Refund Policy
Our seeds have an average 90-95% germination rate within the first 2 years, with a 10% chance of success in year 3. If you find that your seeds don't live up to this, please let me know and I will send you a fresh packet. **Please note that bulk seed orders cannot be cancelled or returned unless the seeds are defective** Thank you.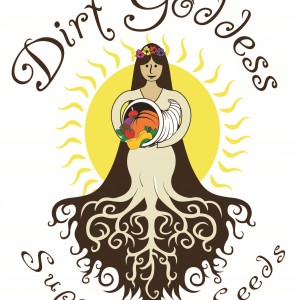 Kristen Brown
Oak Ridge, NJ, United States (Zone 6)
Established in 2012
1.00 acres in production
Other Listings from Dirt Goddess Super Seeds & Garlic Farm: