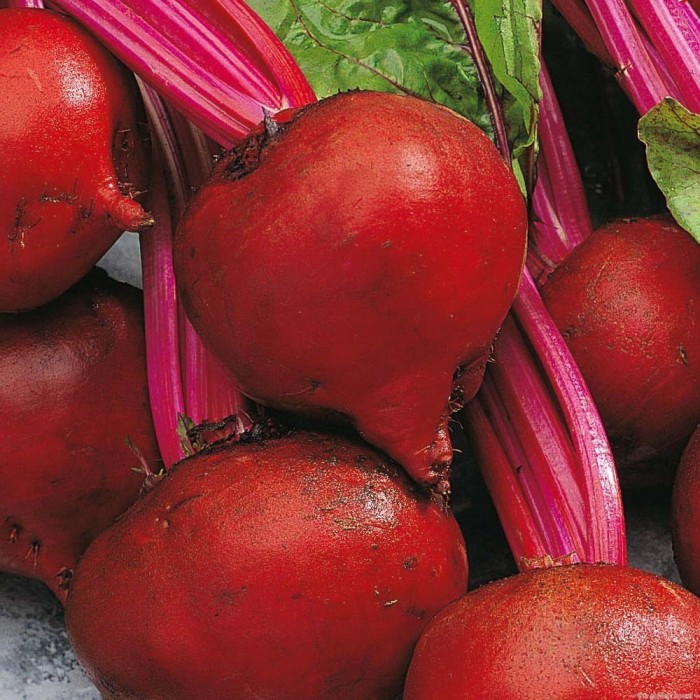 Tags: Heirloom Open Pollinated
Growing Practices: No Pesticides No Herbicides No Fungicides No Synthetic Fertilizers
Latin Name: Beta vulgaris
Days to Maturity: 50-75
Description:
This is a fine mid-season variety with a rich, dark-red interior and uniform 3" shape. An early variety, Detroit Dark Red beets store well and are also good for canning and freezing. The dark-green leaves, striped with red, are wonderful braised or in salads.

Dirt Goddess Super Seeds are fortified with Beneficial Bacteria & Trichoderma for Superior Growth & Vigor. Organically!

Your plants will greatly benefit from the action of certain Bacterias in the soil. Beneficial Aerobic Bacteria enhance plant growth & root formation, decompose organic material in the soil into plant nutrients and build soil structure and humus levels.

Bacteria fix nitrogen by converting nitrogen from the air into plant available form. It increases nutrient levels in the soil by converting insoluble nutrients (including phosphorus) for plant use and improves nutrient absorption by increasing cell membrane permeability of root hairs.

Trichoderma produce natural plant hormones which promote plant and root growth. Inoculated seeds resist pre-germination rot and improve the germination rate and period of seeds. You'll see improved disease resistance and a suppression of pathogenic fungi that cause seed rot, root rot, stem rot and fruit rot.

Take a look at www.DirtGoddessSeeds for videos and lots more info on this amazing fungus!
~~~~~~~~~~~~~~~~~~~~~~~~~~~~~~~~~~~~~~~~~~~~~~~~~
FREE SHIPPING with purchase of $49 or more!

*Please take note about bulk seed orders: Seed availability can be very volatile due to crop failures, weather conditions and other factors. Therefore, not every seed is constantly available in bulk sizes. Most bulk orders are shipped within 3-7 business days while some seeds can take up to 14 days to ship. If you are in a rush to get your bulk seeds you may want to contact us to verify availability. Individual seed packets are always available.
Story of this Seed:
Thanks and Happy Growing!
Growing Tips:
Soil & Water: Beets are easily grown; they prefer deep, loose soil and even, moderate water. Mulch once established to protect the roots from heat.

Planting & Growing: Soak seeds for at least 12 hours before planting to promote germination. Space 2" for greens, 3" for summer harvest beets, and 4" for storage growing beets. Tolerates light shade. Beets grow best with cool soil in spring and fall.

Harvesting & Storage: For best flavor, harvest roots while they are 1"-3". To minimize moisture loss in the roots, twist off the greens. Roots store well in humid, cool conditions. Greens should be eaten within 1 or 2 days of picking.

Did You Know? One beet has only 35 calories and is high in folic acid (especially important for pregnant women).

Soil Temperature: 50-85F
Planting Depth: 1/2"
Germination: 5-10 Days
Height At Maturity: 2"-4"
Sun/Shade: Partial Sun
Spacing After Thinning: 2"-4"
Questions 0 Total
Ask a Question About Detroit Dark Red Beet ~w/Beneficial Bacteria/Bulk Available~
Policies
Shipping Policies
US Seed orders over $49 ship for free! Under $49 is a flat rate of $4. Garlic orders of 1 lb are a flat rate of $6. Over 1 lb is determined by weight and distance.
Return & Refund Policy
Our seeds have an average 90-95% germination rate within the first 2 years, with a 10% chance of success in year 3. If you find that your seeds don't live up to this, please let me know and I will send you a fresh packet. **Please note that bulk seed orders cannot be cancelled or returned unless the seeds are defective** Thank you.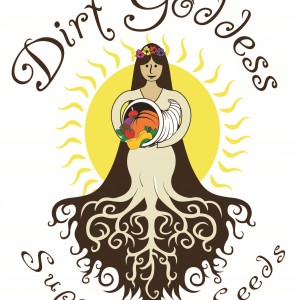 Kristen Brown
Oak Ridge, NJ, United States (Zone 6)
Established in 2012
1.00 acres in production
Other Listings from Dirt Goddess Super Seeds & Garlic Farm: