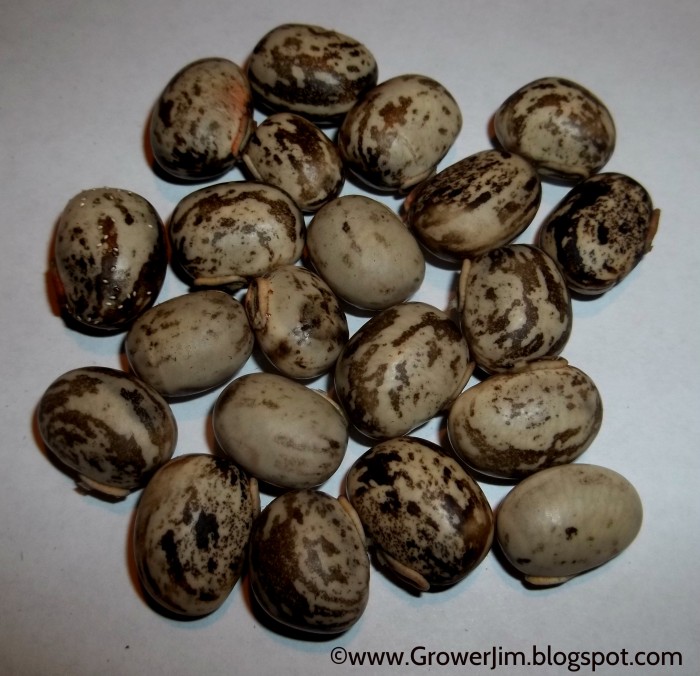 Tags: Heirloom Open Pollinated
Growing Practices: No Pesticides No Herbicides No Fungicides No Synthetic Fertilizers
Latin Name: Mucuna pruriens var. utilis
Days to Maturity: 150-270
Description:
Vining type bean with numerous medicinal uses. It is rich in crude protein, essential fatty acids, starch content, and certain essential amino acids. All parts of the Mucuna plant possess medicinal properties. The main phenolic compound is L-dopa (used in the treatment of Parkinsons disease), and M. pruriens seeds contain some components that are able to inhibit snake venom. In addition, methanolic extracts of M. pruriens leaves have demonstrated anti-microbial and anti-oxidant activities in the presence of bioactive compounds such as phenols, polyphenols and tannins, and preliminary studies on keratinocytes support its possible topical usage to treat redox-driven skin diseases. Used widely in ayurvedic medicine.
This is the "itchless" variety, without the irritating hairs that make growing other varieties a literal pain!

Growing Tips:
Soak seed in water for 24-48 hours before planting to speed germination.
Provide upright support for the vines to grow on.
Questions 2 Total
Ask a Question About Velvet bean
Answer this question

Do you cook this bean like other fresh or dried beans, and what is the flavor quality? How many days to maturity? I live in SW Louisiana.

Answers 1

Yes, you cook it like any other dried bean, and the flavor is similar.
150 to 270 days to maturity depending on time of planting. Plants started in January or February can produce beans by June. Plants started in April won't produce beans until about November/December.

Answer this question

How many seeds will equal one pound?
Policies
Shipping Policies
Seeds are hand counted and packaged when your order is received; we do not sell pre-packaged seeds. Most orders are generally shipped within 1 or 2 days of receipt, by First Class mail.
Return & Refund Policy
Most of our seeds are easy to grow varieties that everyone should be successful with. If you are growing a crop for the first time, we encourage you to research the best germination methods for that specific vegetable. Germination tips are included in each of our seed listings. In the event you have problems, contact us and we will work with you to try and resolve the issue. Thank you for shopping with us!
Jim Ford
Apopka, FL, United States (Zone 9B)
Established in 1987
1.00 acres in production
Other Listings from Grower Jim's Plants and Produce LLC: