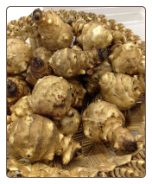 Tags: Heirloom
Growing Practices: No Pesticides No Herbicides No Fungicides No Synthetic Fertilizers
Latin Name: Helianthus tuberosus
Days to Maturity: Variable
Description:
Vigorous Zone 4 perennial to 8-10ft. Part/full Sun. Potato-like tubers store carbohydrates as inulin rather than glucose, making them a good choice for blood sugar regulation. Best suited to northern 2/3 of United States. Contain spread of rhizomes as you would mint or bamboo if space is limited, by creating a barrier around the patch about two feet deep. Tubers may be baked, sauteed, boiled throughout the winter months.
Questions 0 Total
Ask a Question About Jerusalem Artichoke / Sunchoke
Policies
Shipping Policies
Shipping Cost = 35% of material value Surcharge for Alaska and Hawaii = $25.00/order Handling = $8.00 / order Shipments outside of the United States are not possible at this time.
Return & Refund Policy
ORDERING INFO: We are committed to safely shipping healthy, true to name plants. Please open package immediately upon arrival. Report any quality concerns within 5 days of arrival and we will do our best to accomodate your concerns through refund or replacement. Plants are very resilient and, while not fond of jostling in a dark box, will almost always rebound within a few days. While we are happy to offer cultural advice, we cannot assume responsibility for the longterm care and success of our plants once they have left our care. Obvious damage to packaging should be documented (photos are best) and a claim placed with the shipper.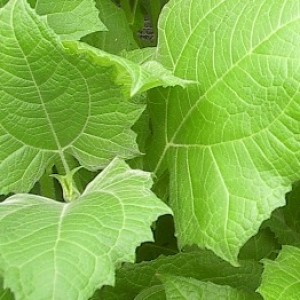 ann detweiler
Albany, OR, United States (Zone 7)
Established in 1987
2.00 acres in production
Other Listings from Fry Road Nursery: