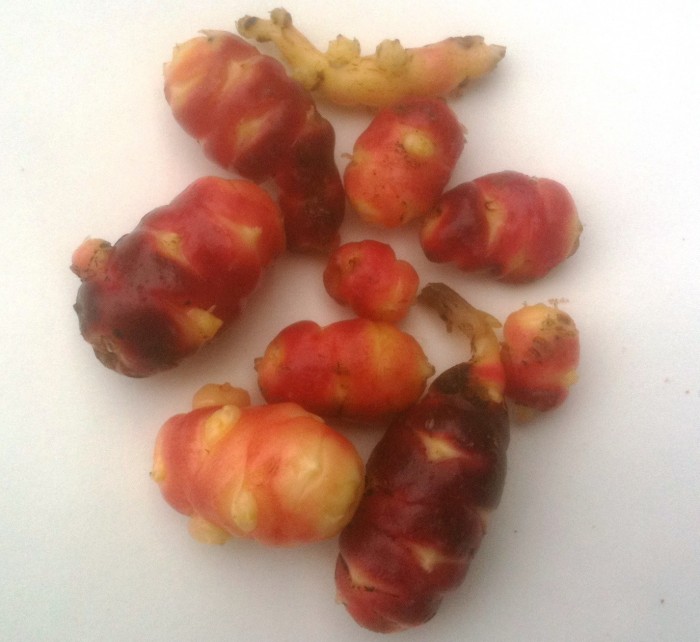 Tags: Heirloom
Growing Practices: No Pesticides No Herbicides No Fungicides No Synthetic Fertilizers
Latin Name: Oxalis tuberosa
Days to Maturity: Variable
Description:
One of the "lost crops of the Incas". Rare Andean vegetable. Brightly colored tubers have a complex flavor, a blend of sweet potato/winter squash, carrot & potato all rolled into one. Clover-like foliage has a strong citrus flavor. Zone 7 with mulch. Lift tubers after frost in colder areas.
Questions 2 Total
Ask a Question About Oca - Assortment of Varieties
Answer this question

how long a space does the oca need for roots and foliage?
and how long til they are mature to eat?

Answers 1

Hi, Cynthia:
Oca are not deep rooted - tubers are located in the top 1 ft of soil. They may be grown in a large pot as well. They can be eaten at any point. Leaving them out in sunlight for a week or two after harvest to "cure" sweetens them by reducing the amt of oxalic acid in the tubers. Tubers continue to increase in size even after the plants die down from frost and can be dug all winter but remember that mice like them, too, and may harvest for you if left too long.

Answer this question

how large a space do they need to grow for the roots and foliage?
Policies
Shipping Policies
Shipping Cost = 35% of material value Surcharge for Alaska and Hawaii = $25.00/order Handling = $8.00 / order Shipments outside of the United States are not possible at this time.
Return & Refund Policy
ORDERING INFO: We are committed to safely shipping healthy, true to name plants. Please open package immediately upon arrival. Report any quality concerns within 5 days of arrival and we will do our best to accomodate your concerns through refund or replacement. Plants are very resilient and, while not fond of jostling in a dark box, will almost always rebound within a few days. While we are happy to offer cultural advice, we cannot assume responsibility for the longterm care and success of our plants once they have left our care. Obvious damage to packaging should be documented (photos are best) and a claim placed with the shipper.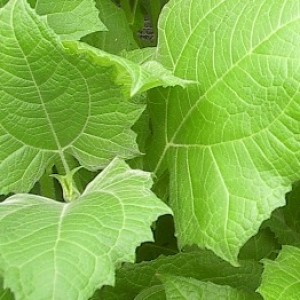 ann detweiler
Albany, OR, United States (Zone 7)
Established in 1987
2.00 acres in production
Other Listings from Fry Road Nursery: